Black and white, while highly contrasting, make a perfect pair. Inspired by balance and simplicity, this luxurious wedding design at Hatchery Riverside in La Crosse, Wisconsin, was a timeless tribute to love. Like a mesmerizing dance between past and present, a sophisticated black-tie celebration met classic charm in an enchanting whirlwind of sleek details, soft candlelight, and romance.


With coordination, design, planning, rentals, and linens by 4 Sisters Events, we invite you to immerse yourself into a world of glamour featuring Jenna Walker Photography, Boxcar Photography, Cottage Garden Floral, LK Bridal Studio, Cowboy David's Bakery, Charlotte's Bridal & Formal Wear, Melanin Beauty Bar, and Esthetician Devinne where each shimmering detail tells a story of love, luxury, and timeless beauty.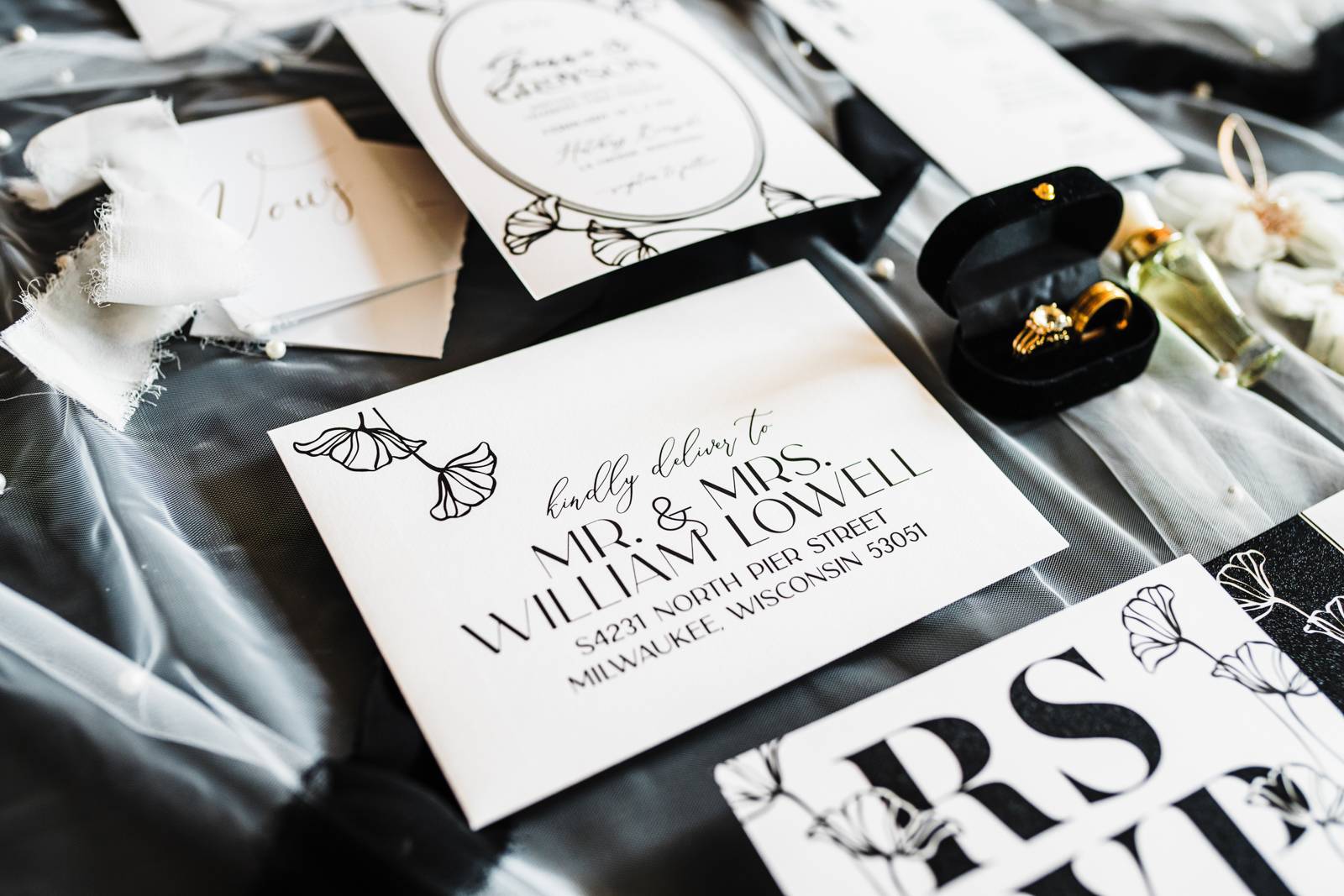 In their elegant stationery creations, LK Bridal Studio skillfully blended a stark black-and-white palette with soft accents like organic floral motifs, oval shapes, and rounded edges. To add to the luxurious feeling of the celebration, they used glistening gold mirrored finished acrylic to craft custom signage pieces designed to warmly welcome guests and guide them to their tables and the bar.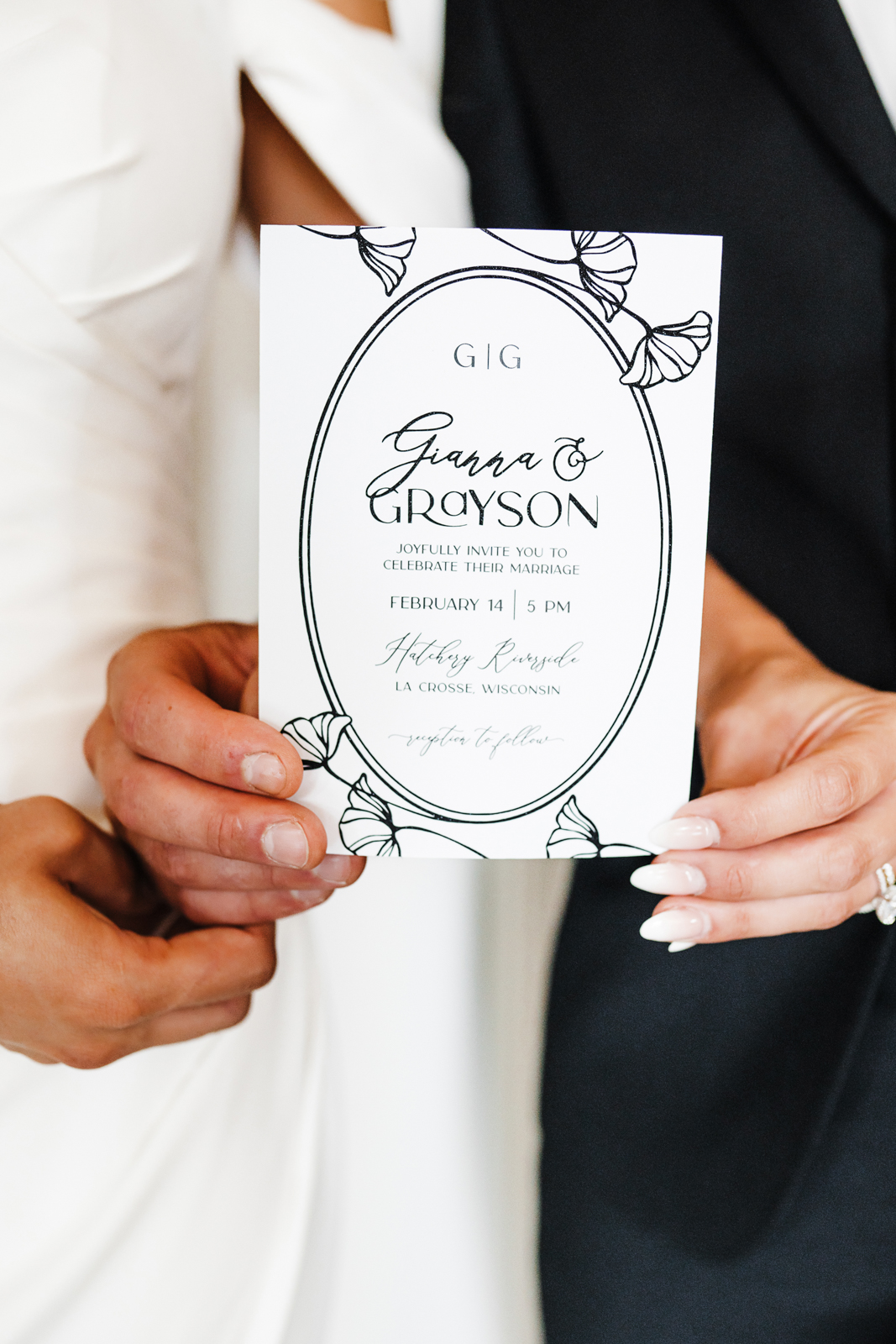 Capturing each sleek and shimmering detail this black-tie affair had to offer, Jenna Walker Photography showcased the day with creativity and class.
We can't get enough of this gorgeous, sophisticated tablescape! The detailed design featured an eye-catching pearl-textured linen overlay adorned with striking black tableware, softly glowing candles, and fresh florals in tinted, modern vases. With an artistic eye for detail, 4 Sisters Events executed this elegant celebration to perfection.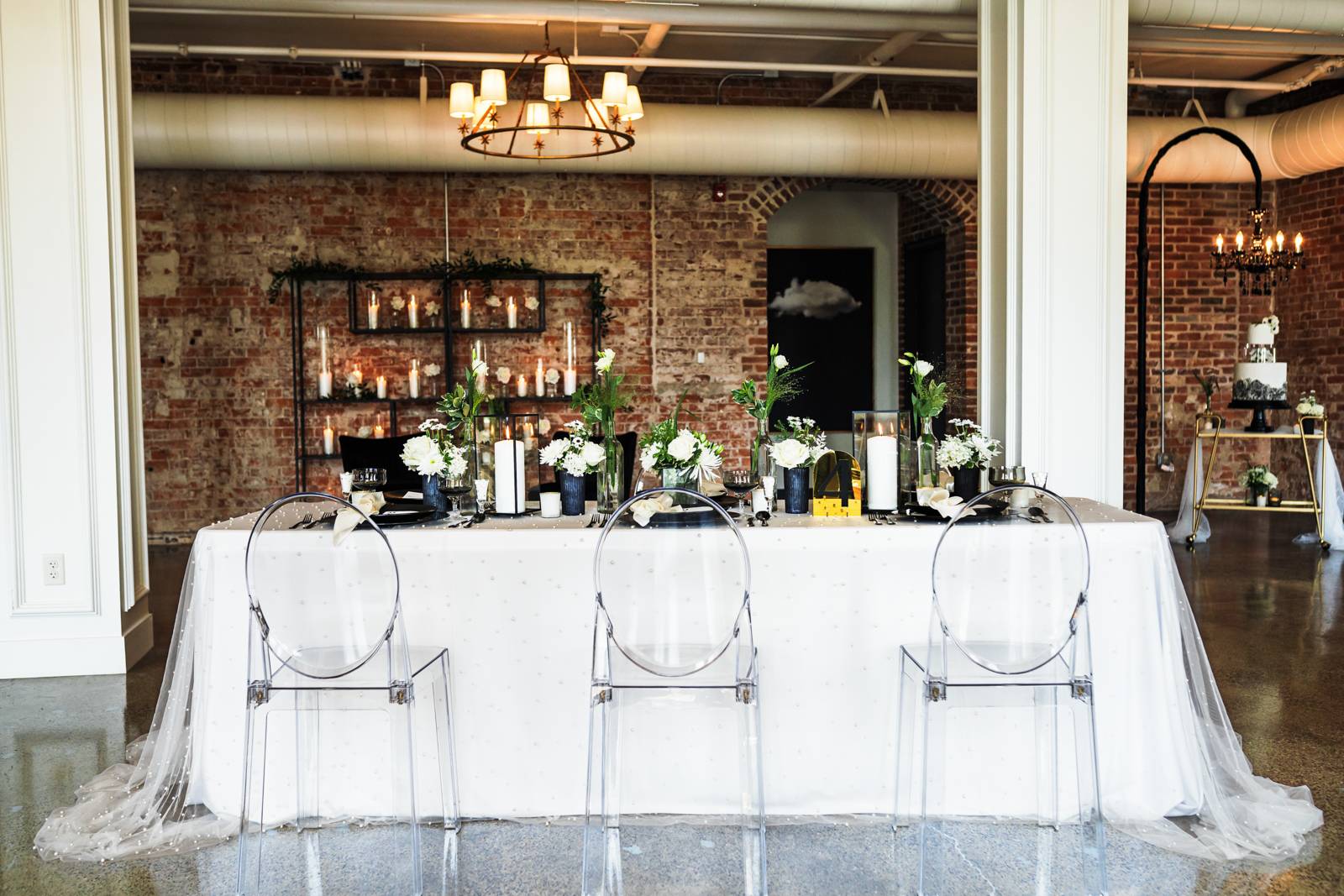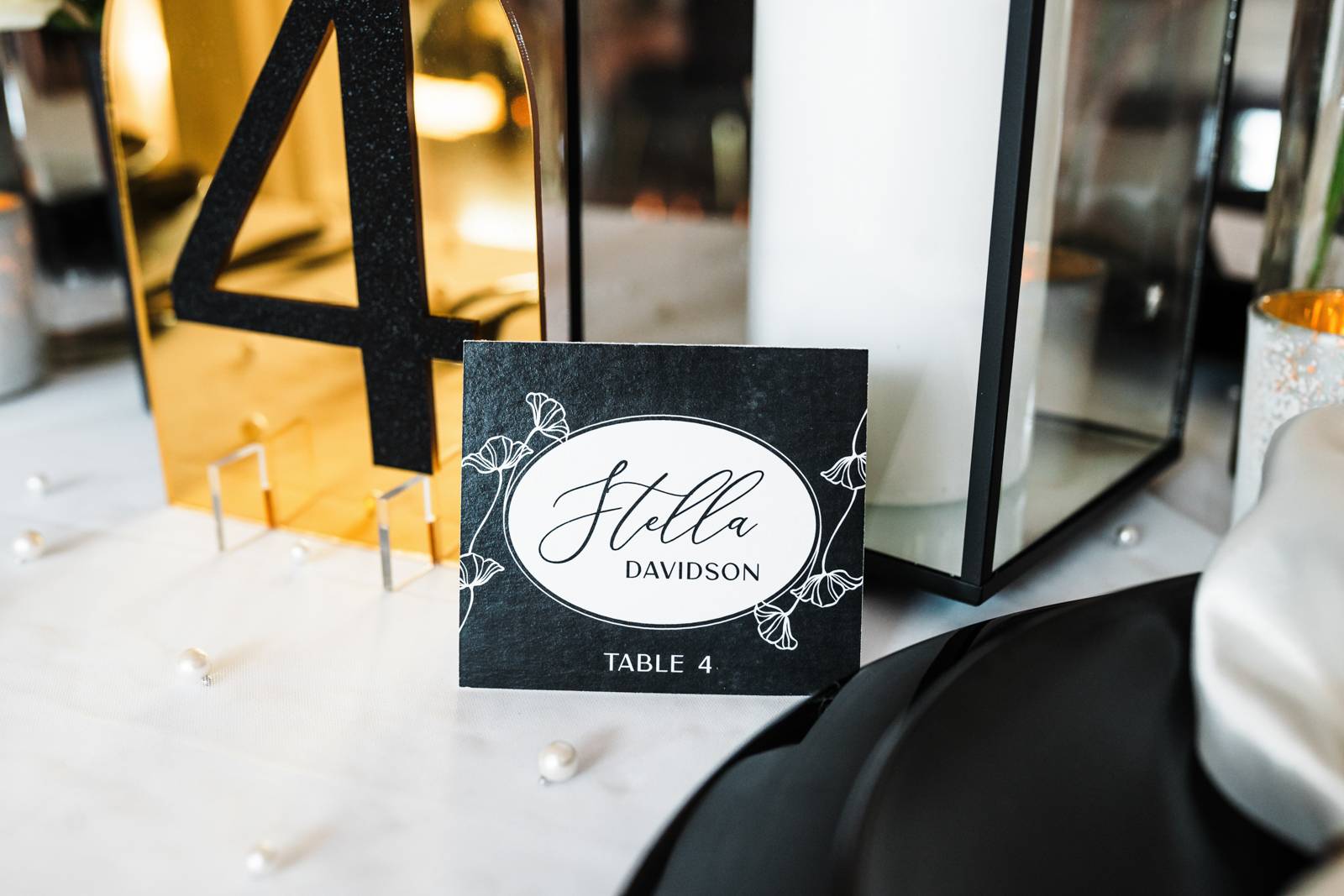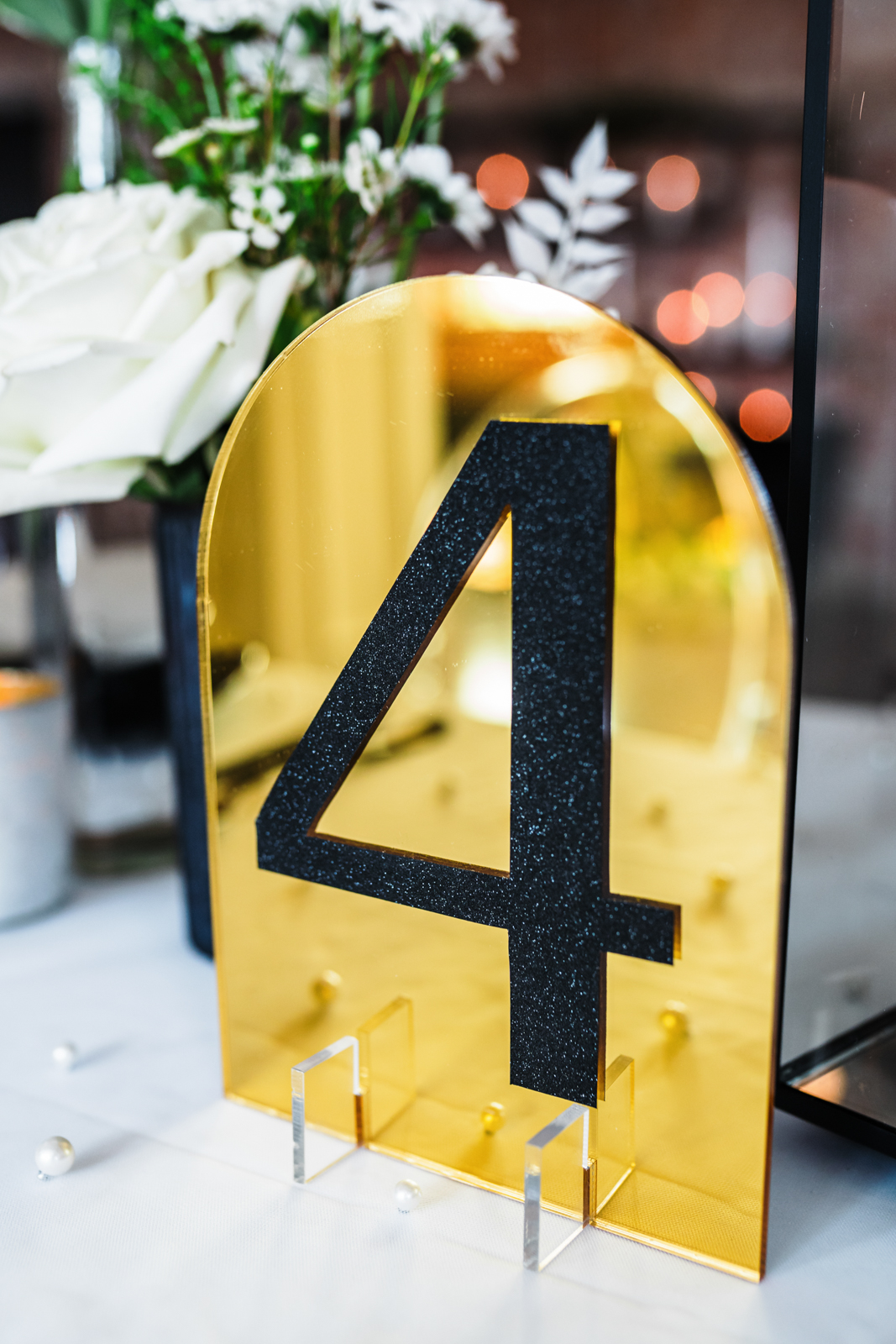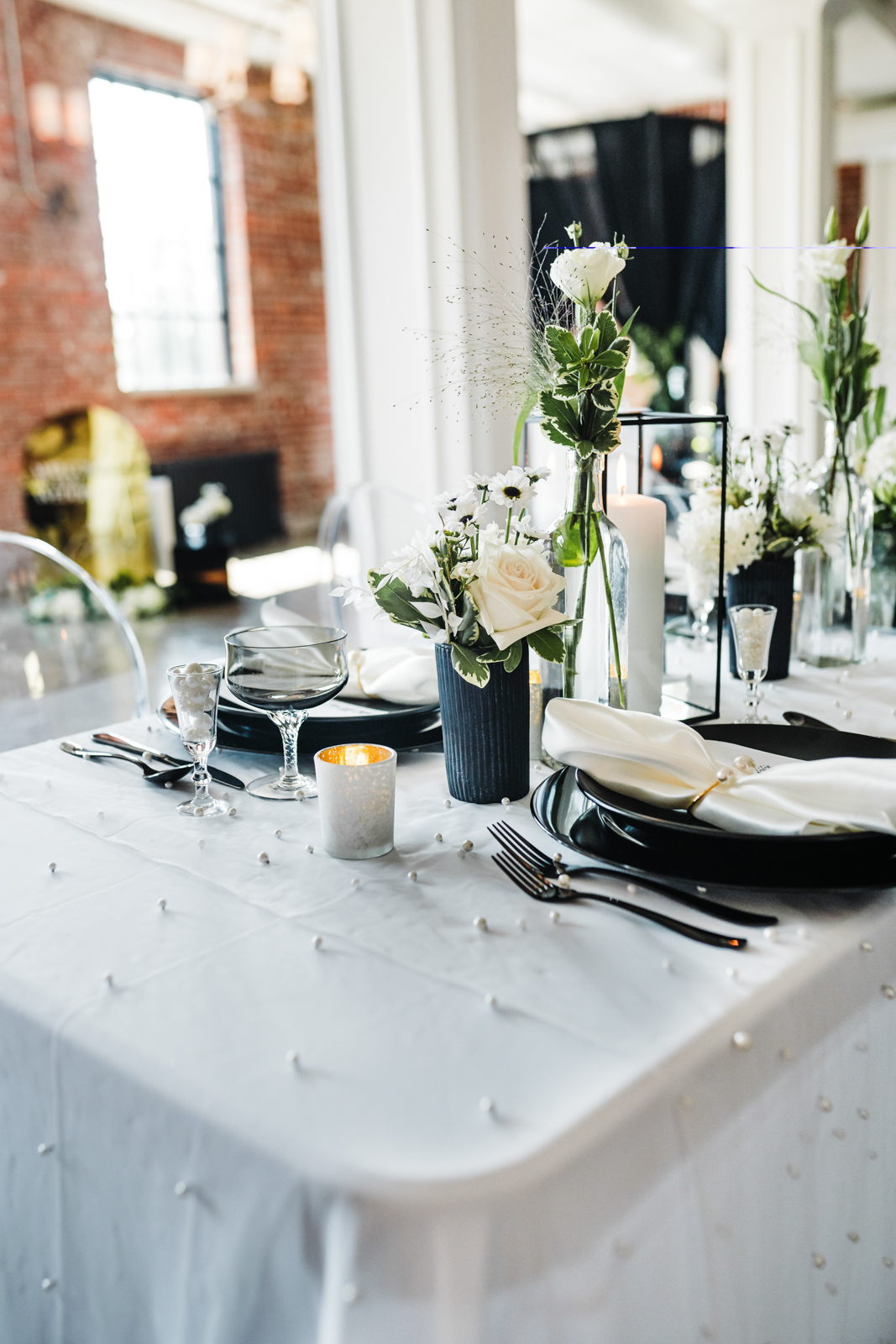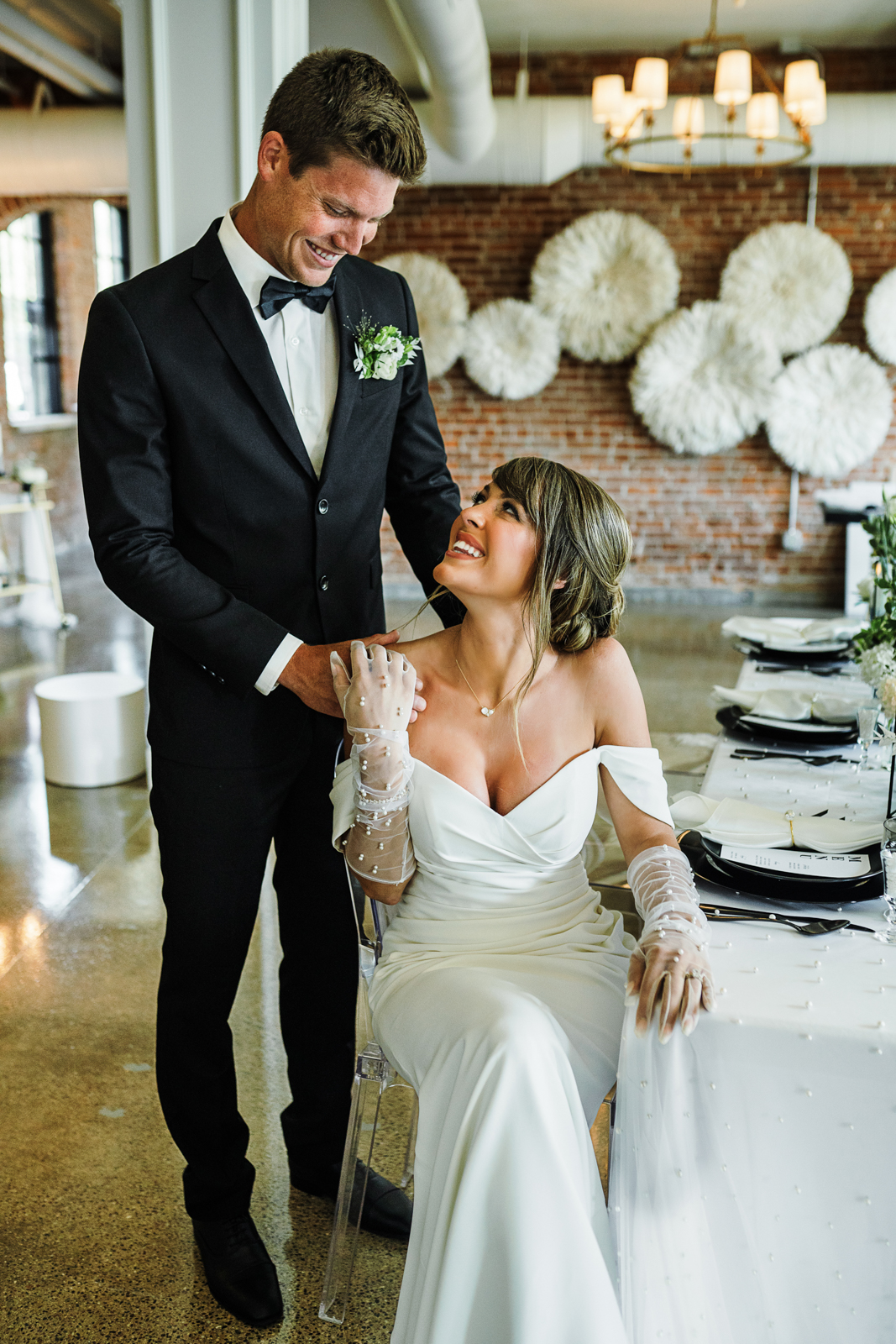 A sweetheart table for two! A little oasis away from the crowd provides a chance for lingering glances, shared secret smiles, and savoring the joy of being newlyweds while surrounded by loved ones during your reception.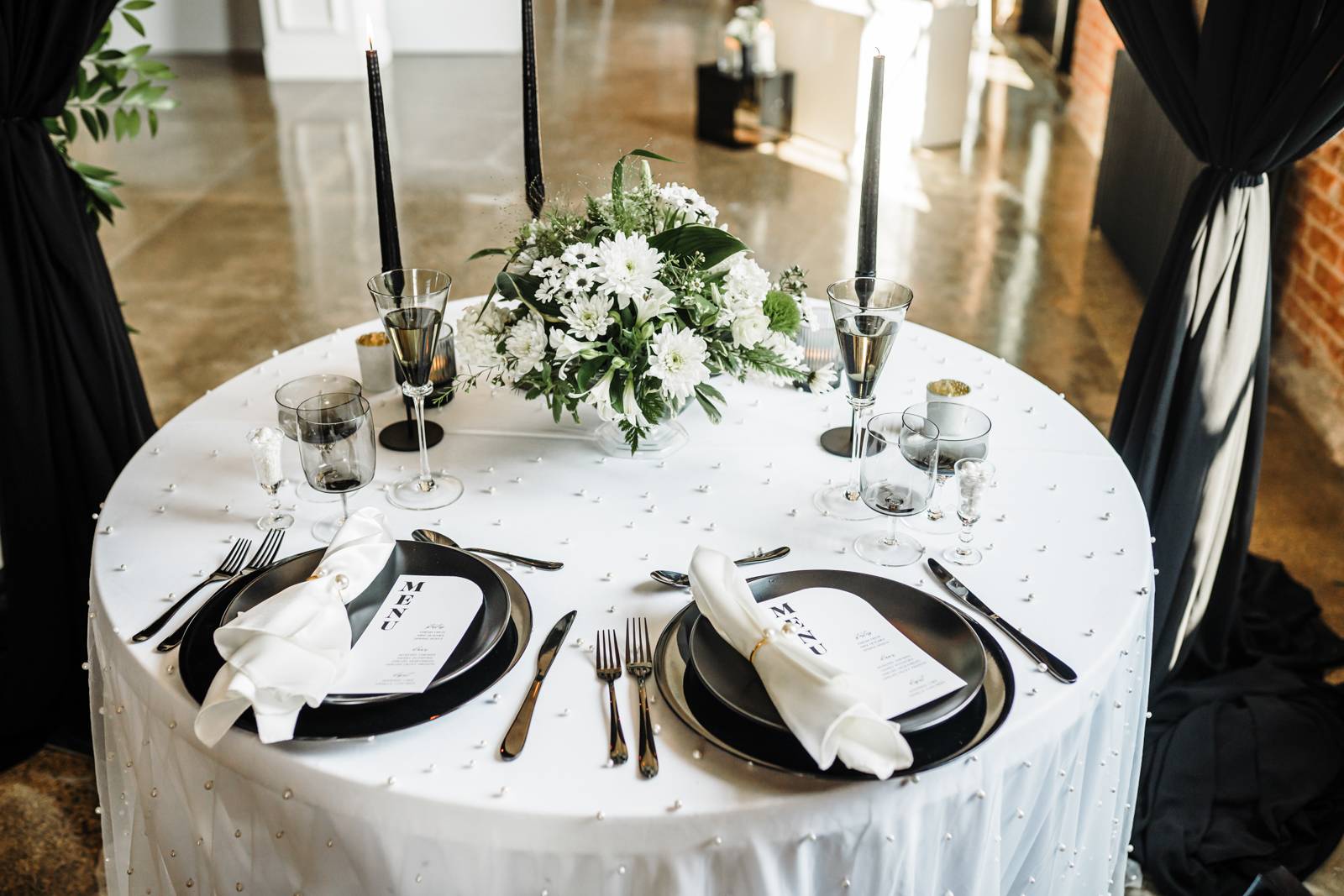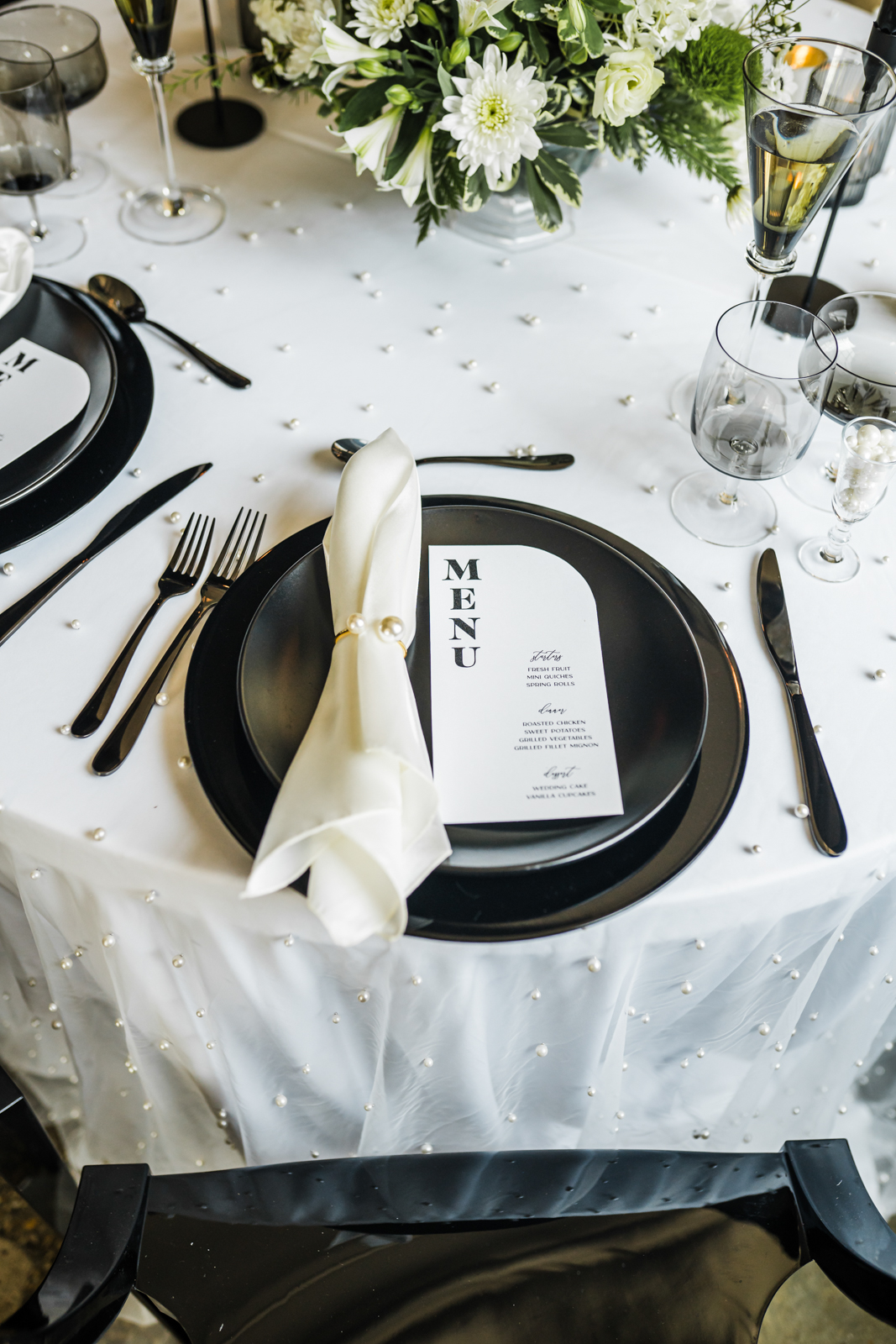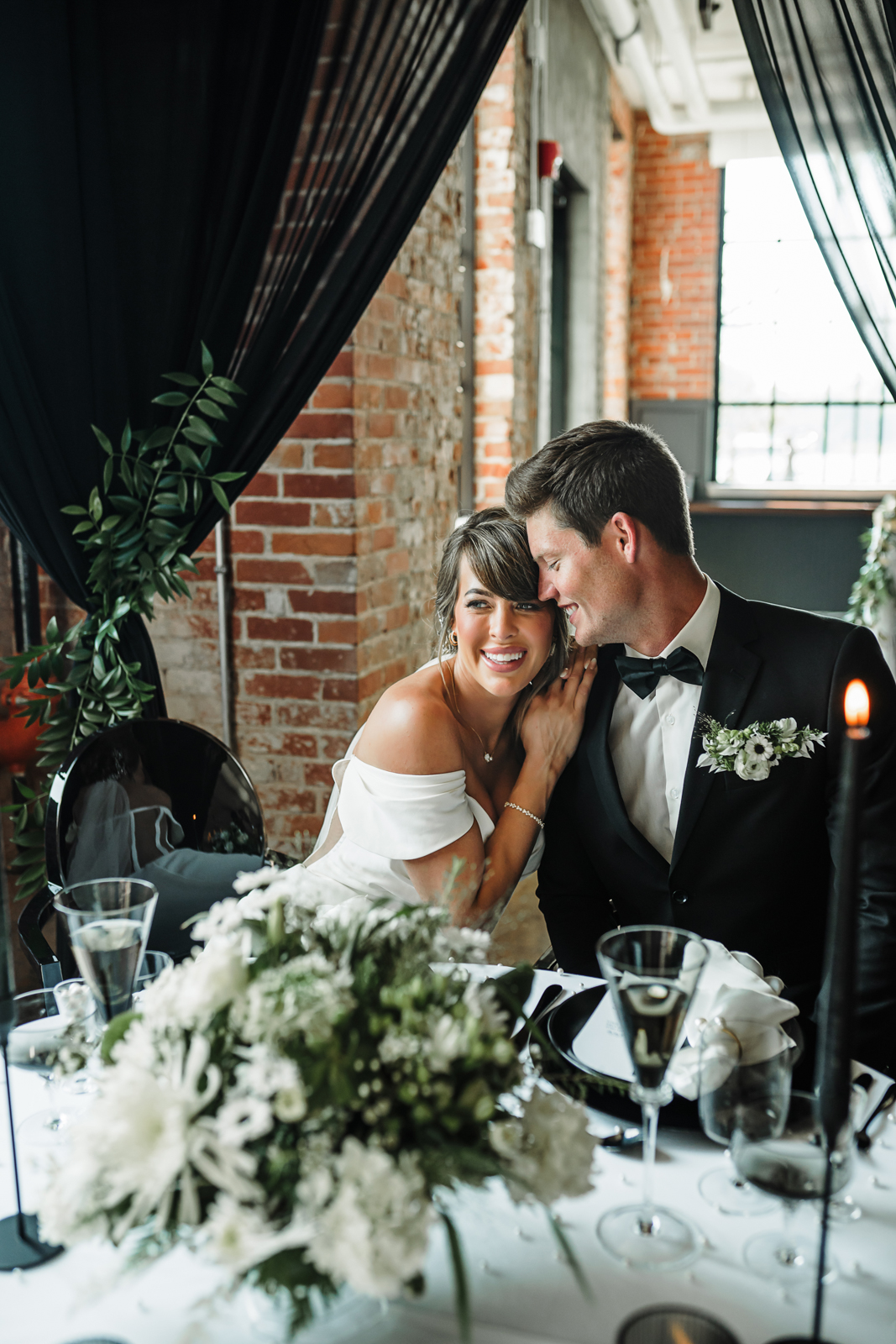 Cowboy David's Bakery brought a delightful twist to the party with a modern acrylic tiered cake. Textured with black and white sprinkles, delicate pearl accents, and striking black-eye white anemones, their creation was a captivating reception centerpiece.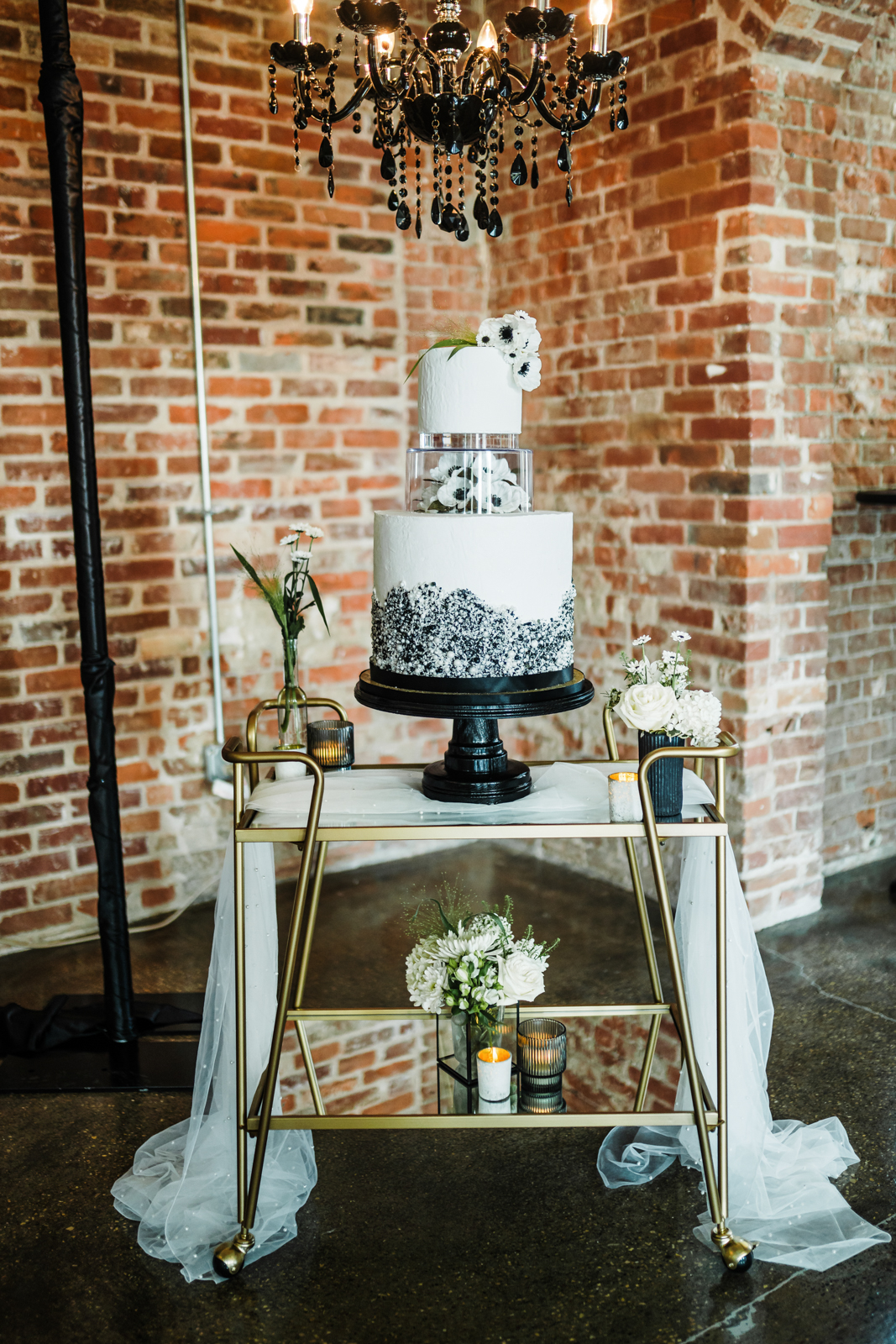 Sip, sip, hooray! Nothing says sophisticated yet playful like a champagne tower pour. Cheers to love!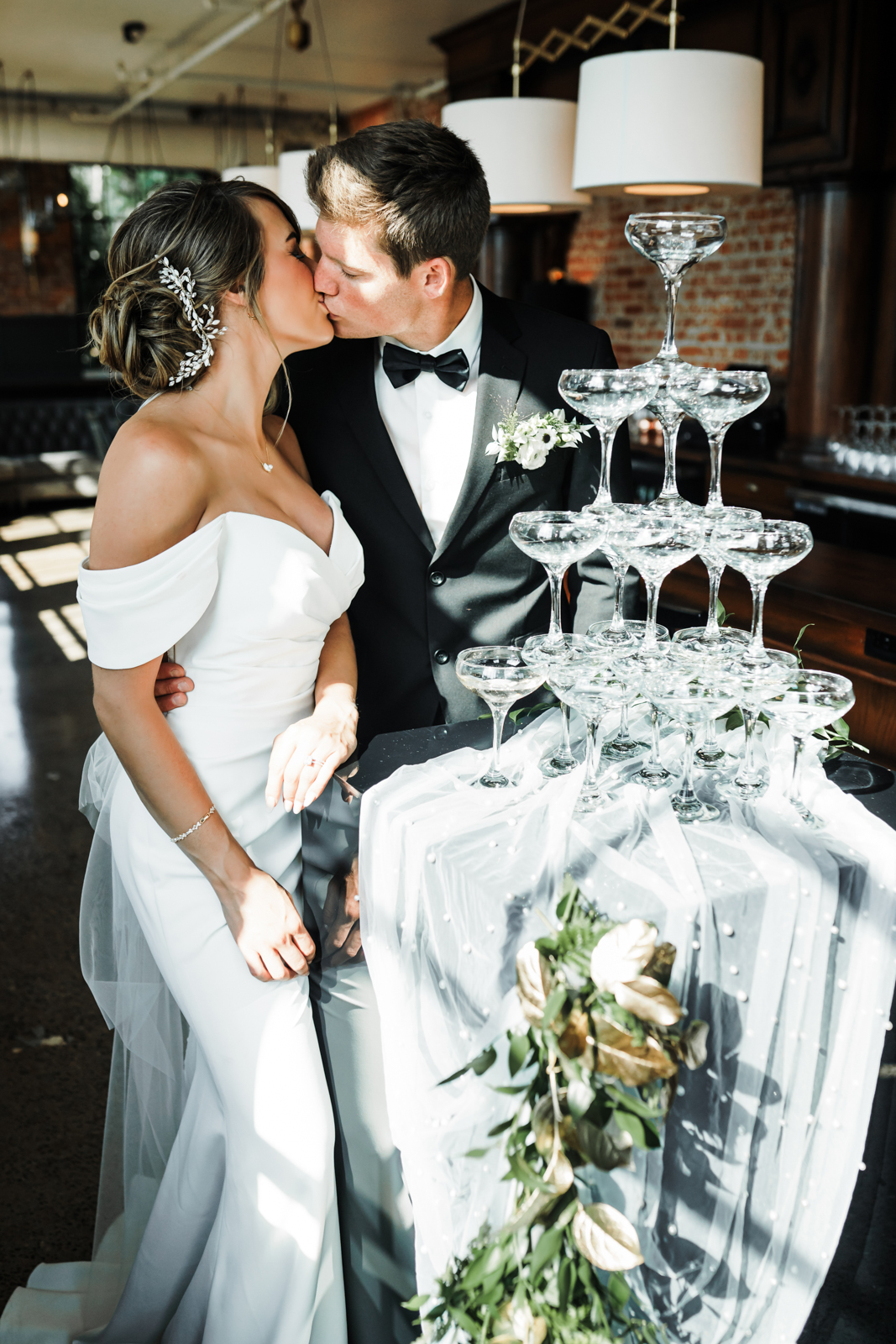 Cottage Garden Floral brought a refreshing touch of vibrancy and vitality to the event with their lush floral arrangements filled with greenery and an array of fresh-cut white blooms. From our bride's garden-style bouquet to our groom's pocket boutonniere, statement installations, centerpieces, and more, their creations livened the whole celebration.


Inspired by the clean and classic black-and-white color palette, Charlotte's Bridal & Formal Wear outfitted our couple to the nines. An off-the-shoulder gown for our bride featured a mesh corset-inspired back. Buttons down the length of the train created a sexy, sleek ensemble with a fun, personal touch. To add a little vintage glamor to her overall look, a pair of delicate pearl gloves was the finishing touch. Dashing and sharp, our groom was dressed in a timeless black suit with a charming black bow tie and matching leather shoes.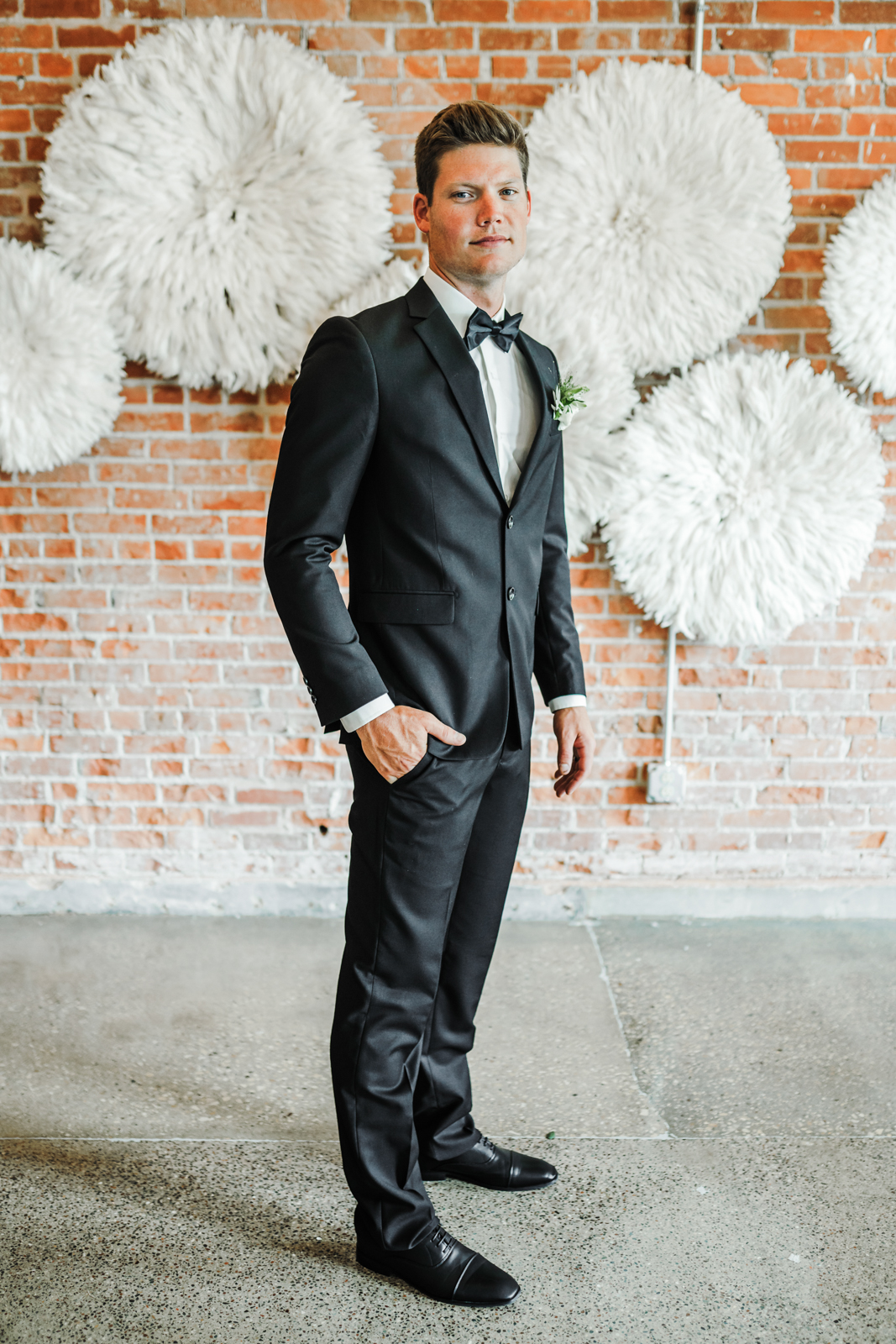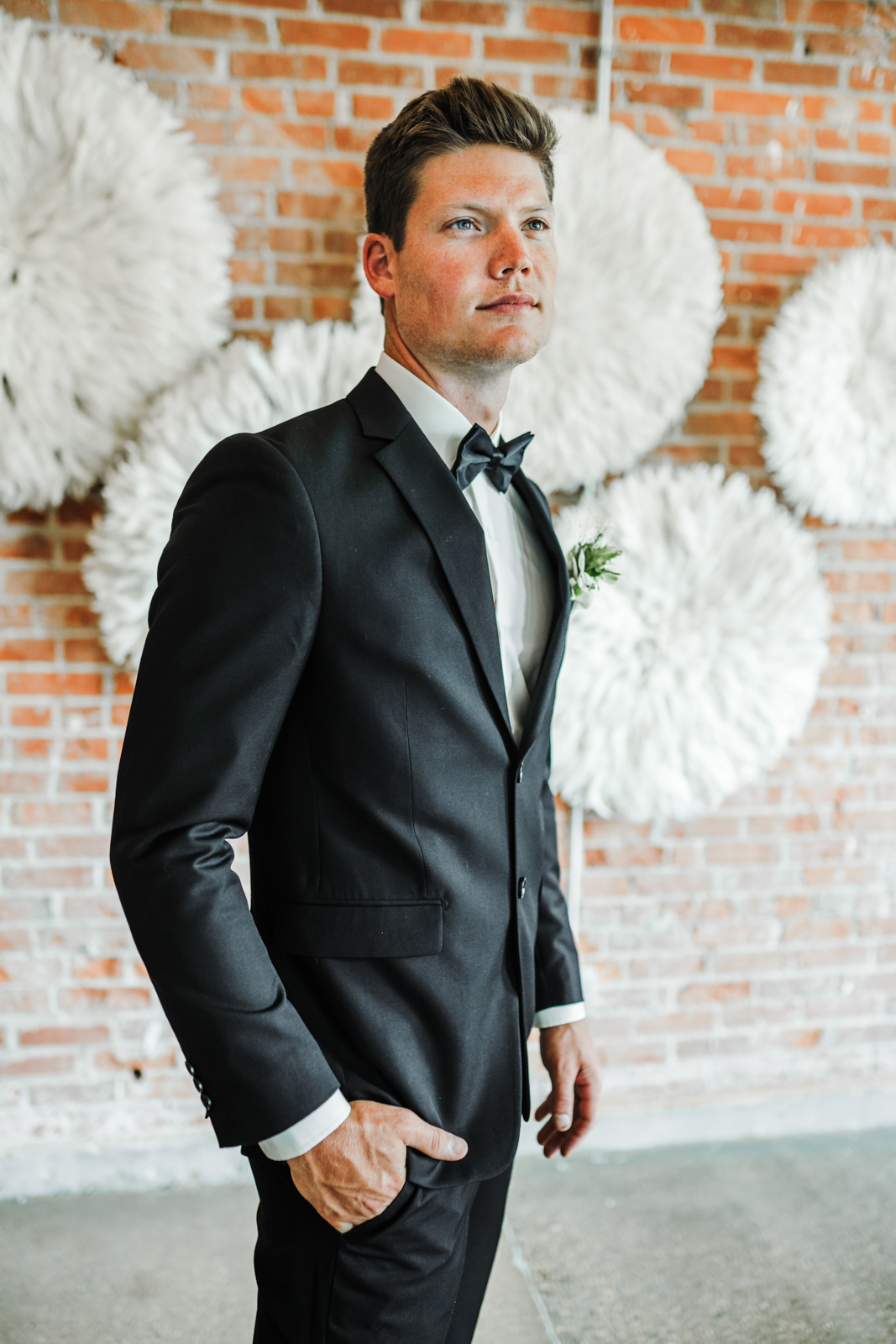 Melanin Beauty Bar and Esthetician Devinne joined forces to create a hair and makeup look for our bride that harmoniously paired simplicity and elegance. She looked radiant and refined with soft, glittery, smokey eyes, glowing skin, and a neat low-bun updo accented with a sparkling hair piece.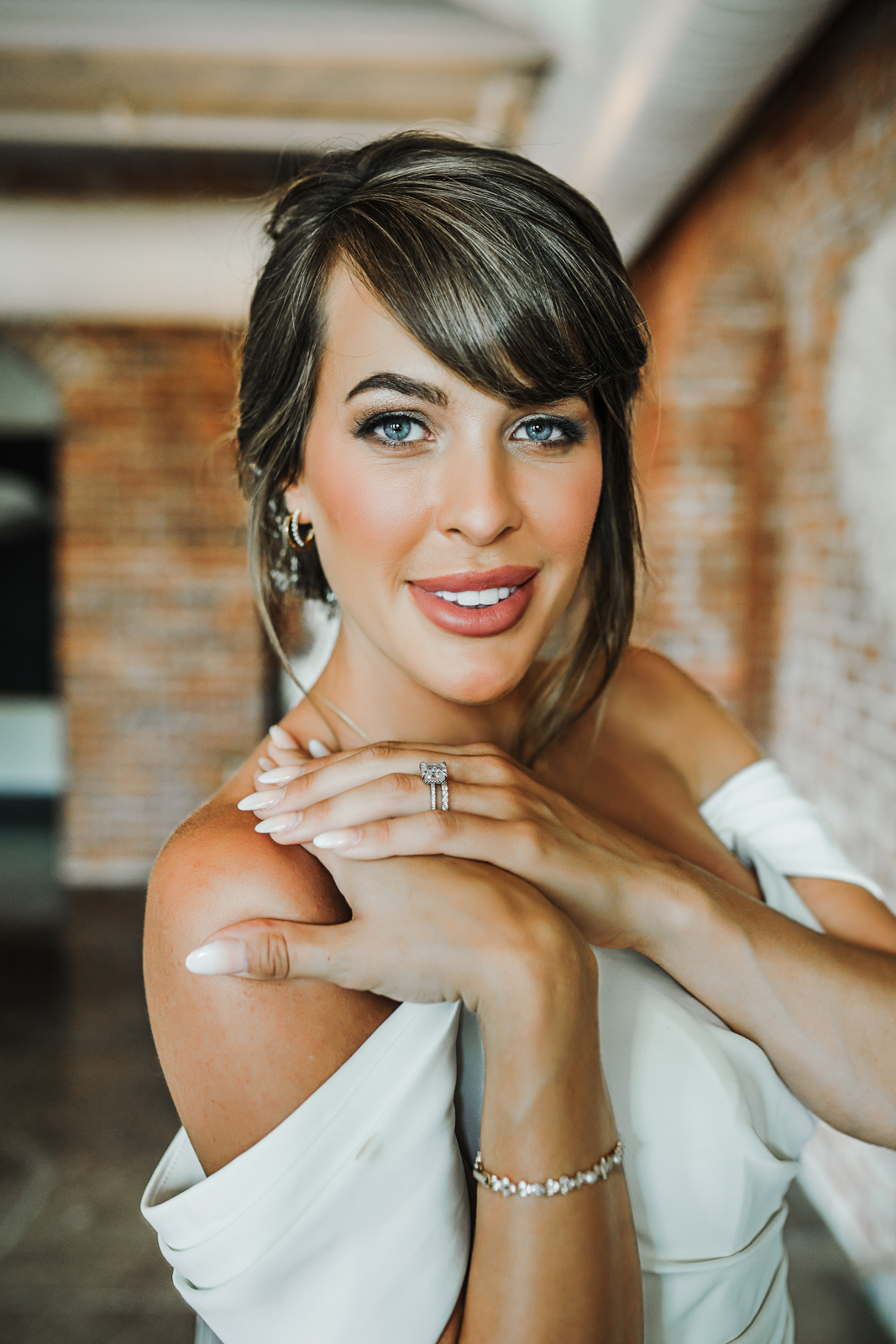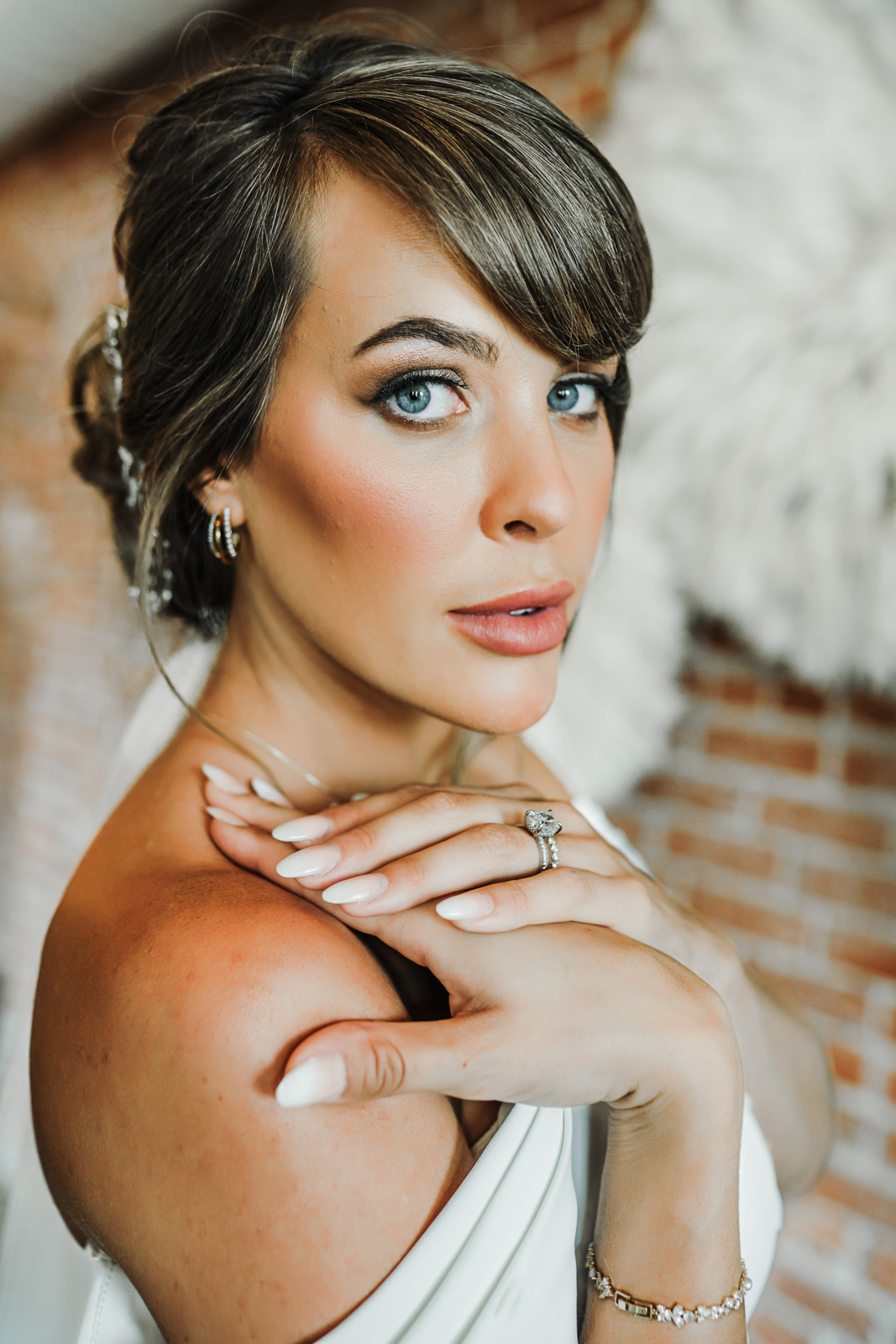 Hatchery Riverside was perfectly suited for a high-end celebration where timeless charms met modernity. Located in iconic Riverside Park along the Mississippi River, this brand-new boutique hotel and event space paid careful attention to maintaining every detail of the historical charm and integrity of their restored buildings. They then chose contrasting, modern fixtures, finishes, and luxe furniture pieces to create an upscale space that is a stunning tribute to the building's rich history.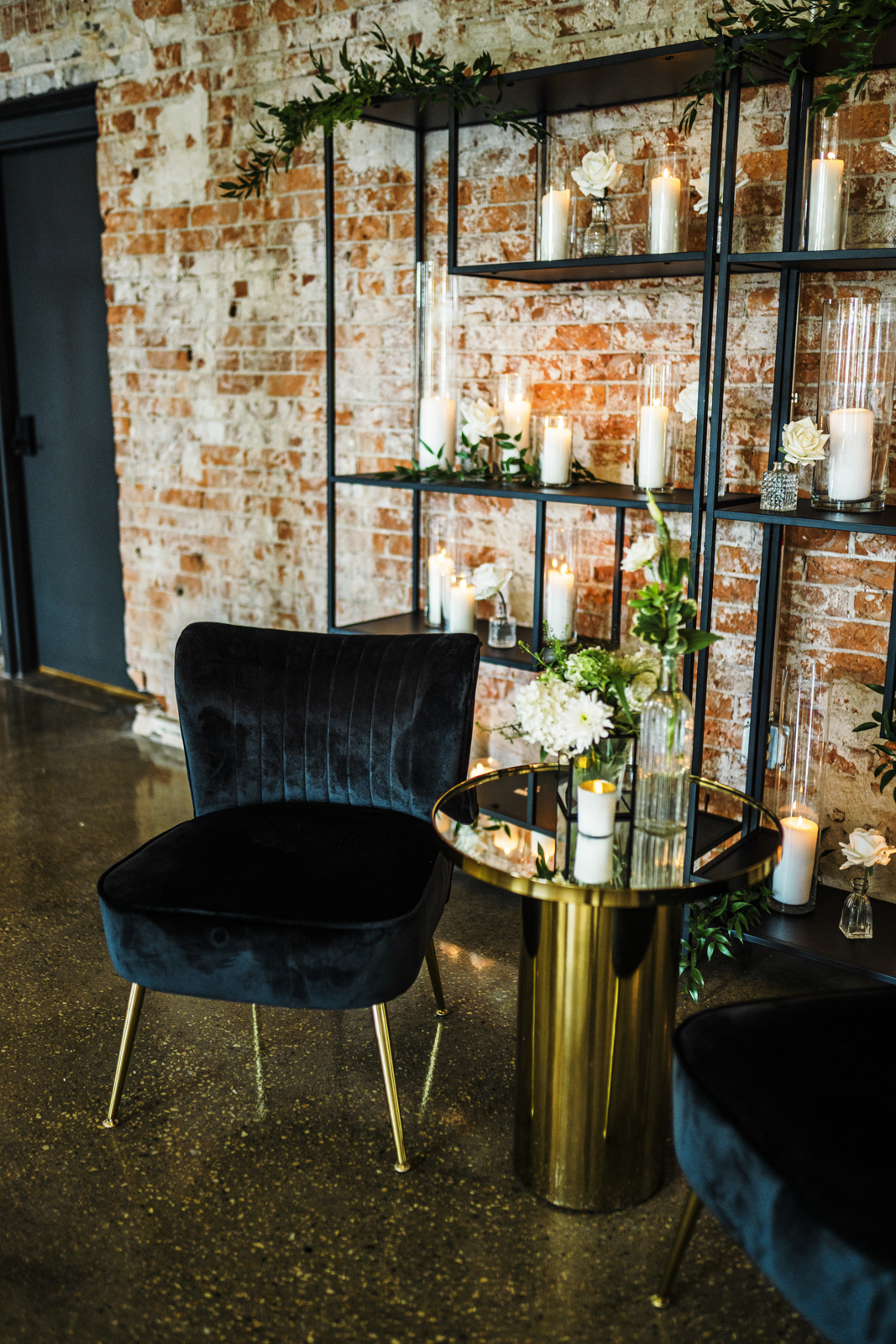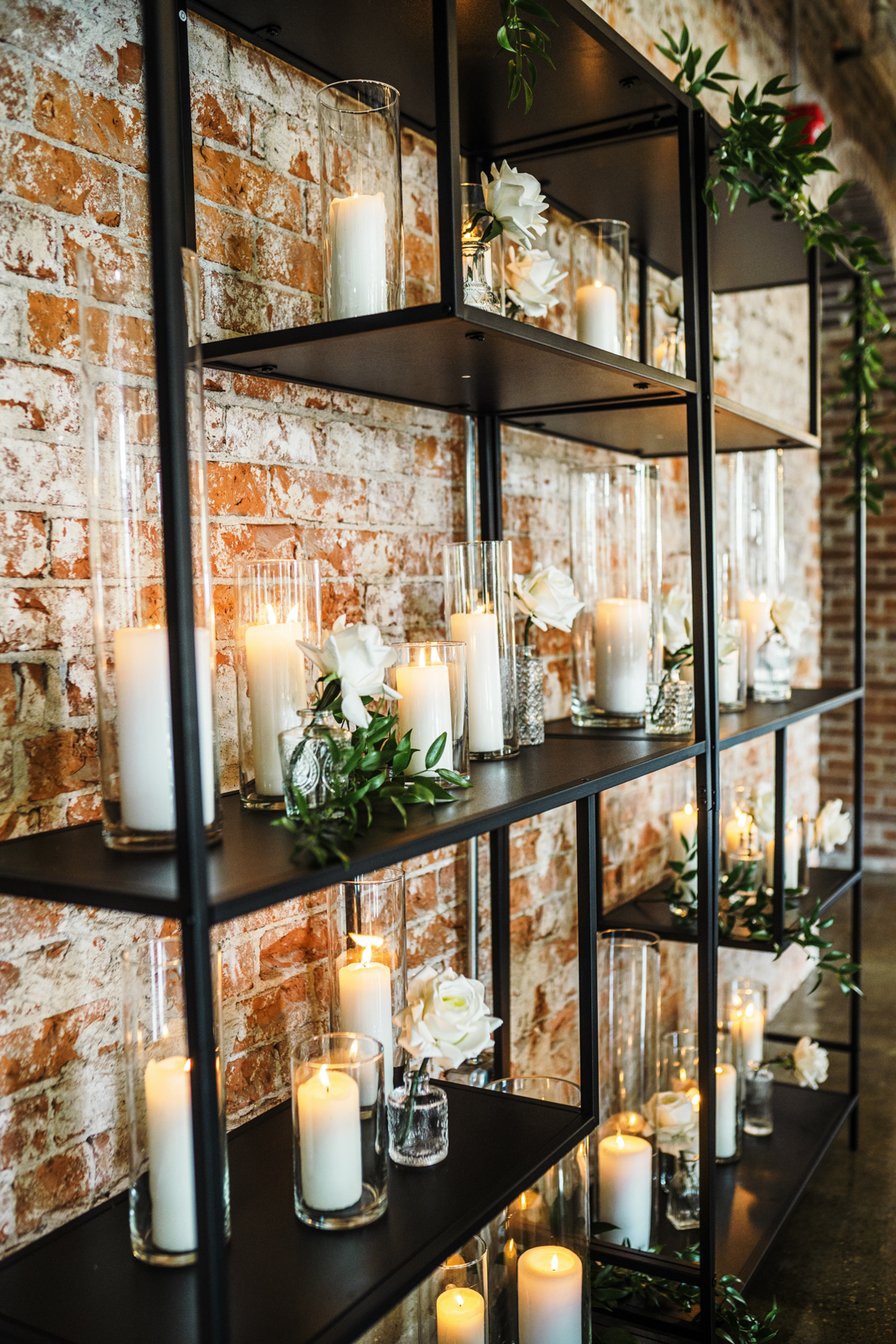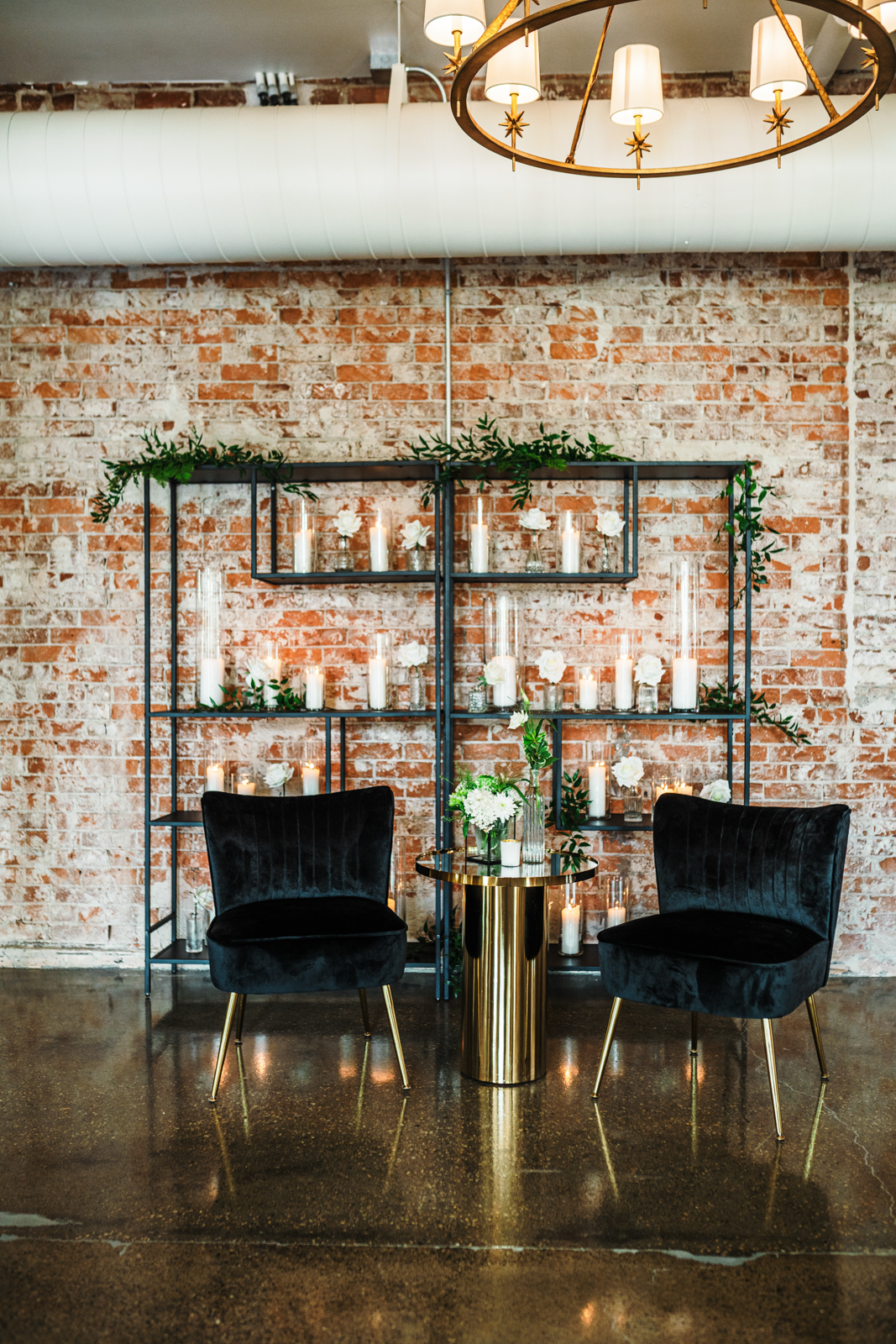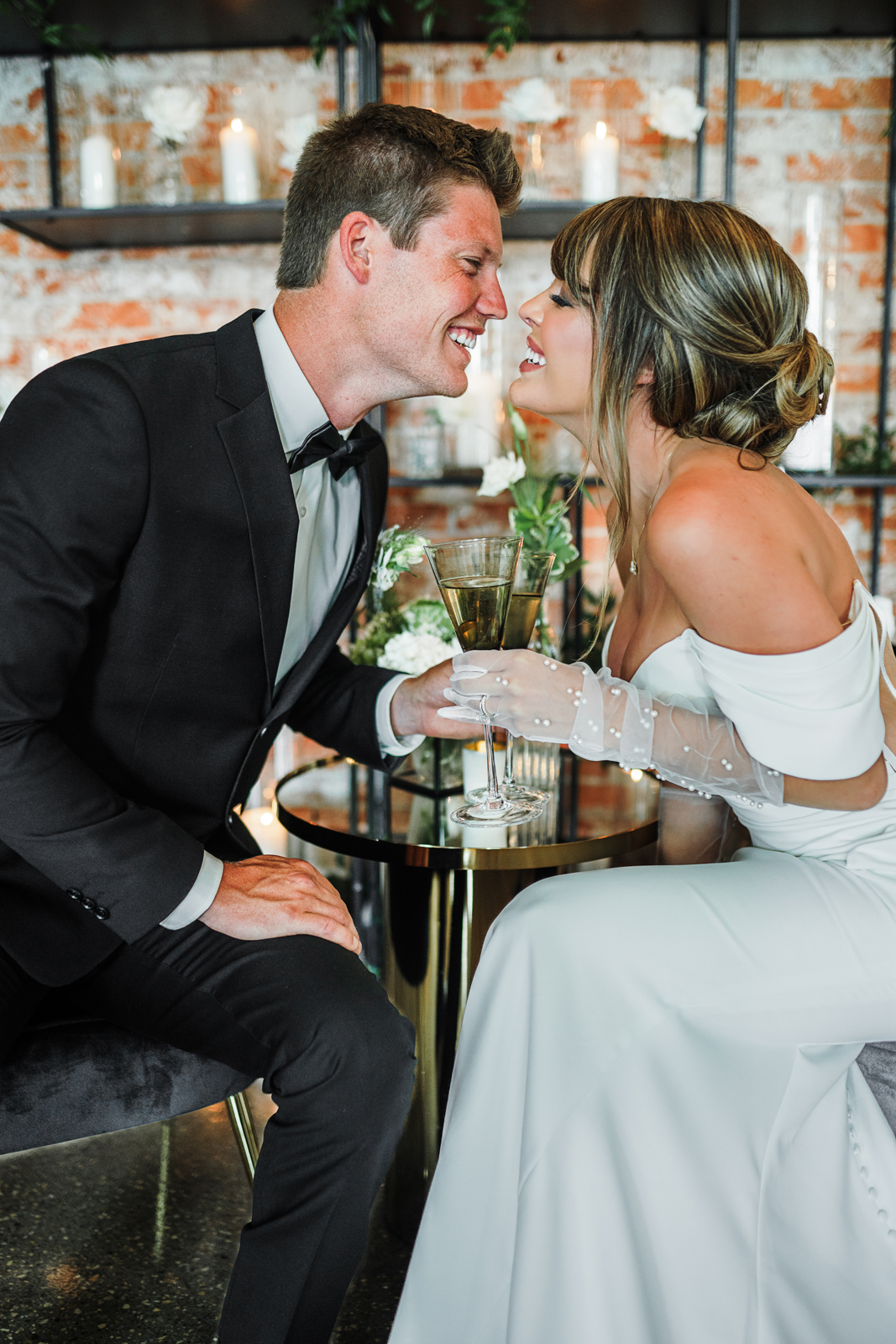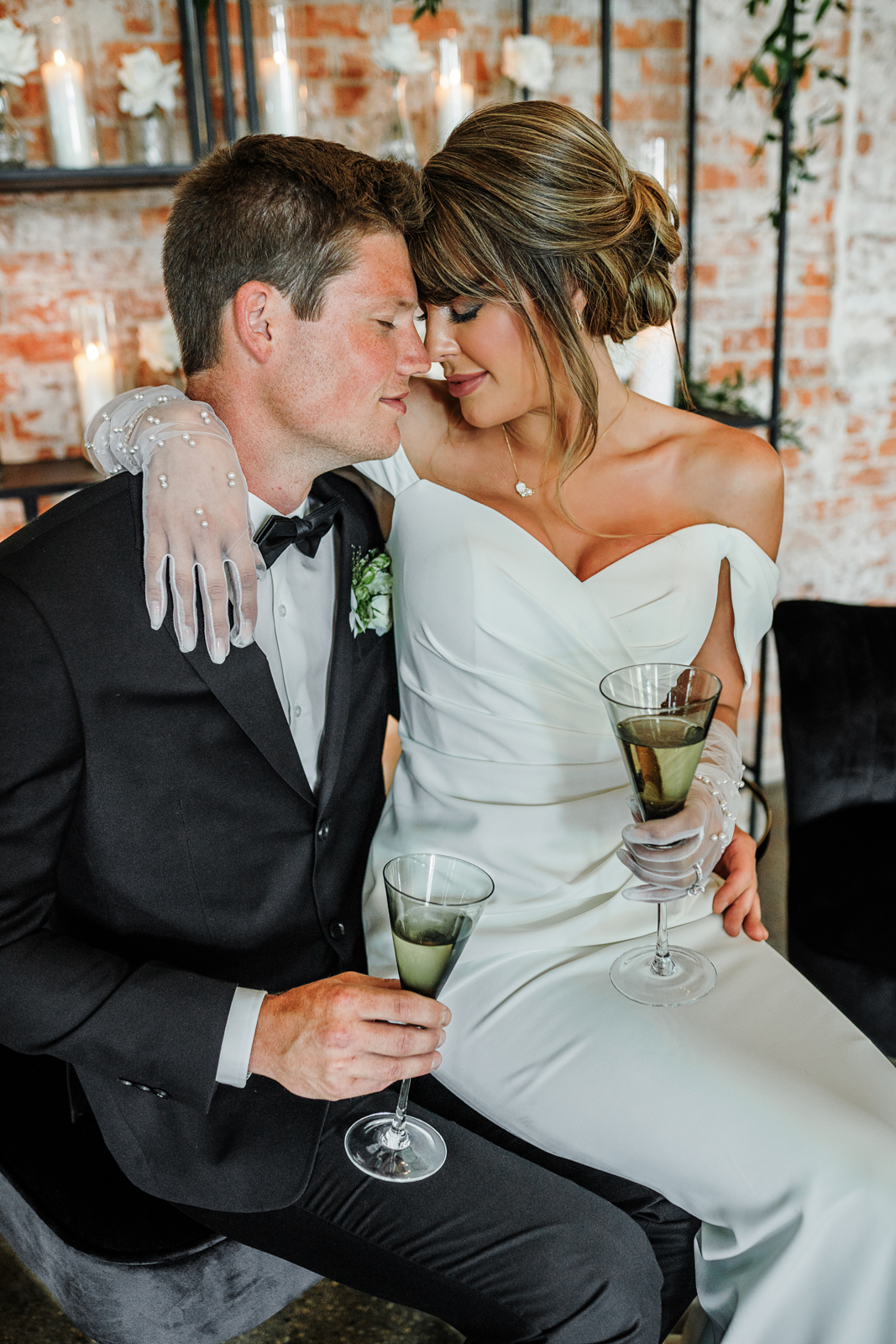 Boxcar Photography captured every romantic and sophisticated detail from this incredible day in their stunning video below!


Connect with each of the talented participating wedding professionals by clicking on their names below. Happy wedding planning from the WedPlan team!