In the words of the Spice Girls, "If you wanna be my lover, you gotta get with my friends," and this vibrant, nostalgic '90s-themed bachelorette party celebrates one of the most special things in this life: friendship! From butterfly clips to juicy Lip Smackers' gloss, cootie catchers, MTV memories, neon hues, and all the 1990s pop hits references, we really are headed "bach" to the '90s in this bachelorette party design at 4 Sisters 4th Street Bar in La Crosse, Wisconsin.
With coordination, design planning, floral, balloons, and rentals by Skies the Limit Events, this fun, energetic, and colorful celebration really is all that, and a bag of chips featuring Alder & Root, BP Creationery, Well Lit, Crumbtastic Cakery, LC Custom Treats, Hair Dressed by Kristyn, Bold Lips & Blonde Hair, and Aspen 78.
Call over your pals, and gather all the inspo for your own pre-wedding festivities! We know you'll love every bomb detail below.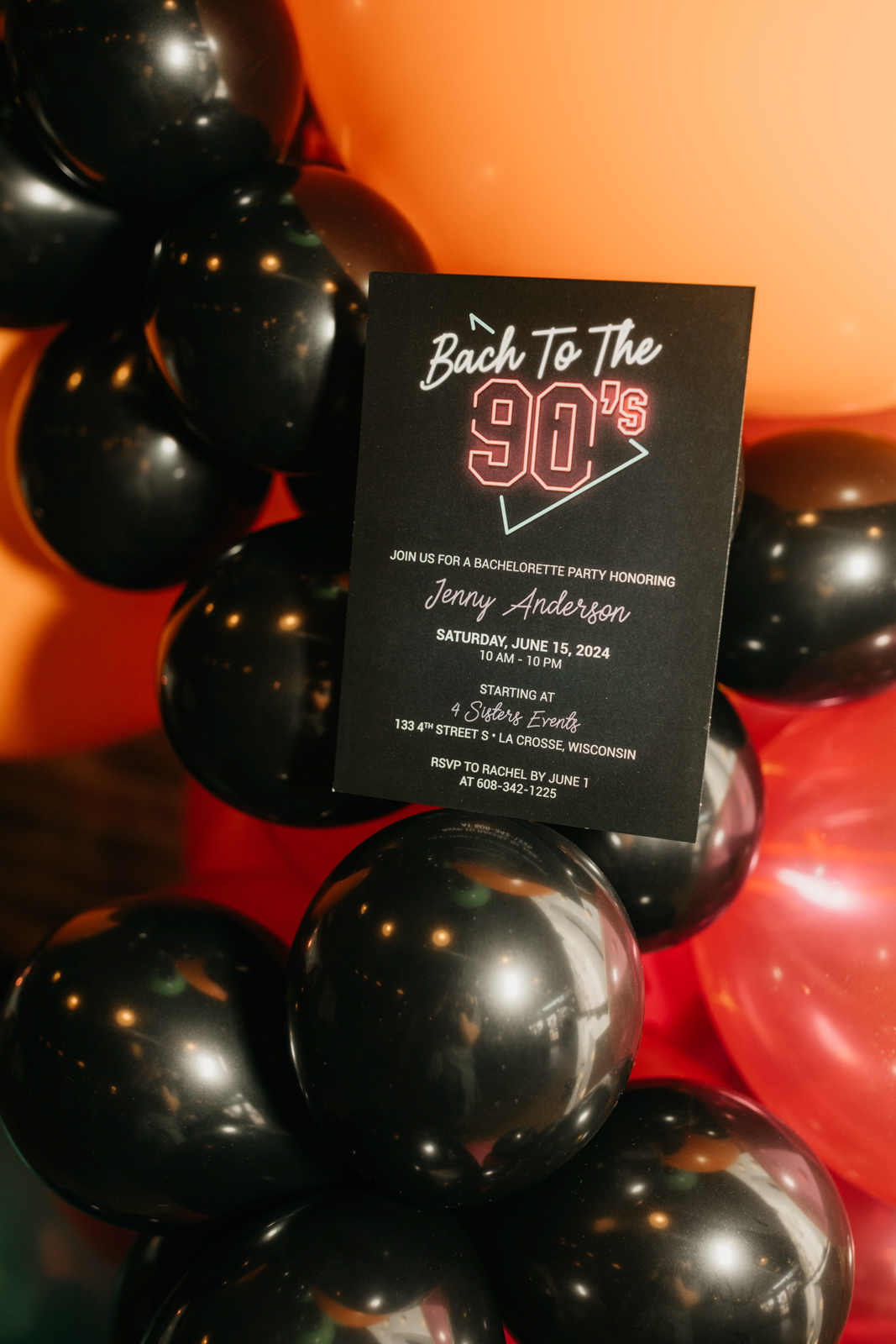 BP Creationery creatively designed each stationery and signage element, bringing back all the throwback vibes! From a welcome sign and invitation to cassette tape-inspired RSVP cards, their creations brought a delightful retro flair to kick off this bachelorette bash. Their holographic table confetti, cake topper, and bar sign added that extra pop of shimmering '90s nostalgia!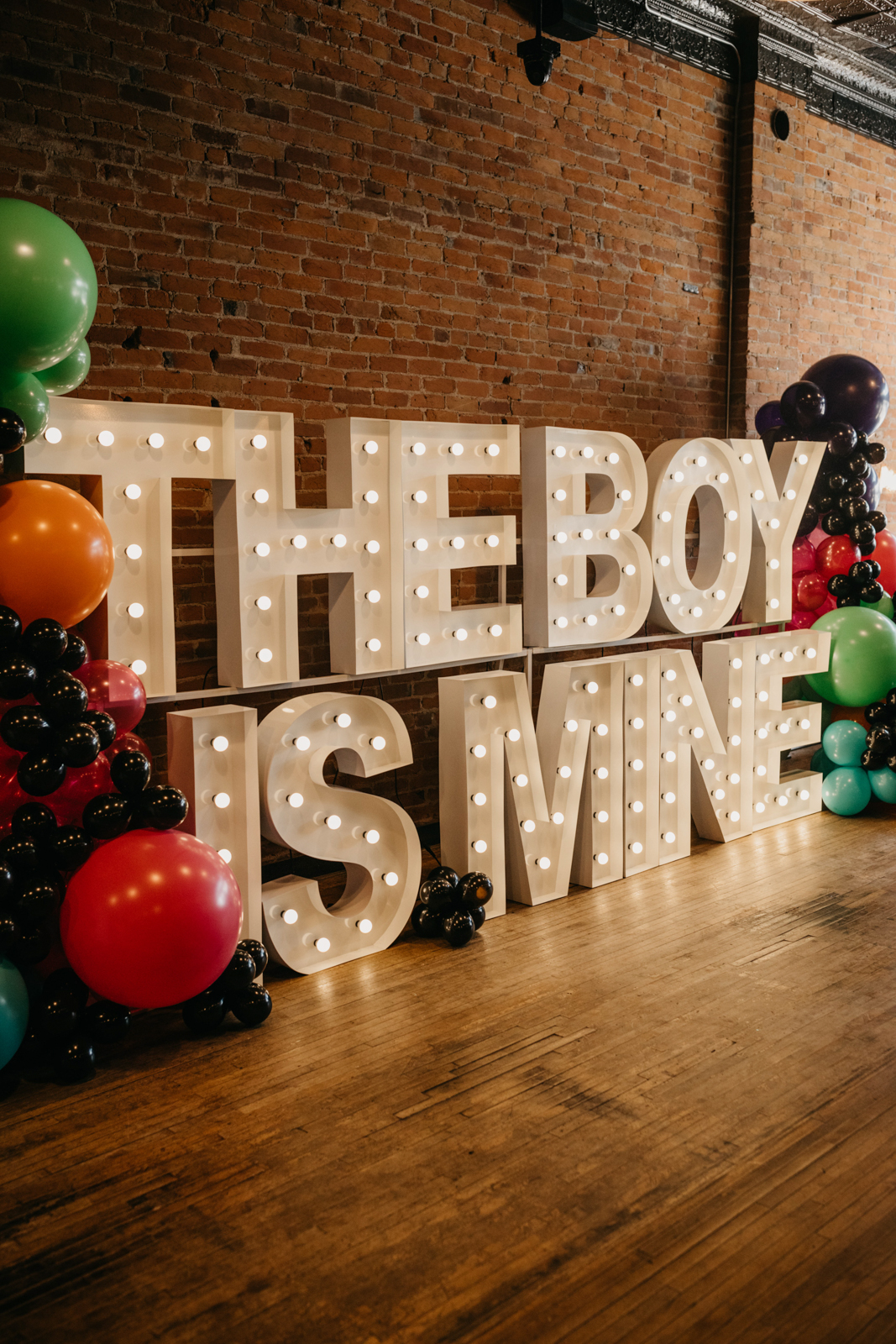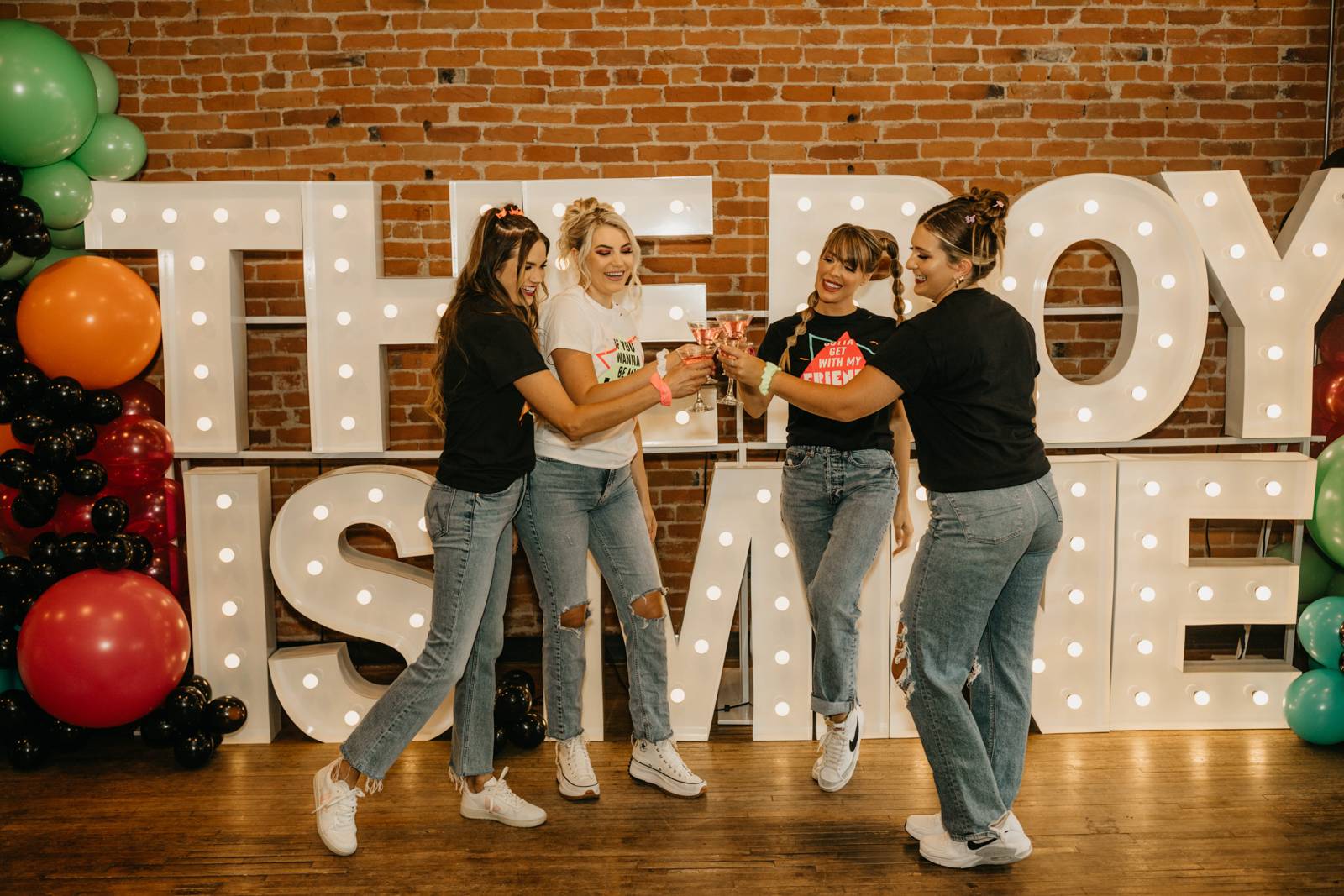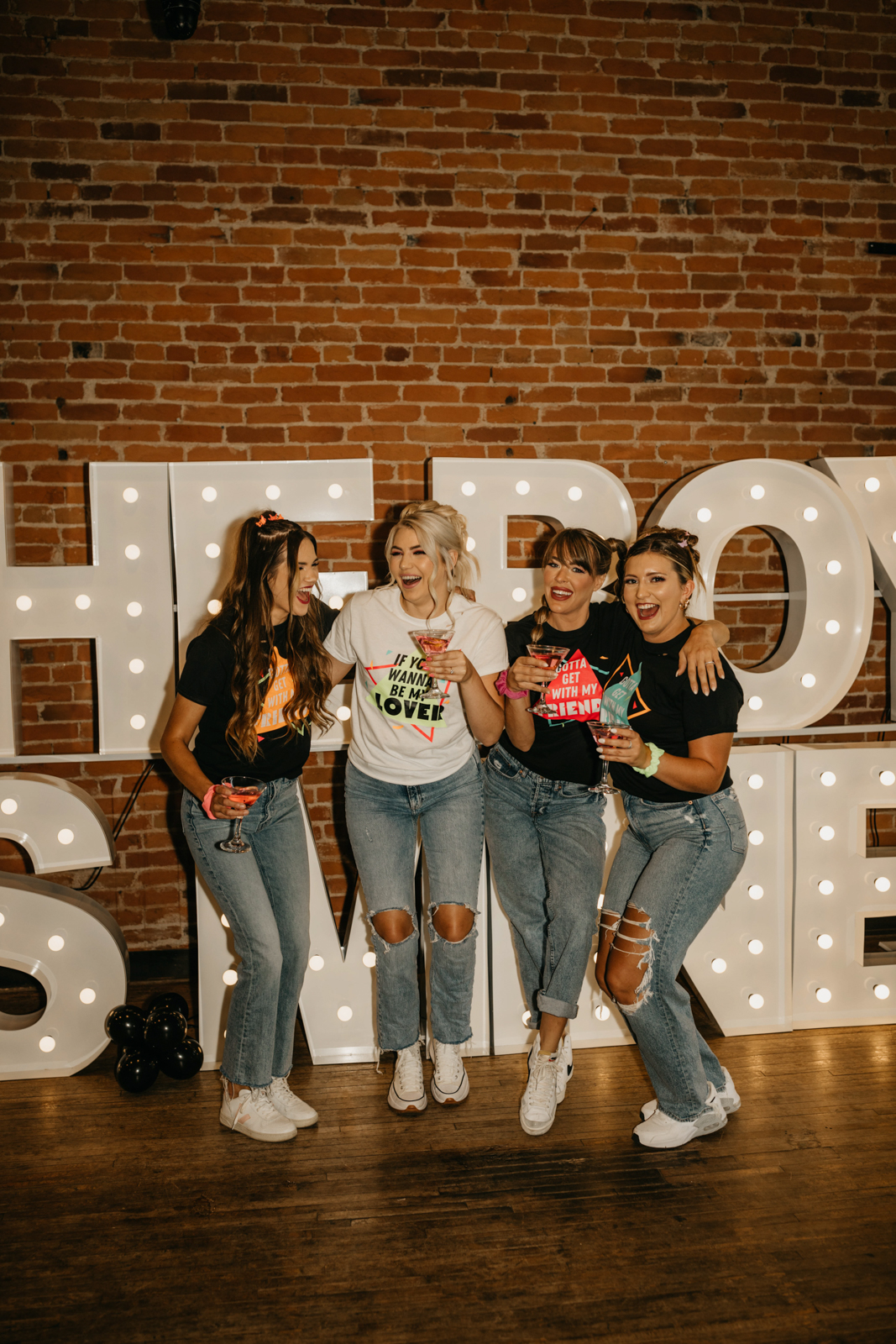 Bold marquee letters from Well Lit added a touch of vintage glam to the fun-filled celebration. Their illuminated words playing off of a classic '90s pop hit became the ultimate statement piece for a party with unforgettable photo ops and memories to match!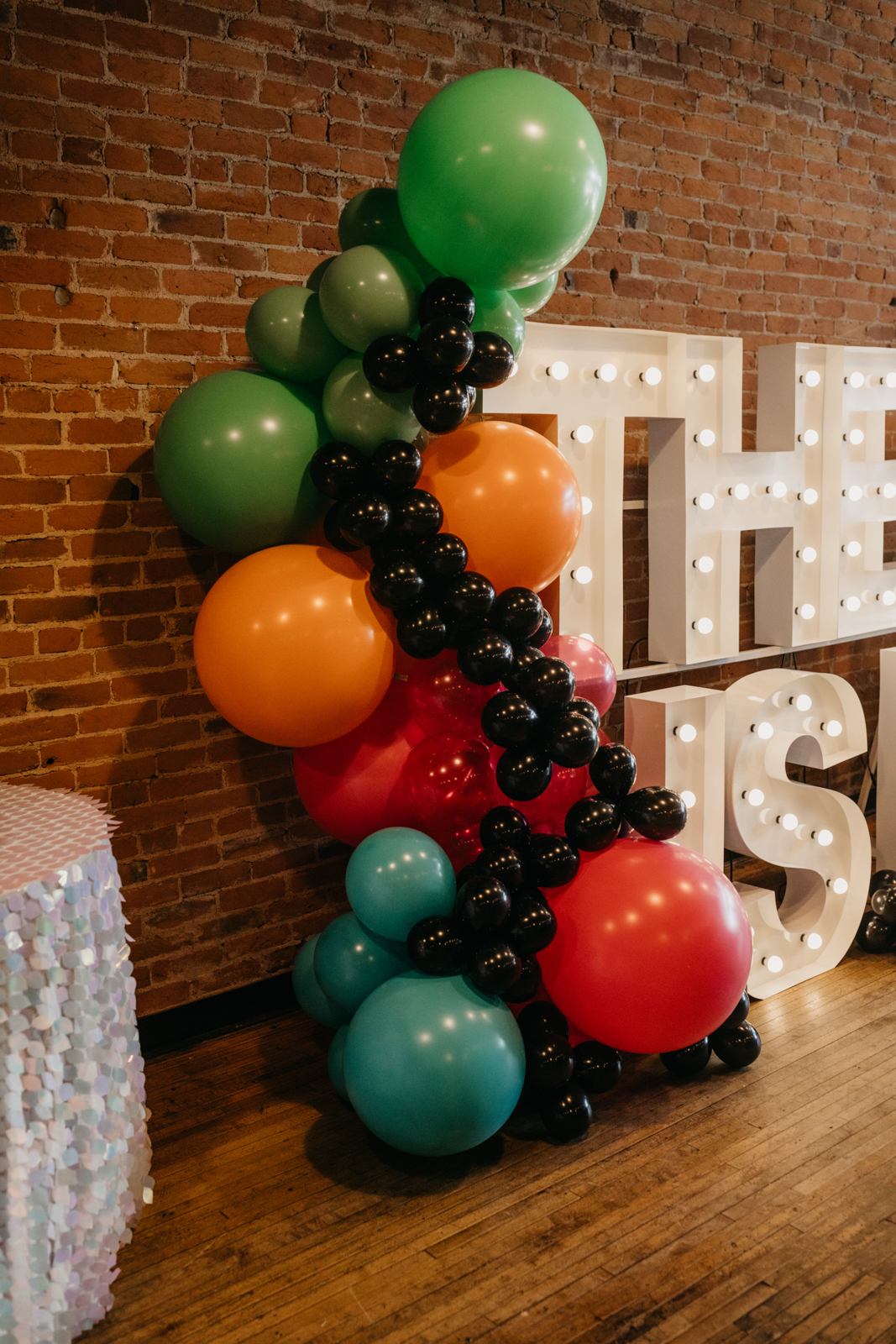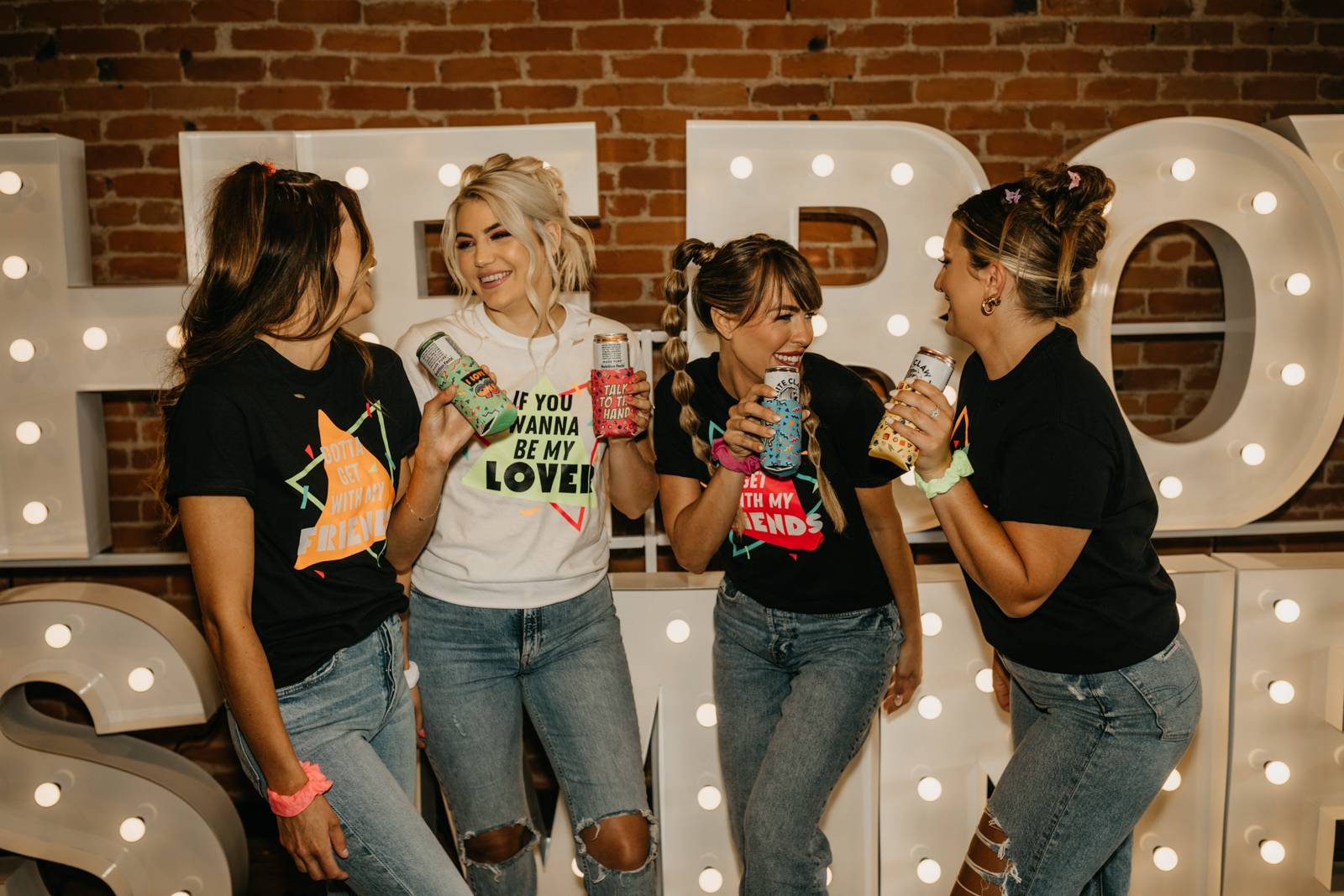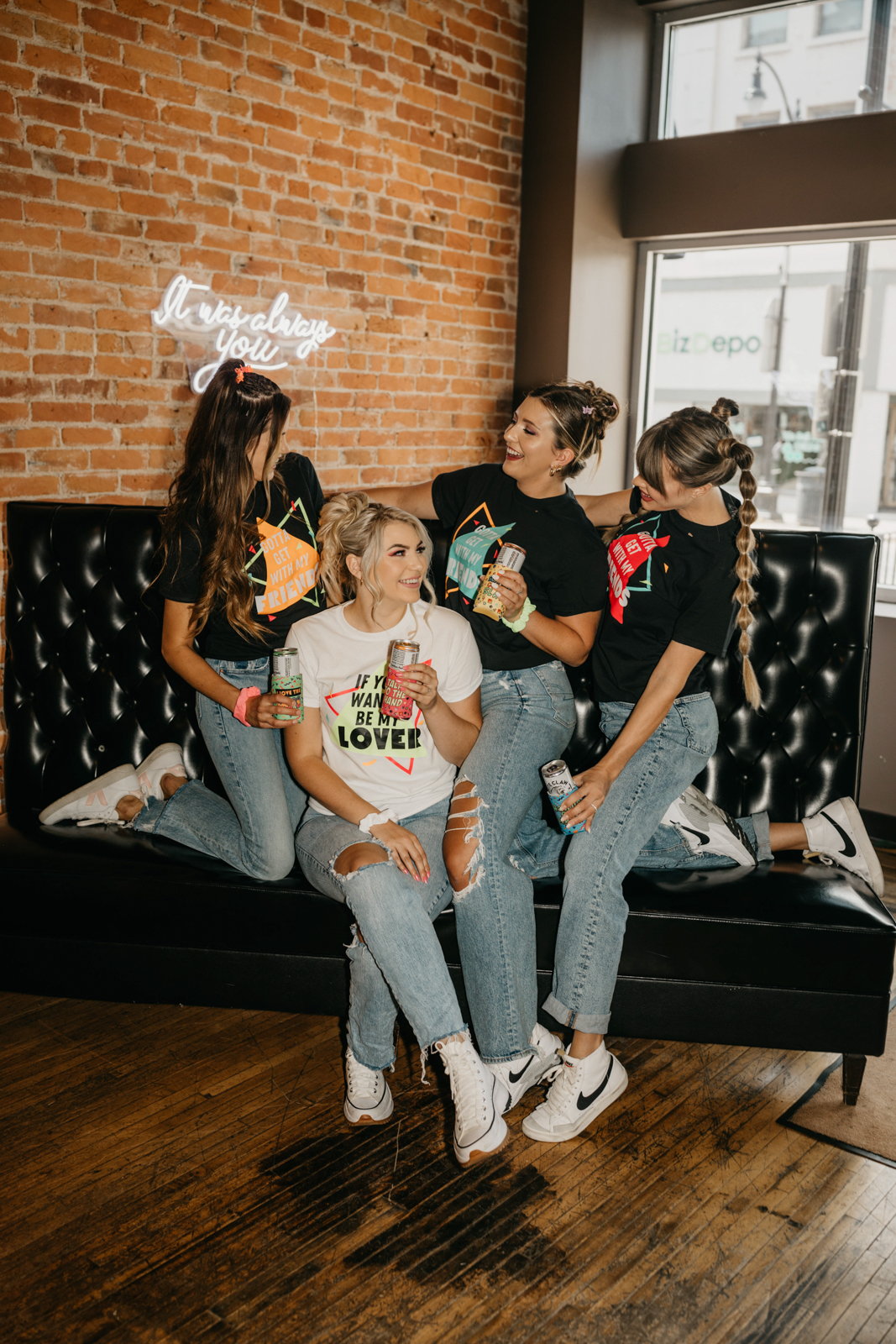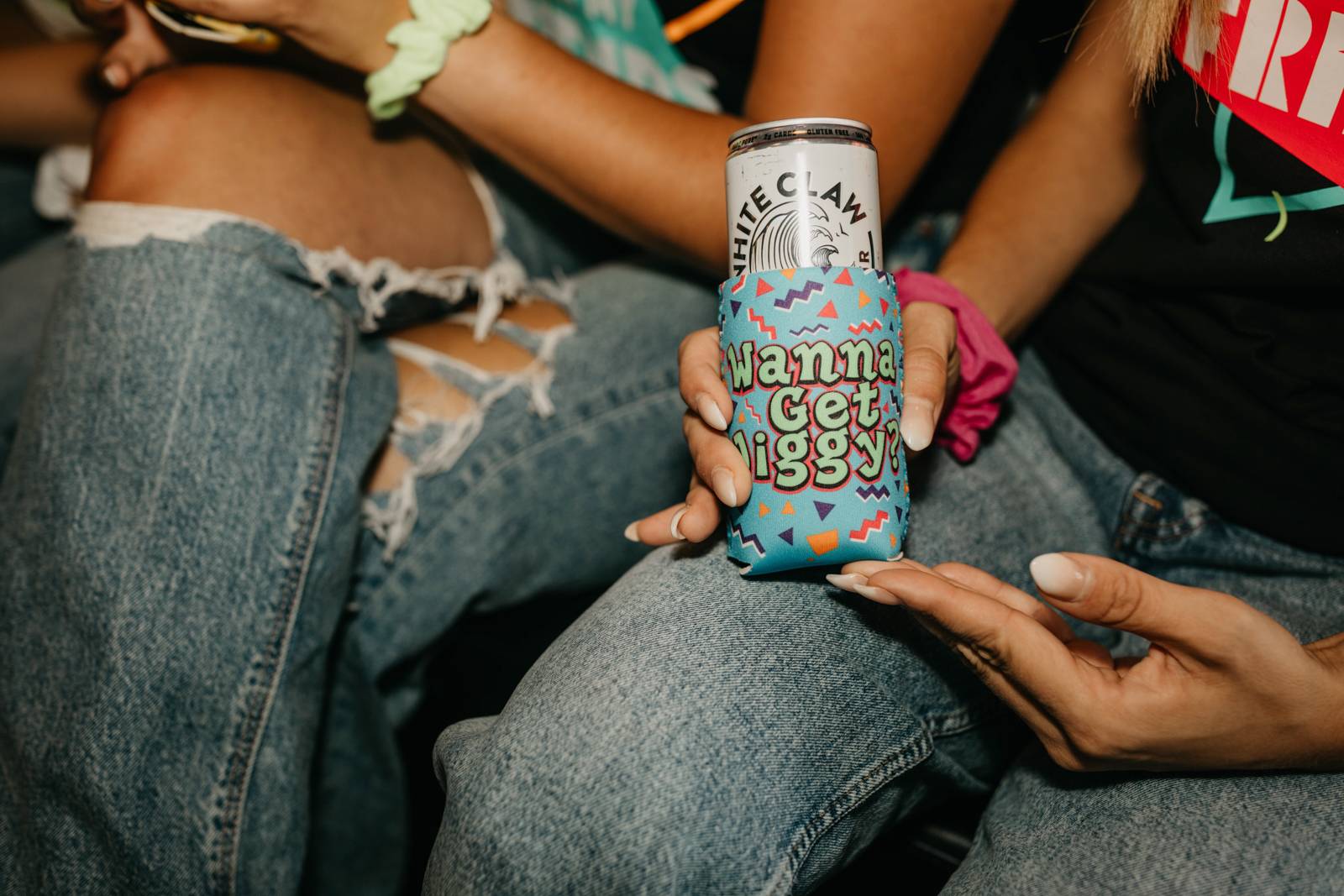 4 Sisters Events' intimate venue, 4th Street Bar, provided the perfect backdrop, rentals, and cocktails for the ultimate '90s-inspired bachelorette party experience right in the heart of historic downtown La Crosse, Wisconsin. Their location is ideal for celebrating with your closest gal pals!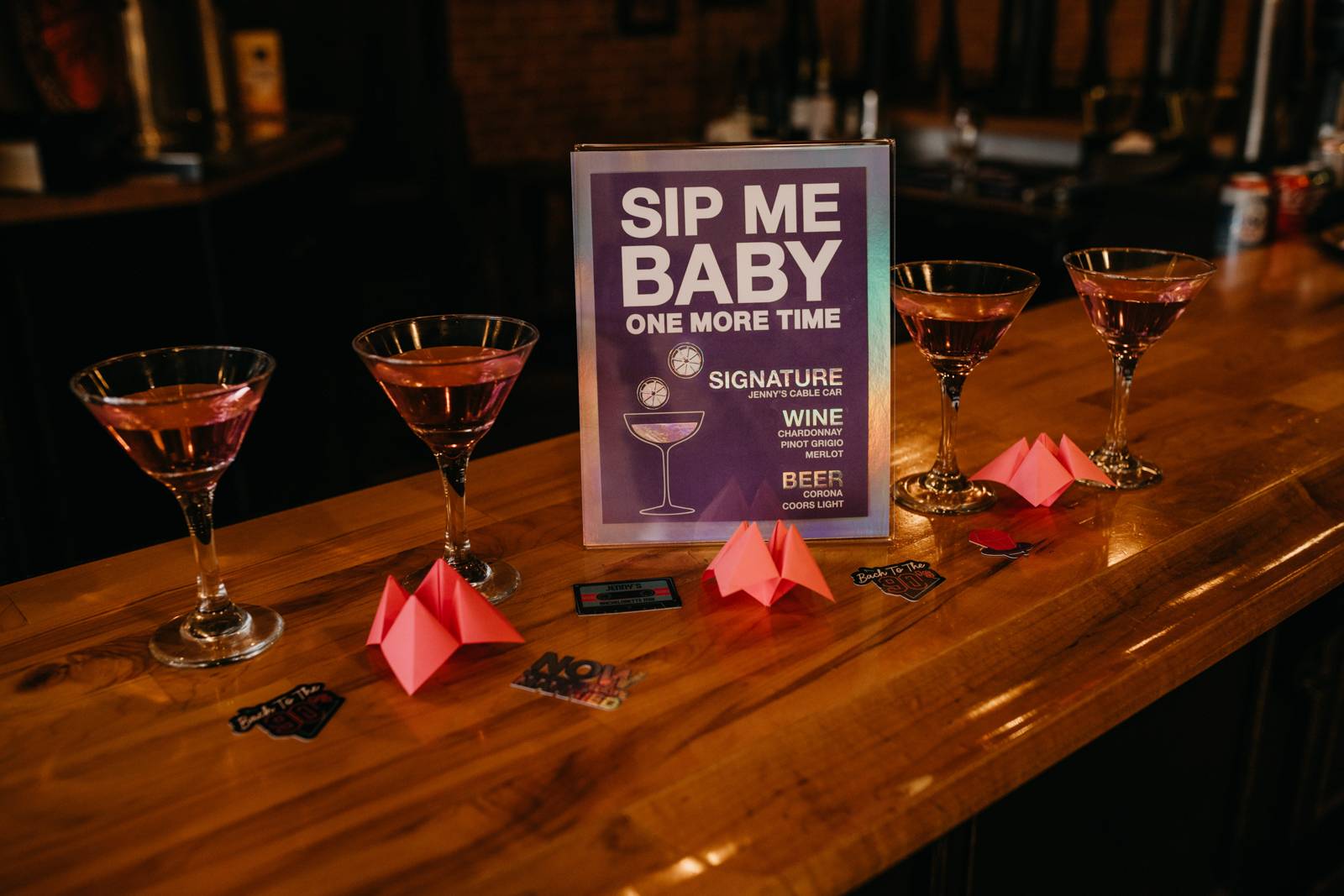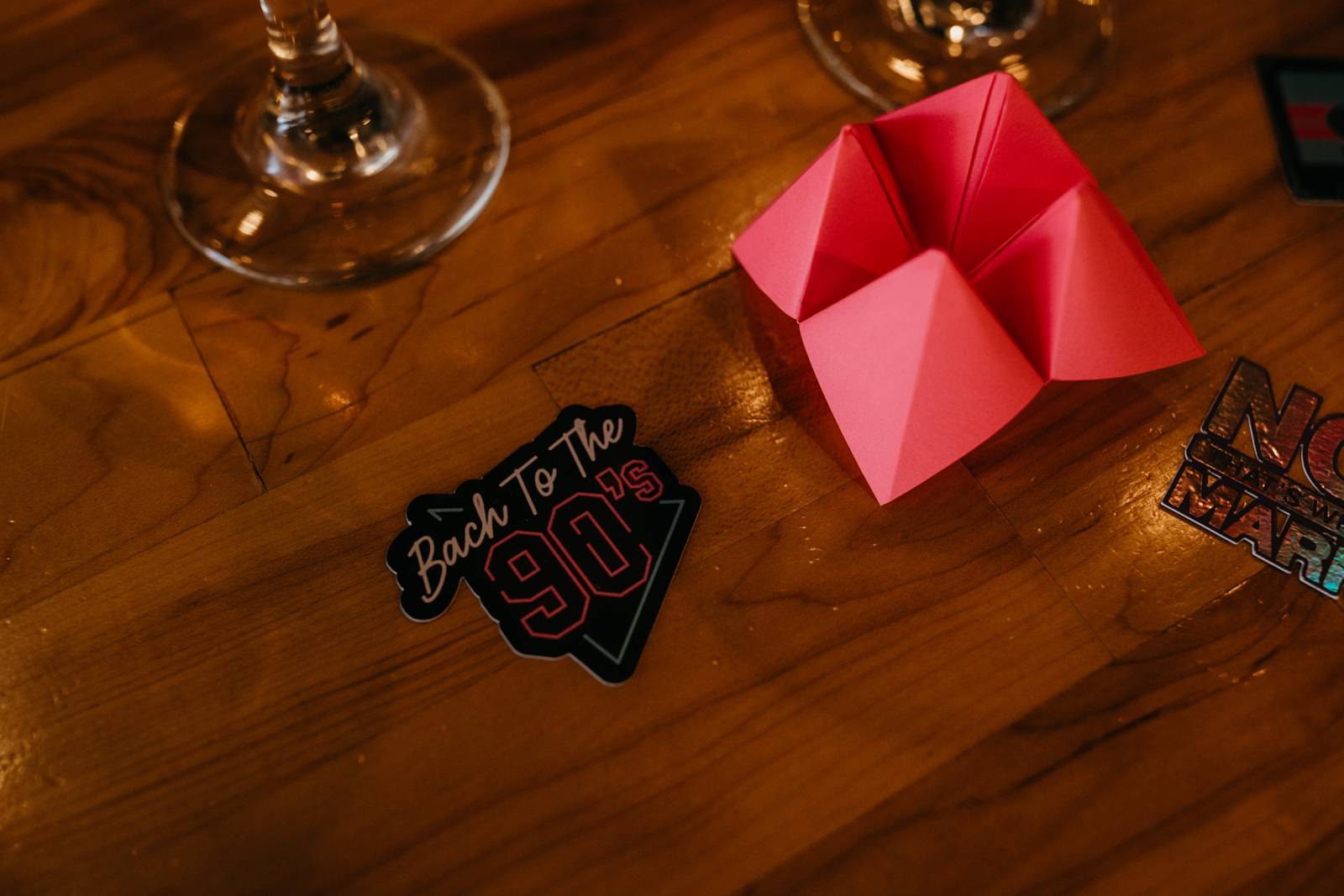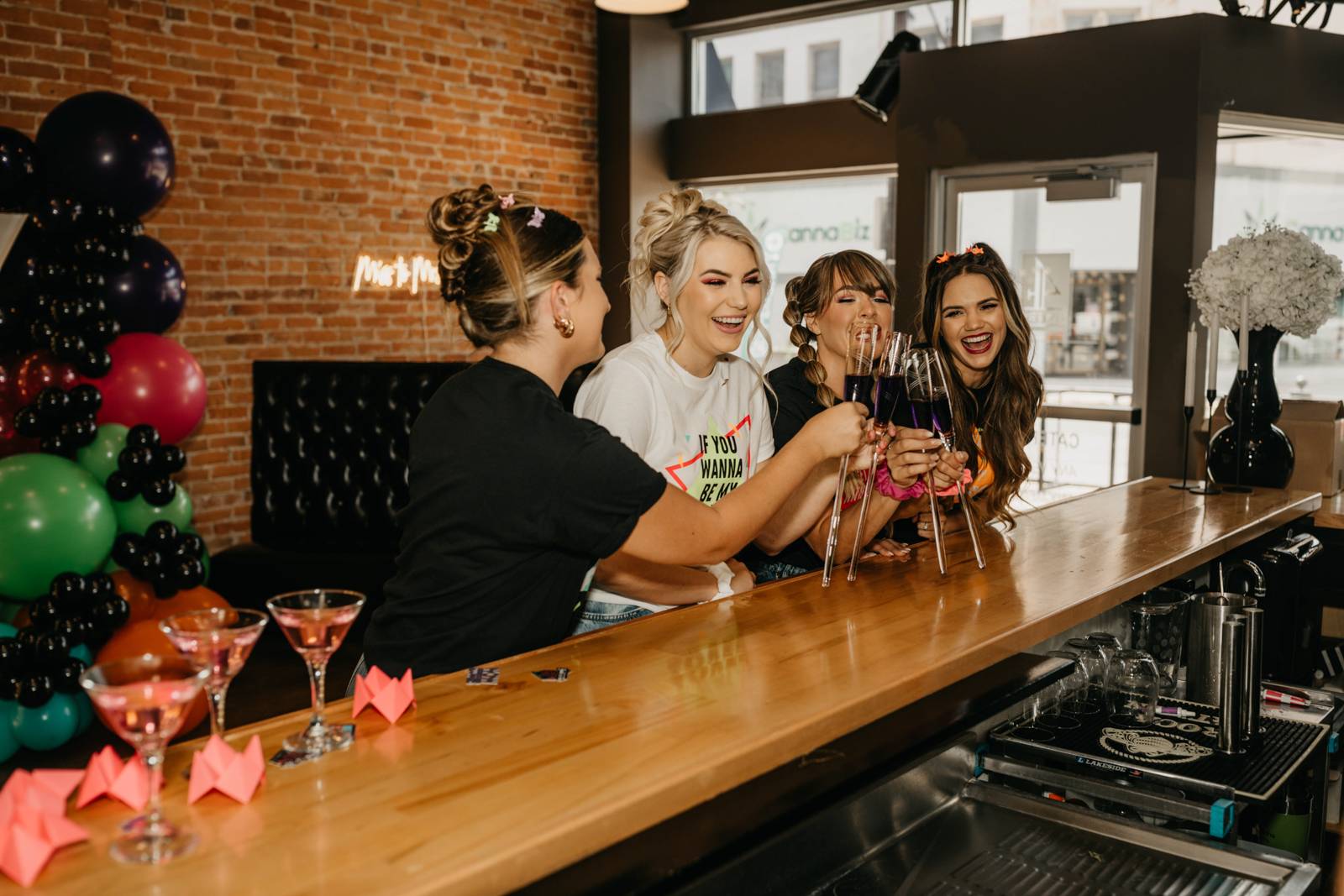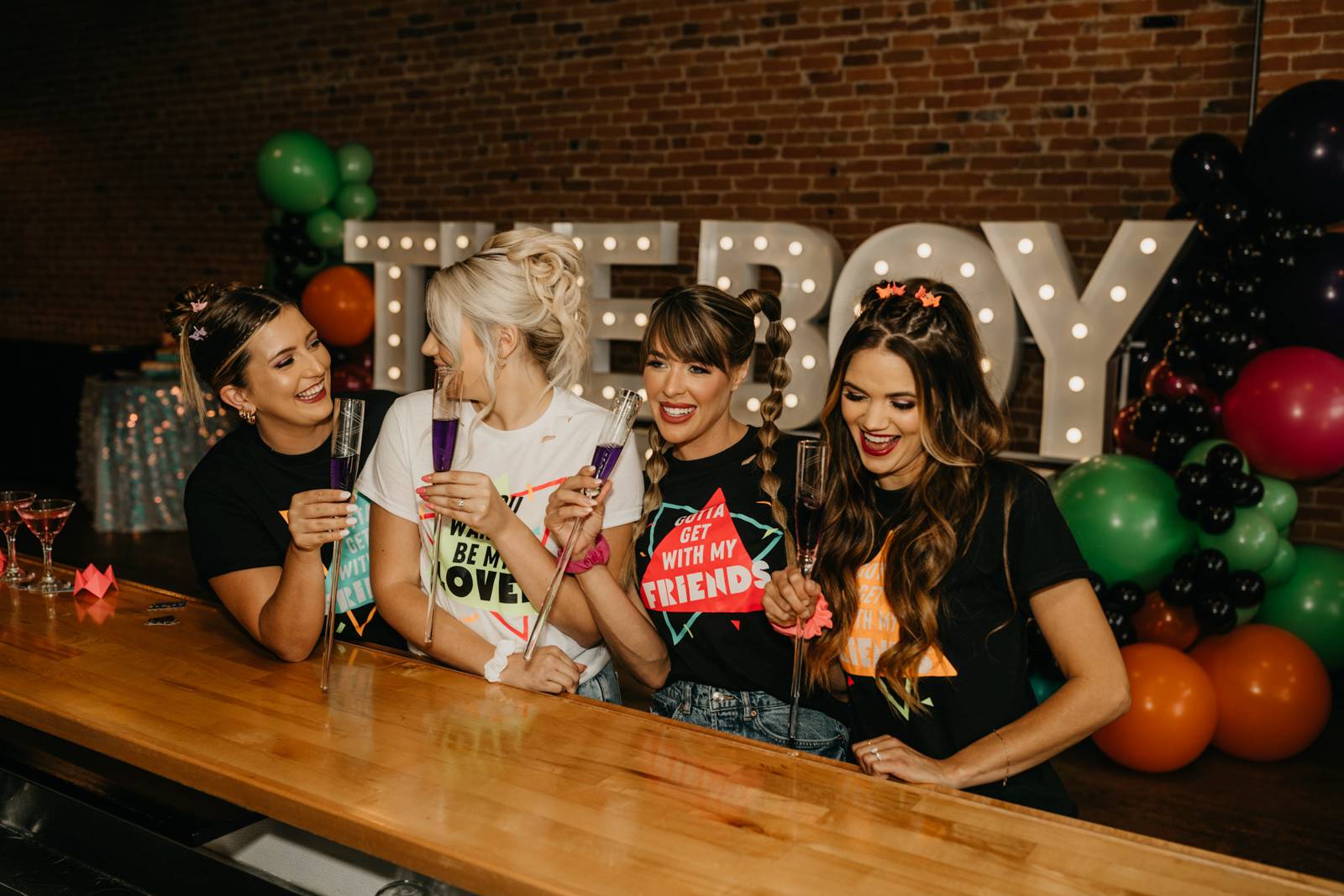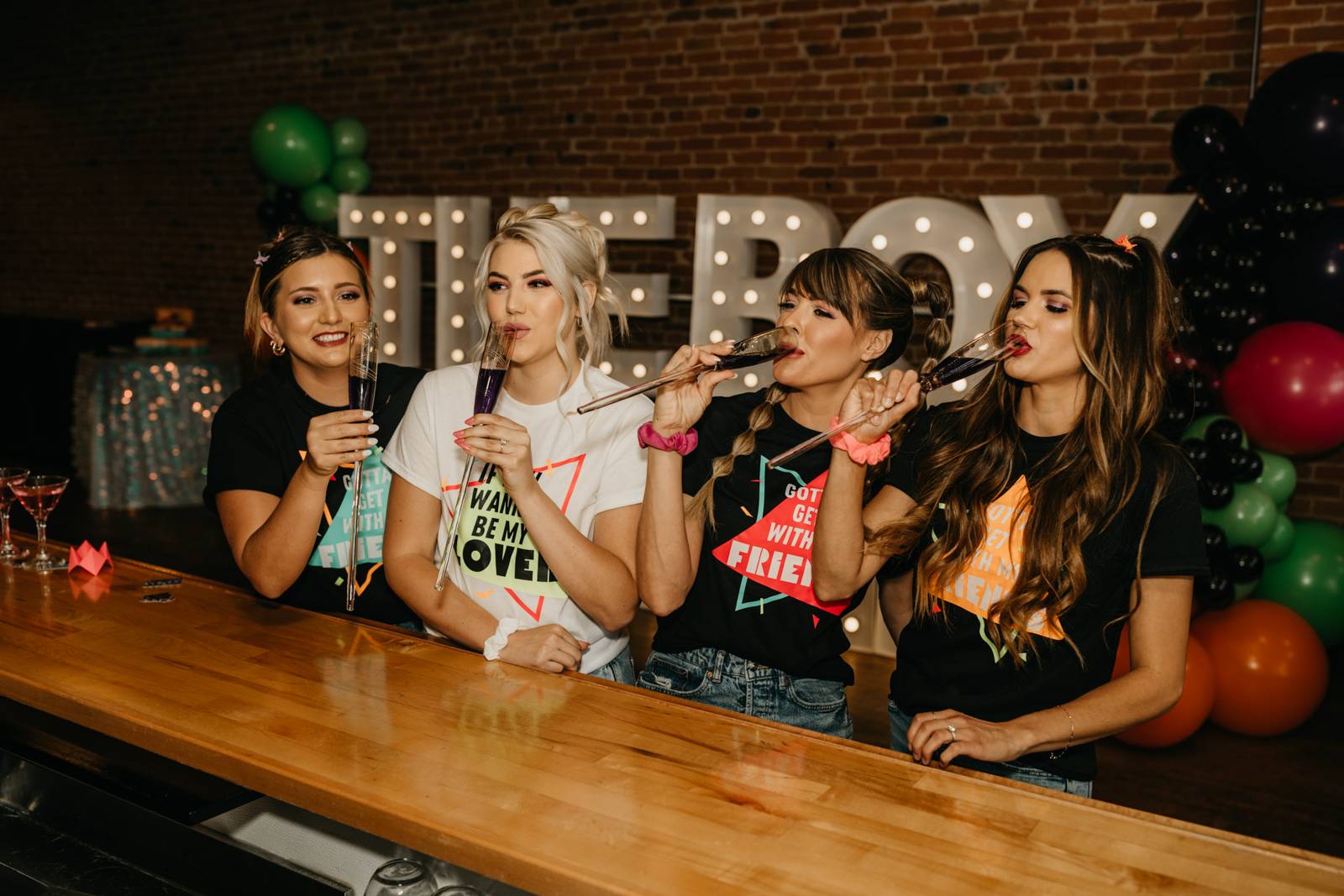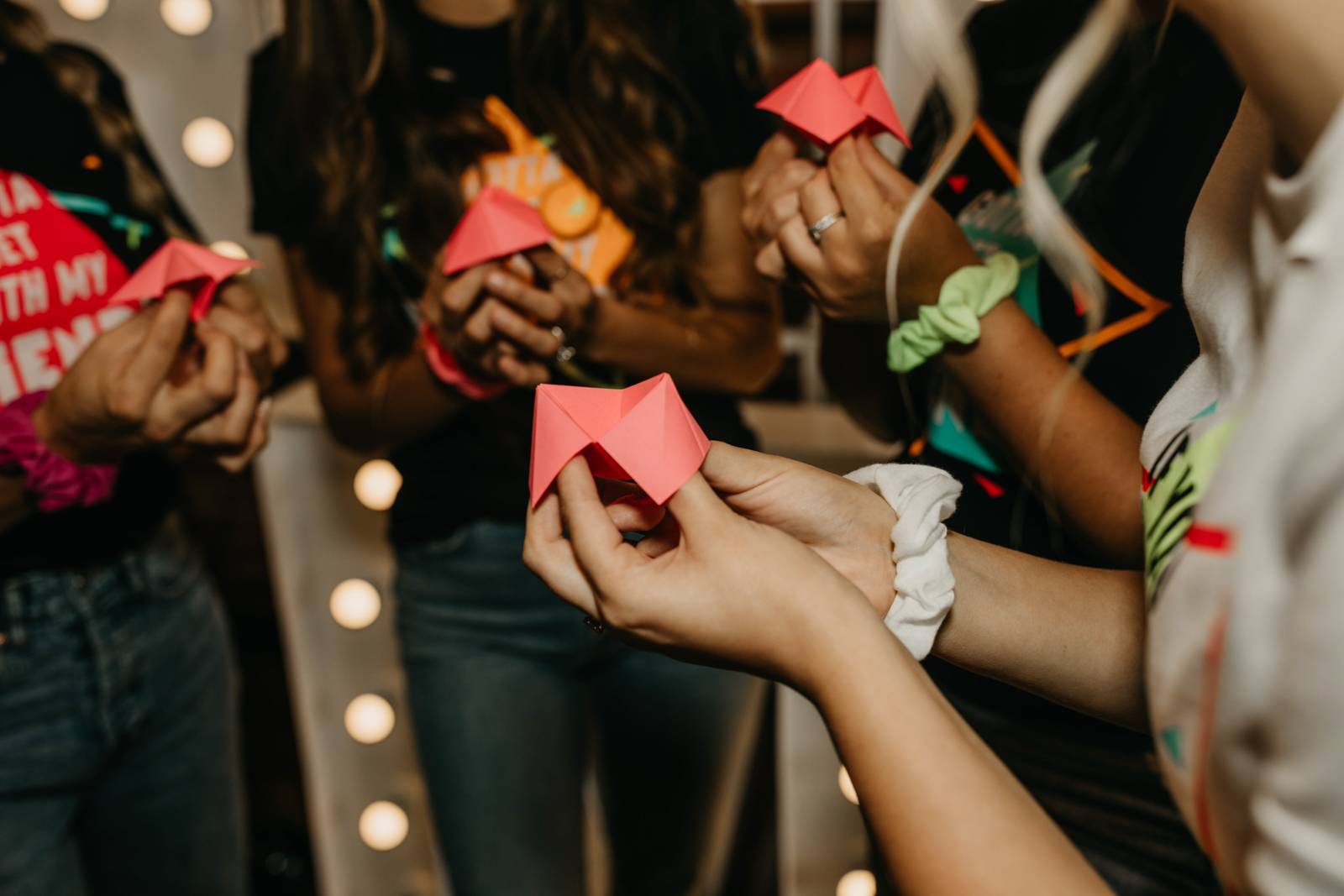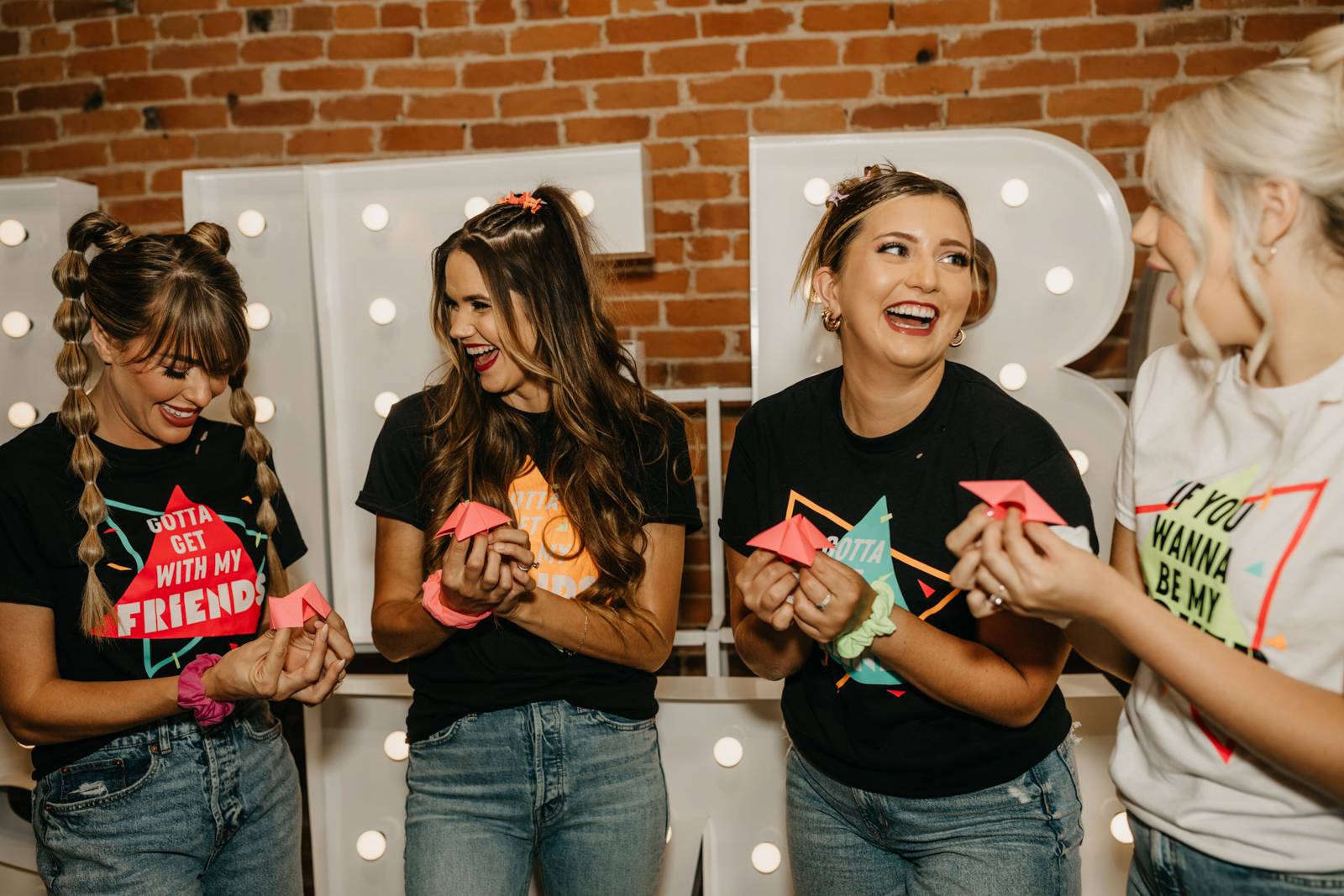 Alder & Root captured this bach party celebration with flair, finesse, and fun, ensuring that all the memories made and moments treasured will last a lifetime among friends!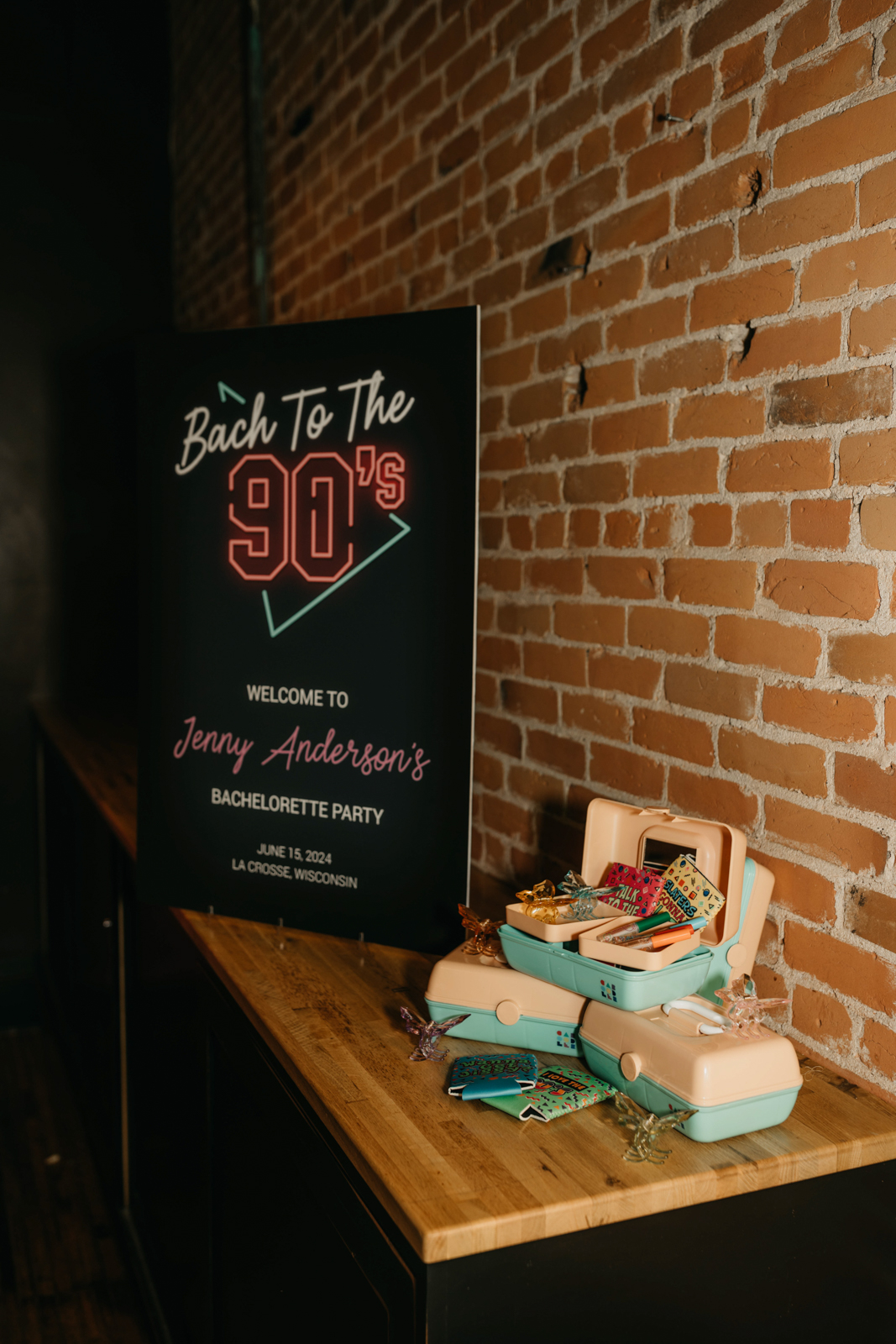 Inspired by iconic elements of '90s culture, LC Custom Treats designed and crafted edible works of art with their delicious custom cookies!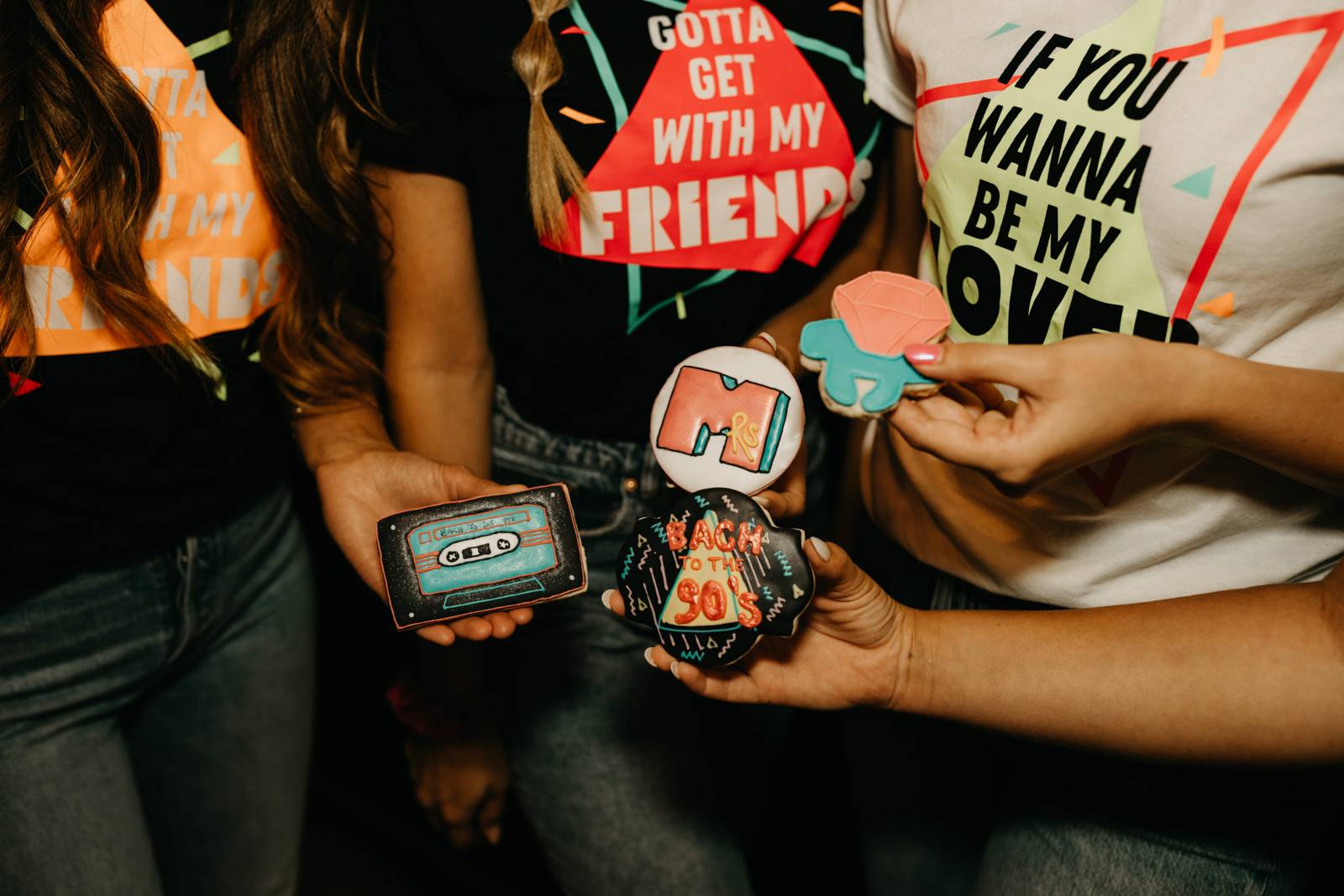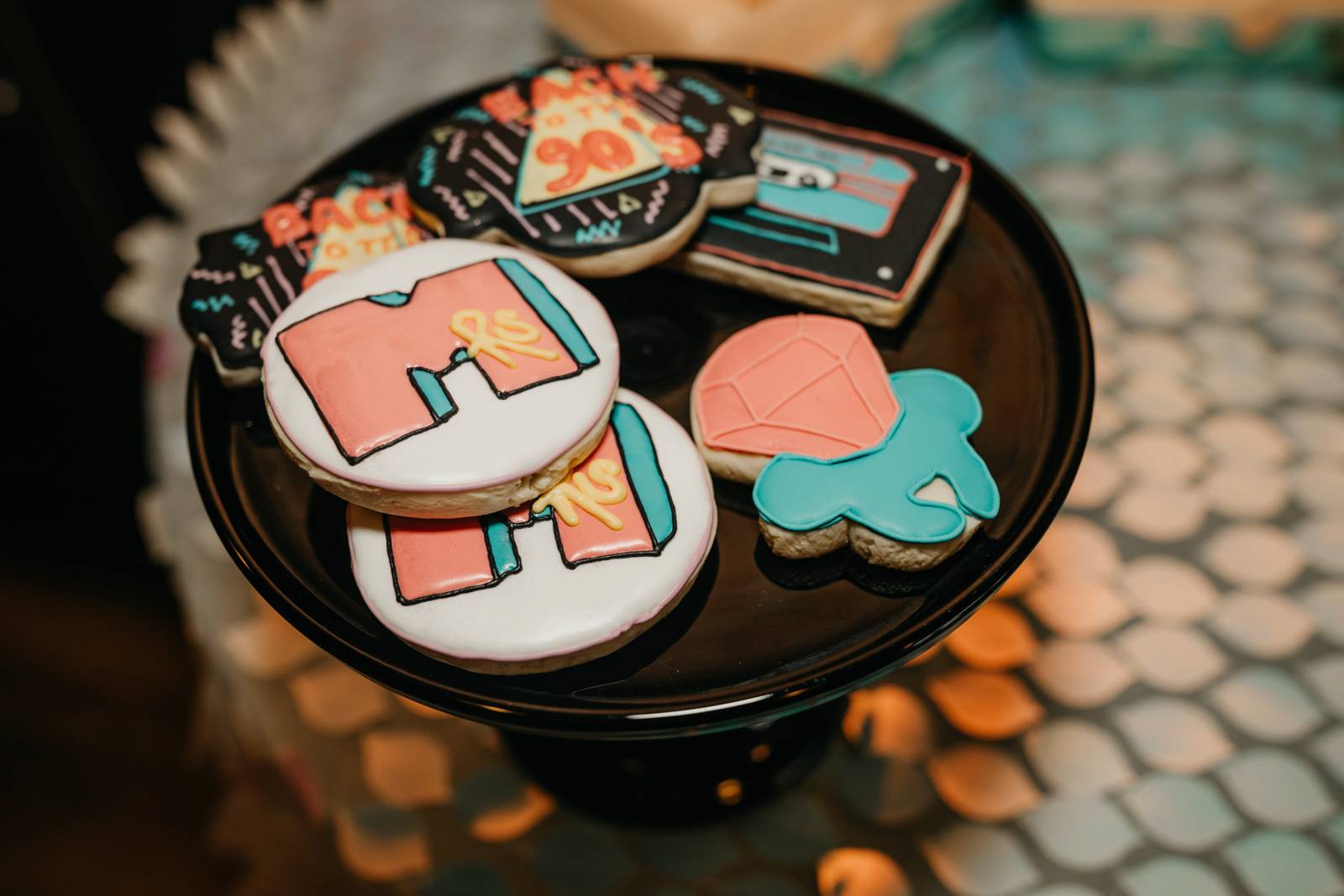 A showstopping cake from Crumbastic Cakery boasted a black and neon color palette that perfectly embodied the retro '90s style. Topped with a clever holographic topper, this cake display was a feast for both the taste buds and the eyes!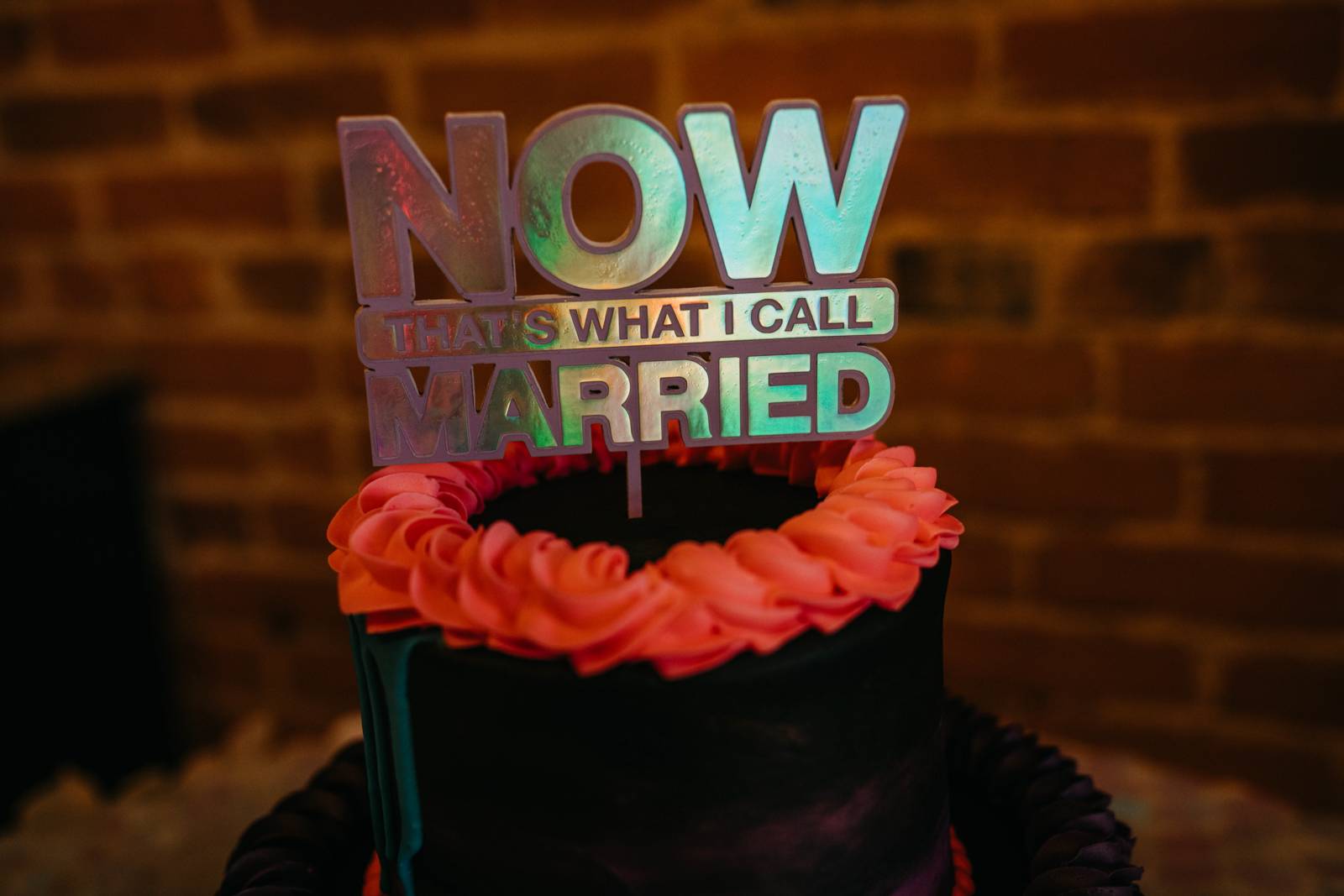 Sporting retro-inspired tees from Aspen 78 quoting infamous "Wannabe" lyrics, this bride and her friends channeled their Girl Power and were "zig-a-zig-ahh"-ing their way throughout the night in style.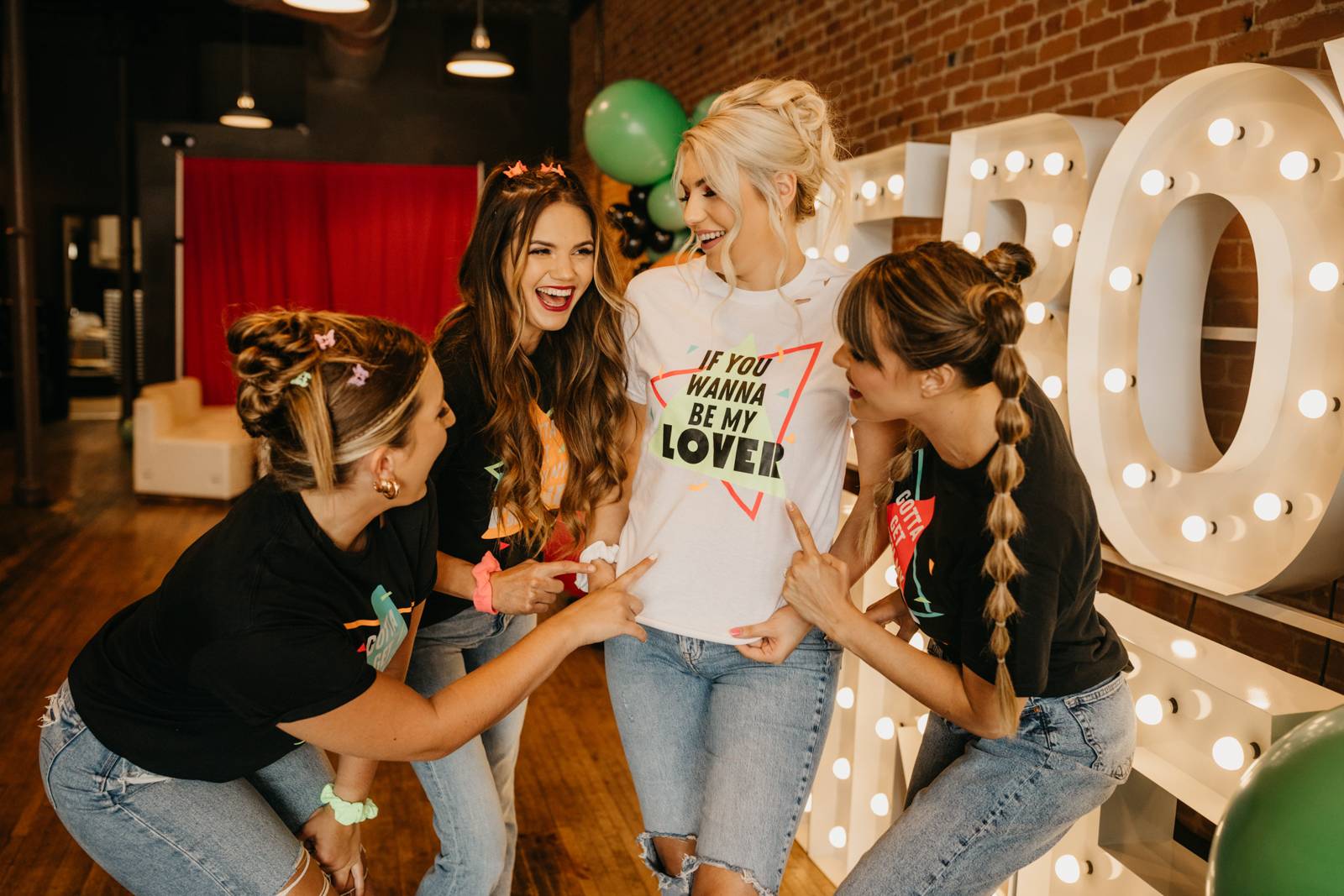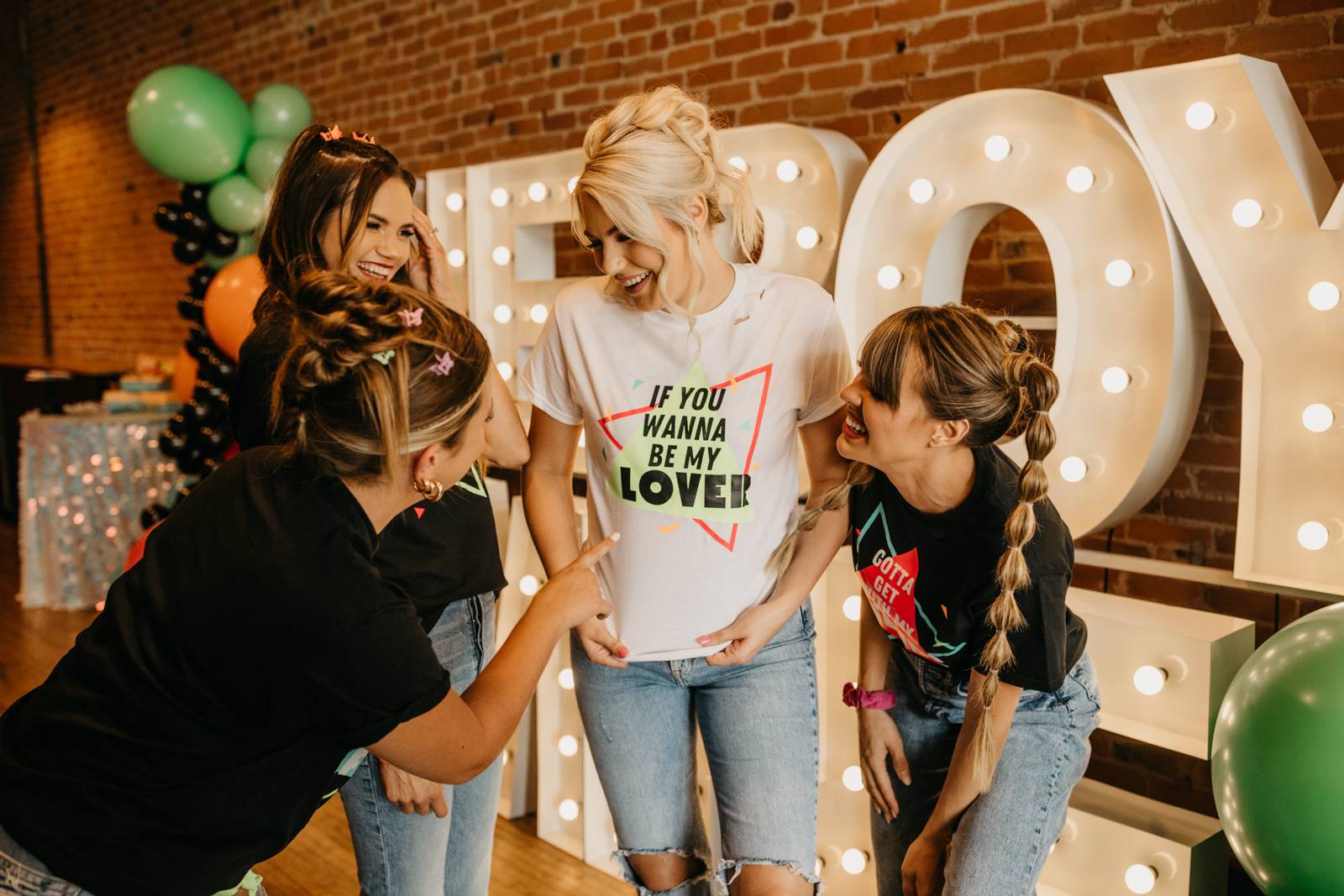 Skies the Limit Events took us on a rad trip down memory lane with this '90's themed bachelorette bash! They coordinated the ultimate throwback extravaganza, complete with intentional decor details around every corner. In designing floral arrangements, balloon installations, and placing rental items, they transformed the venue into a totally tubular blast from the past reliving one of our favorite decades!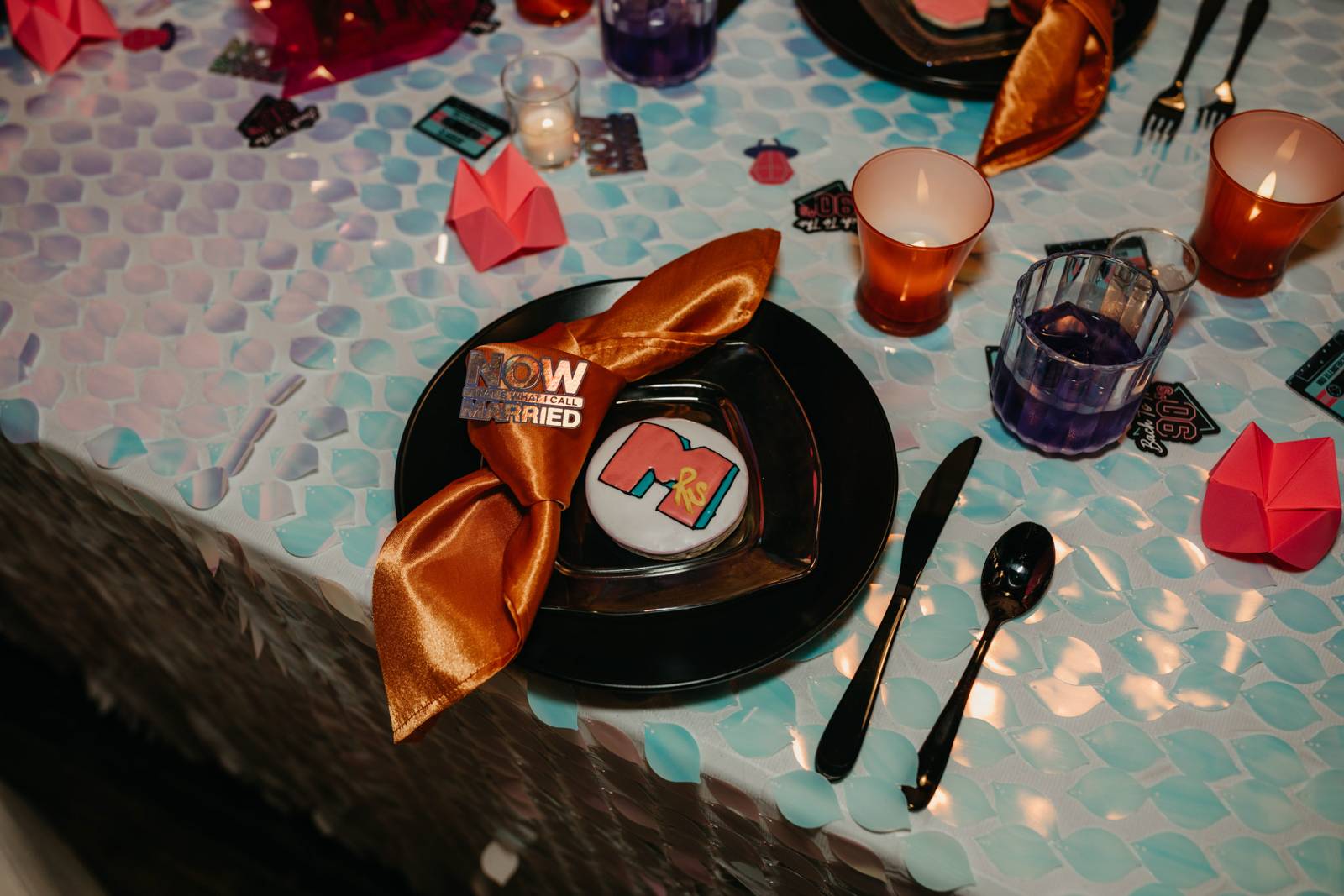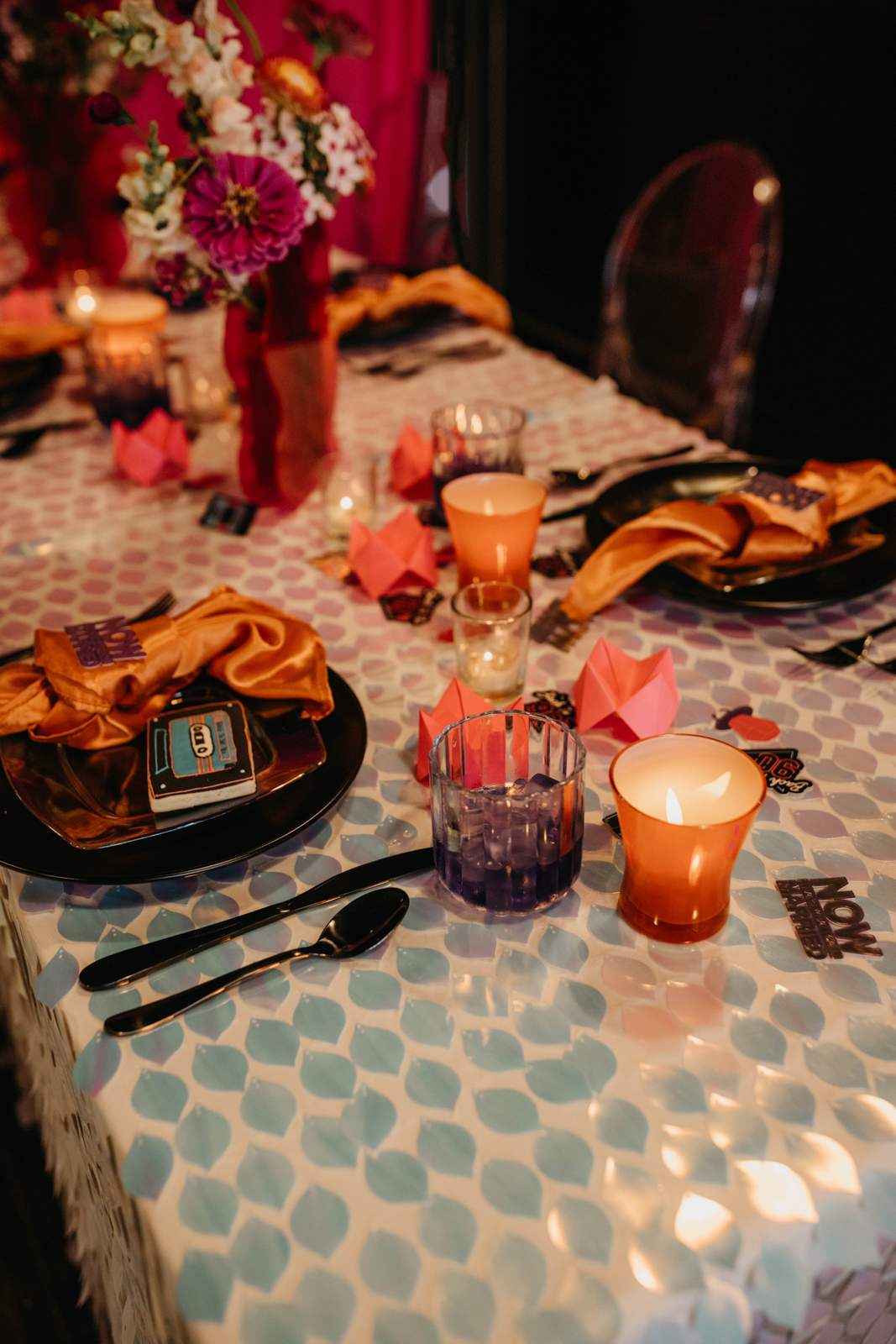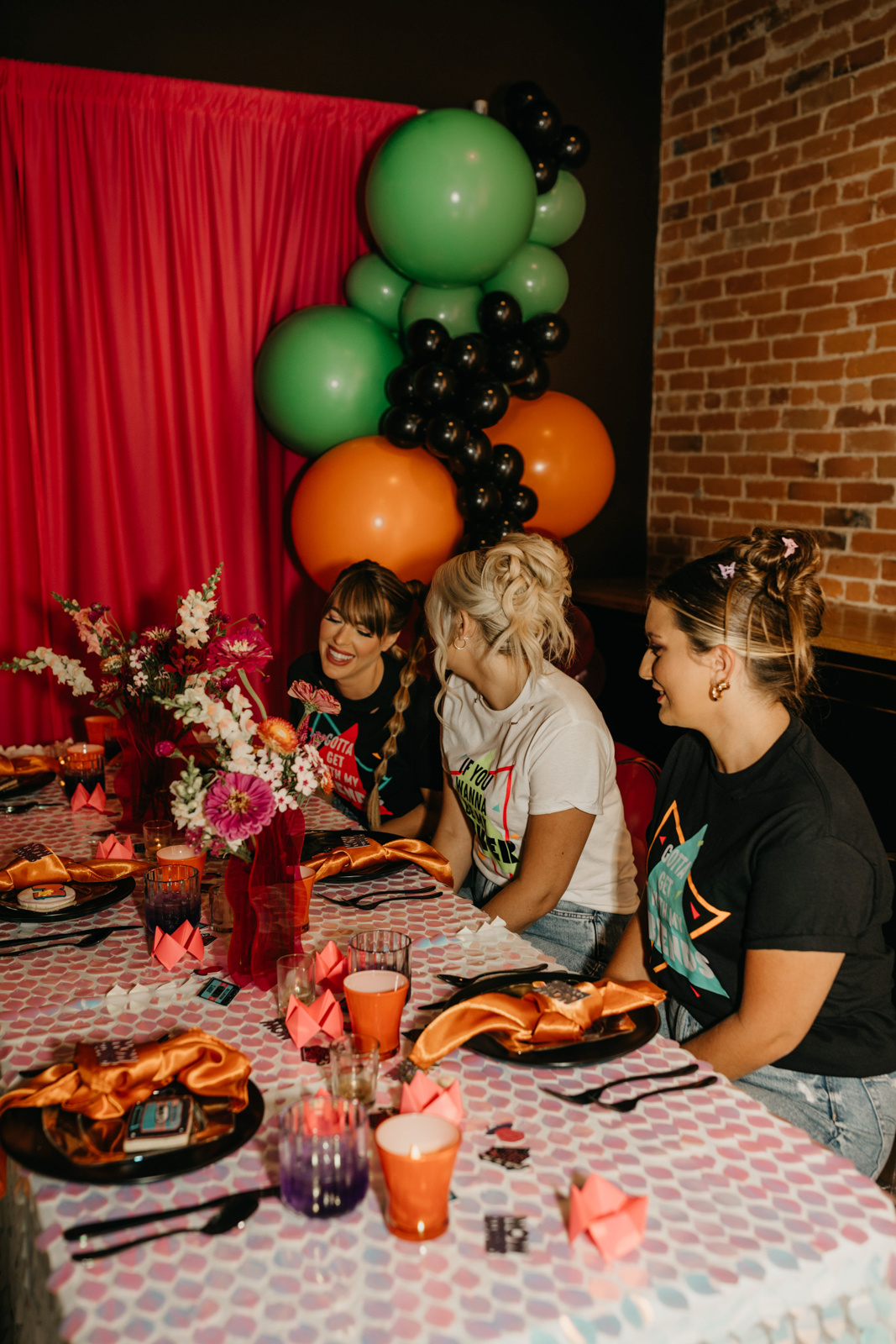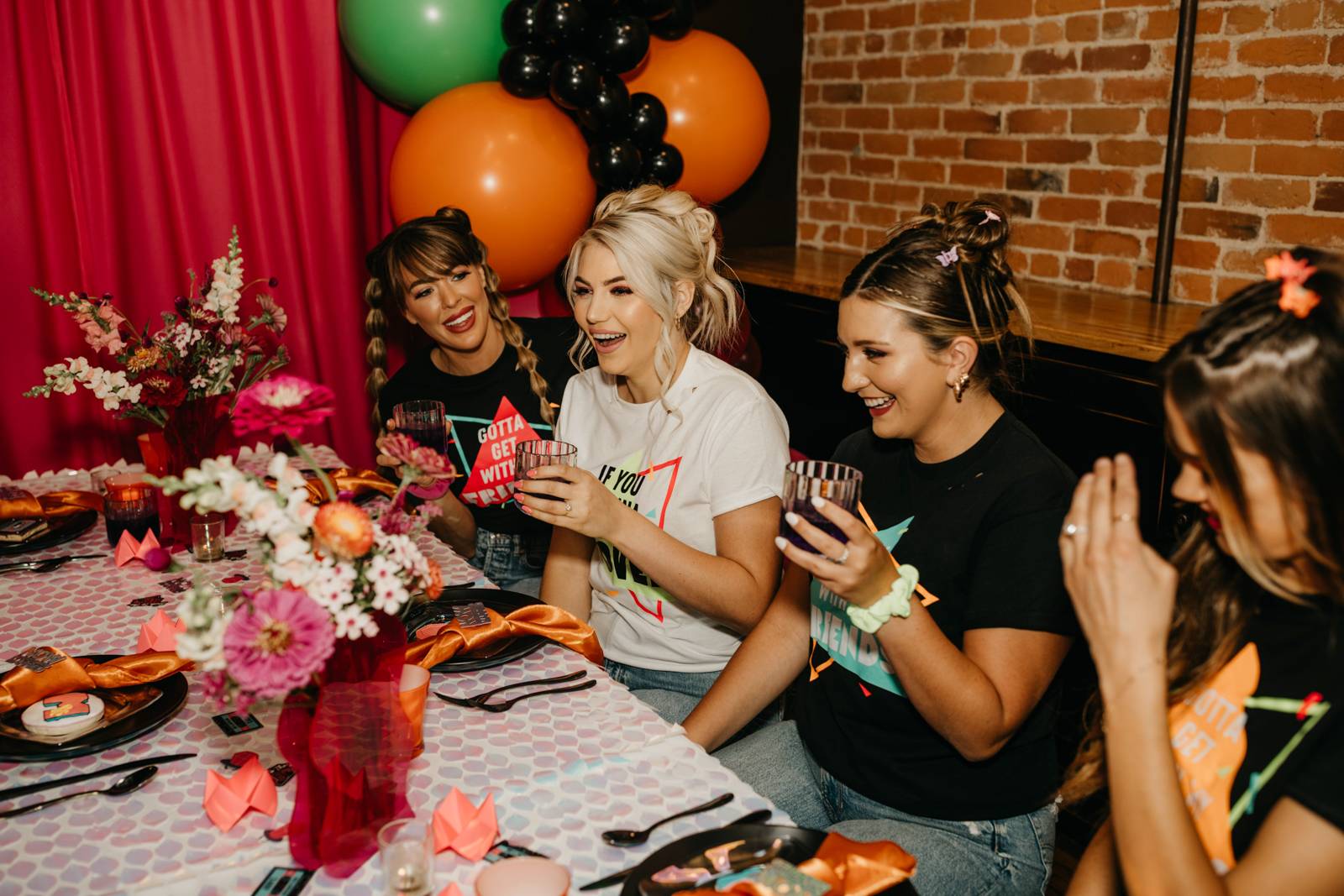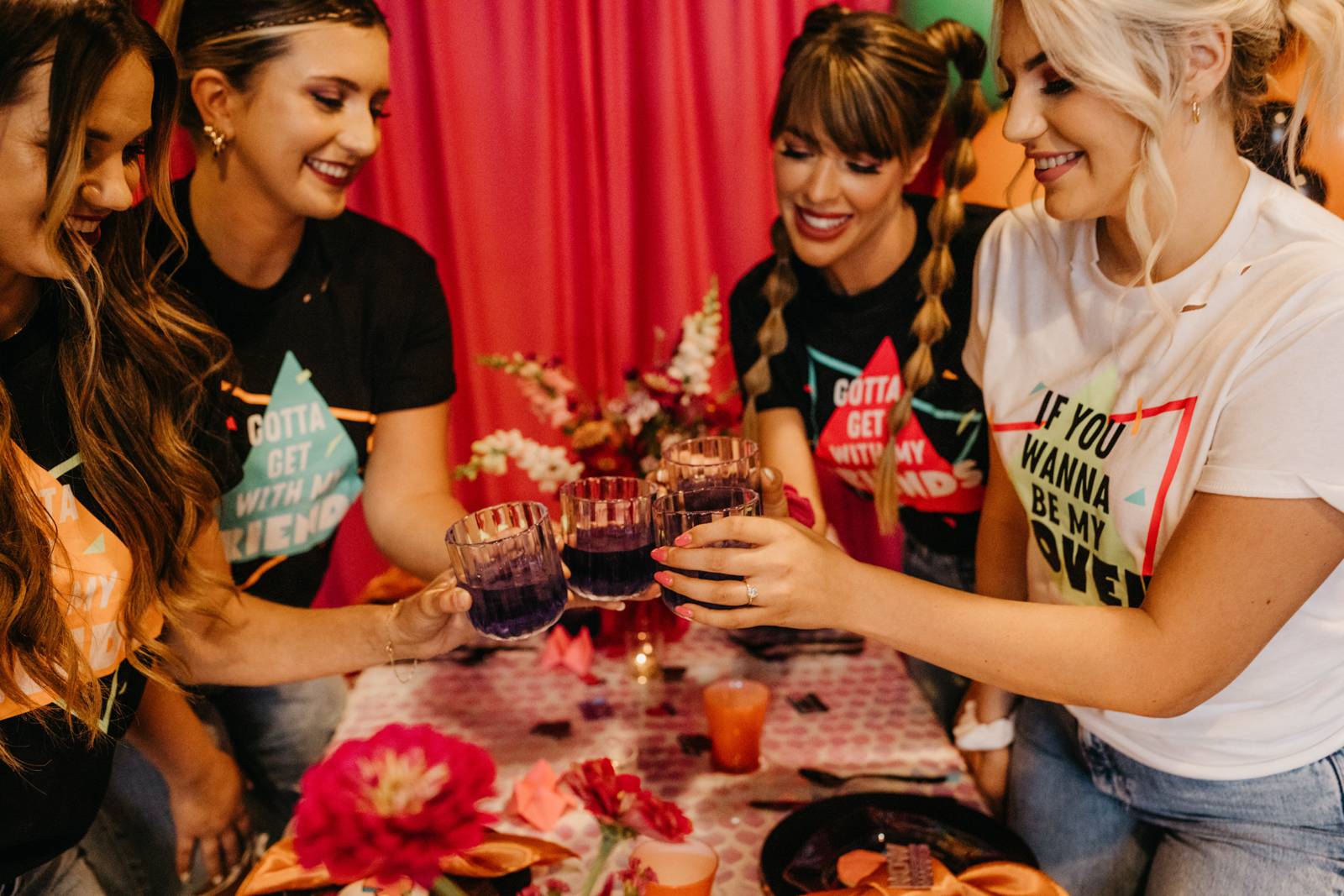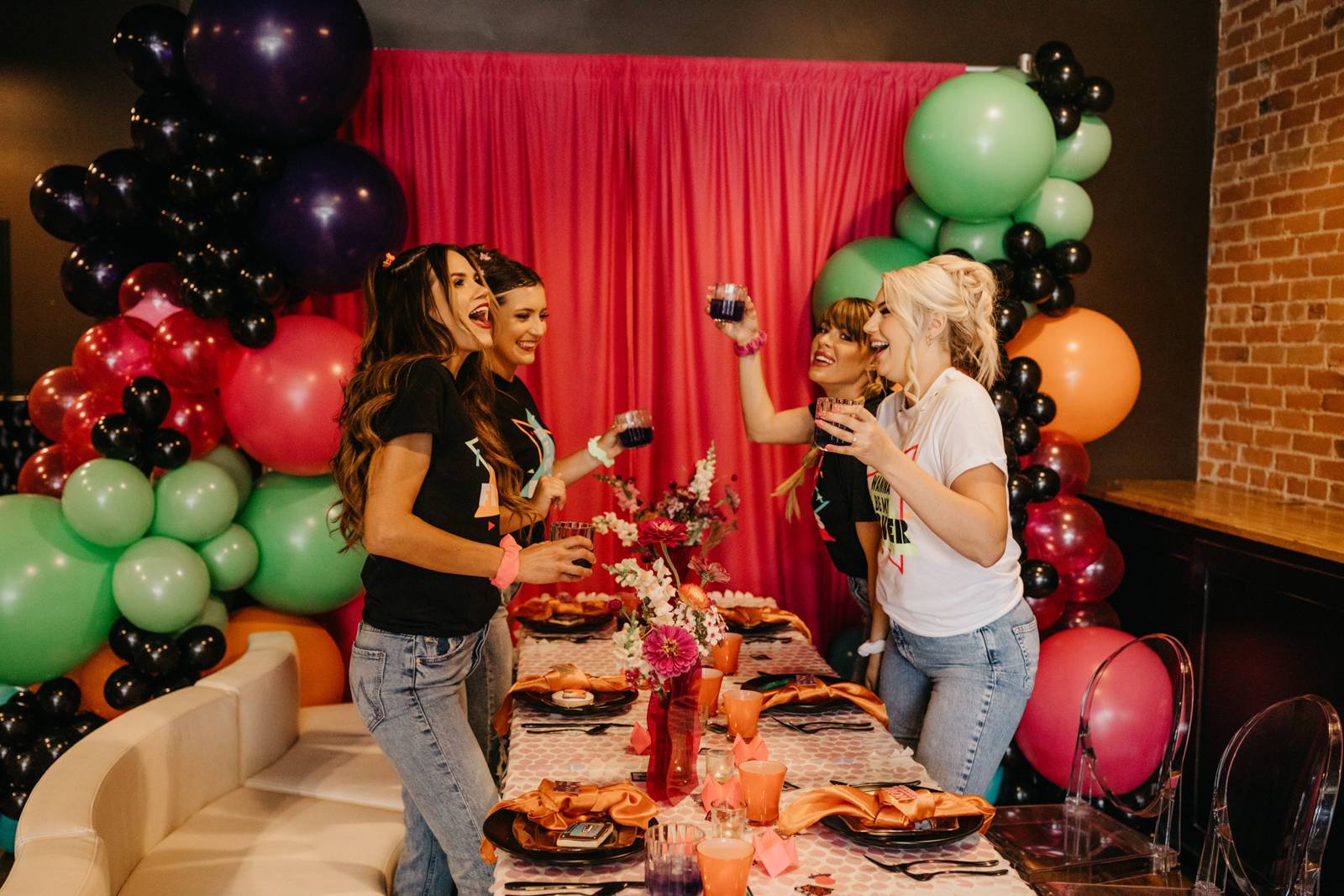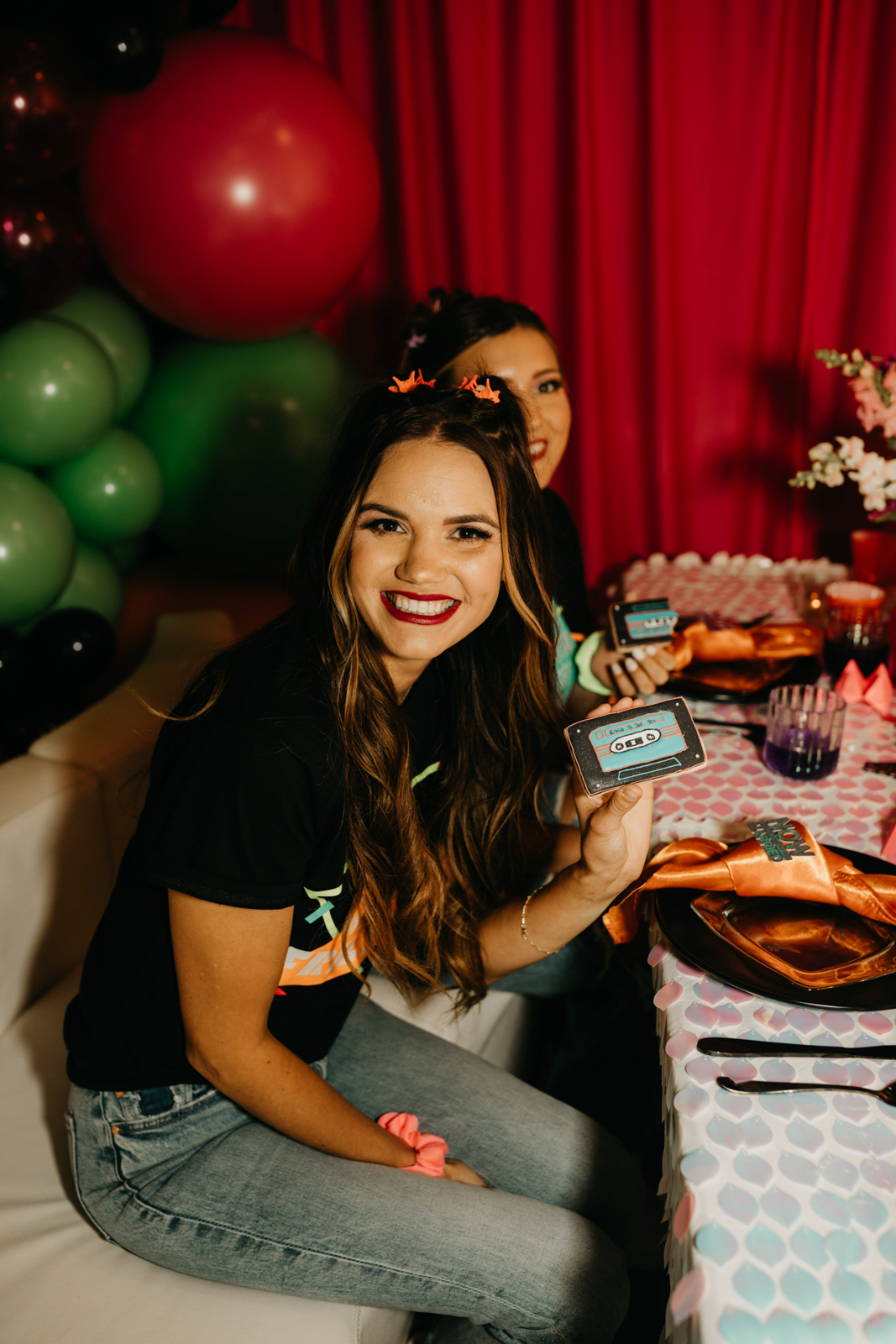 Hair Dressed by Kristyn took us straight back to the '90s with hairdos that rocked the era's iconic butterfly clips and unique styles. Bold Lips & Blonde Hair was inspired by the decade's trends of bright eyeshadow with dusts of glitter, bright blush, matte, skin, black eyeliner, and a bright lip to complete the makeup aesthetic for each of the girls!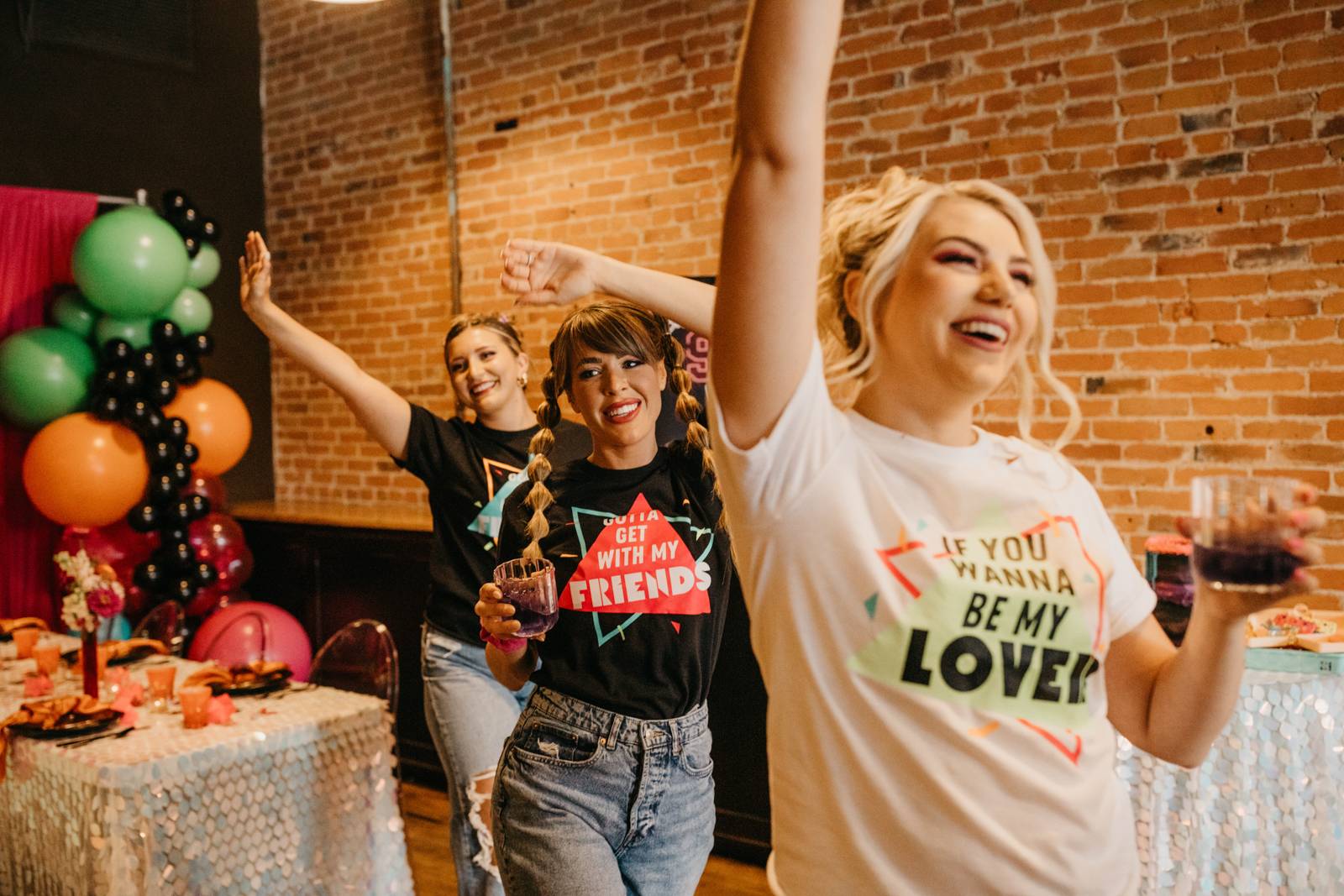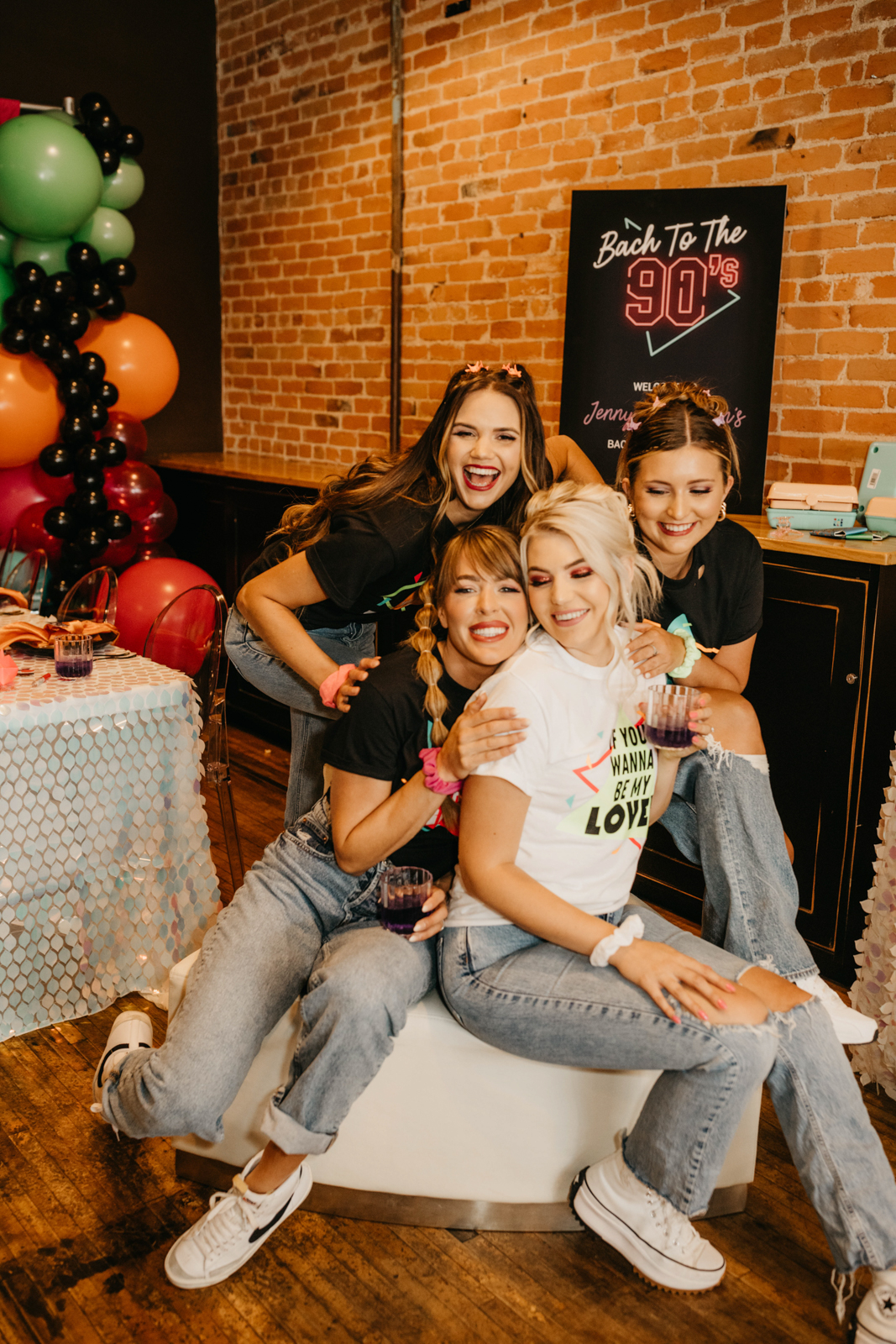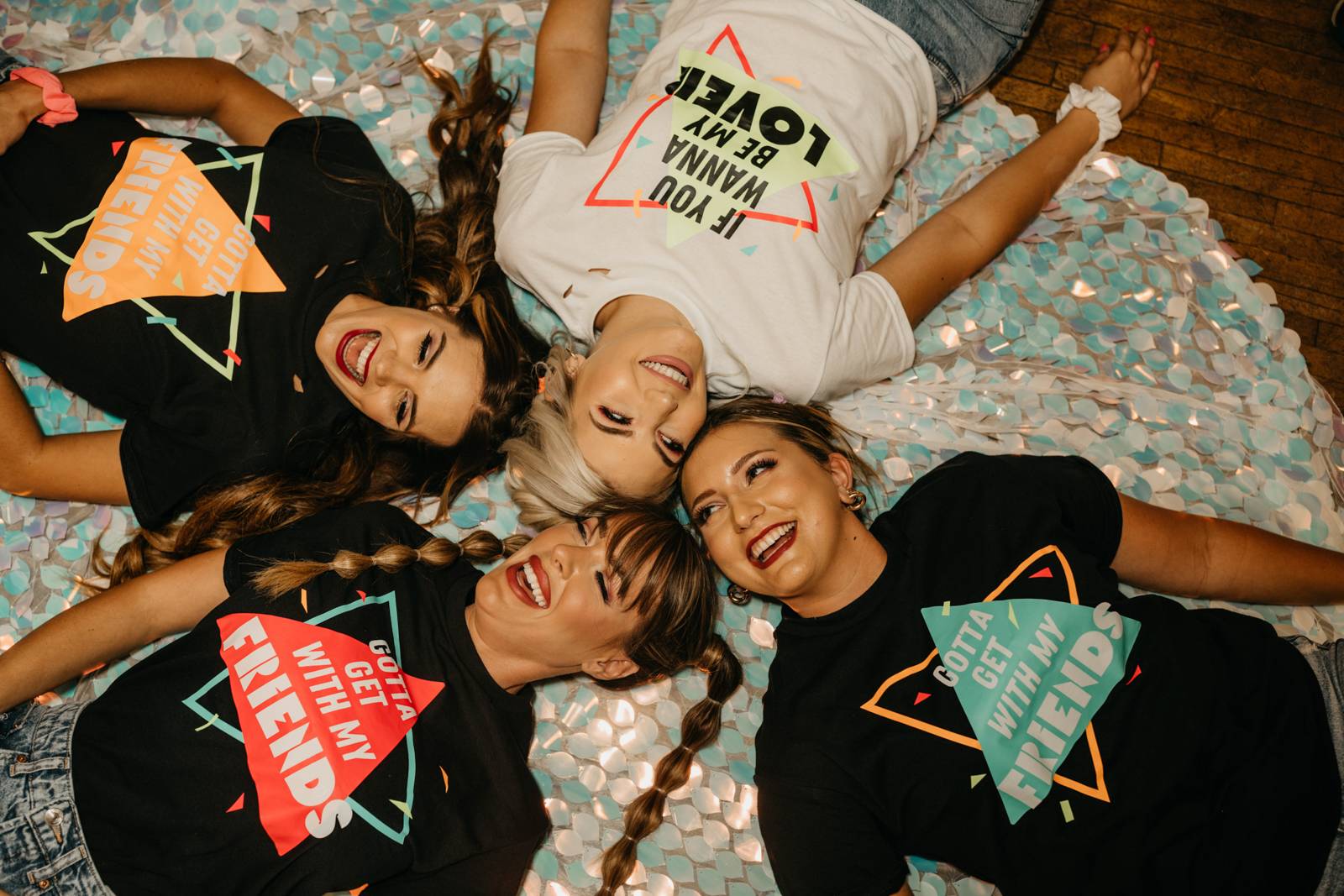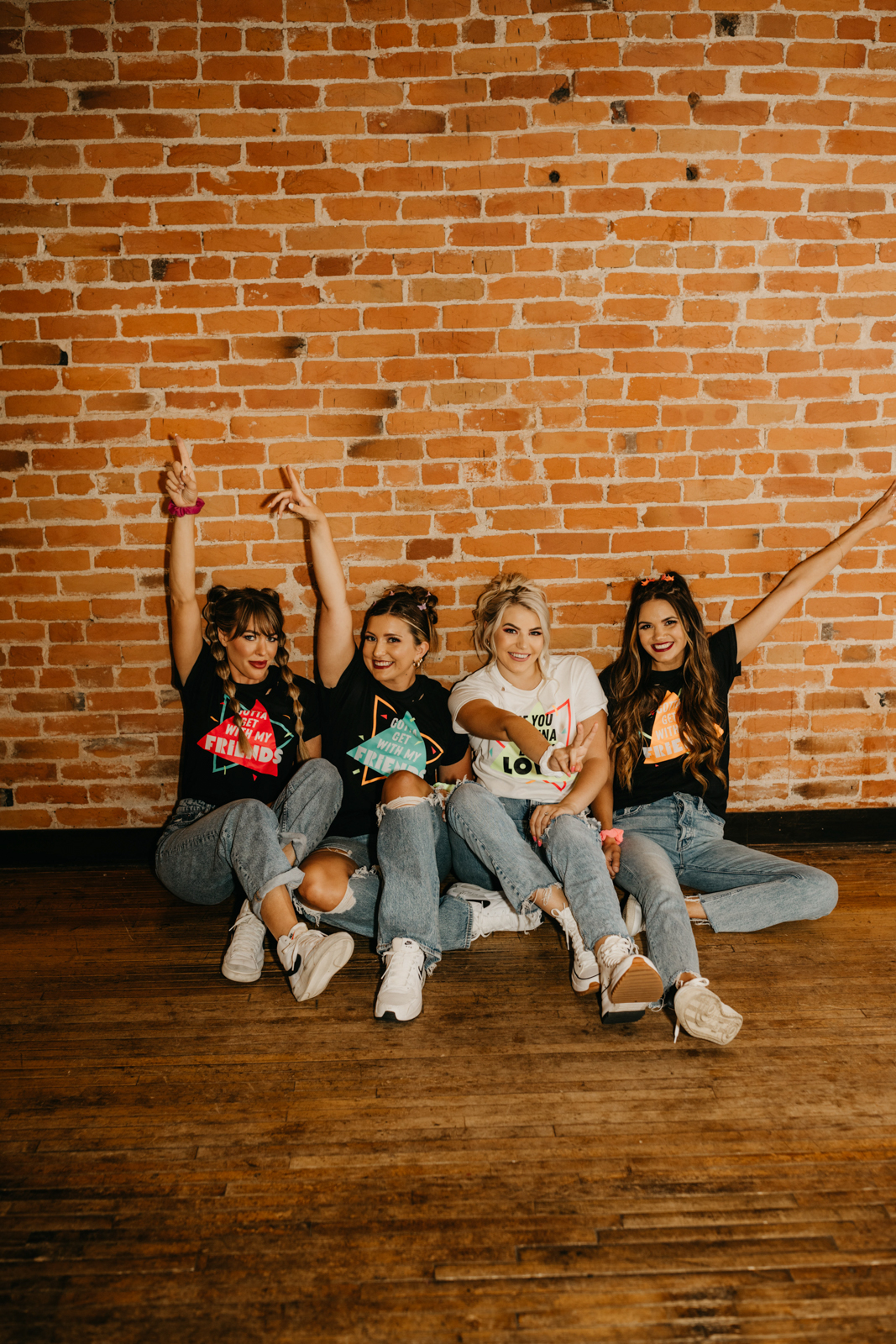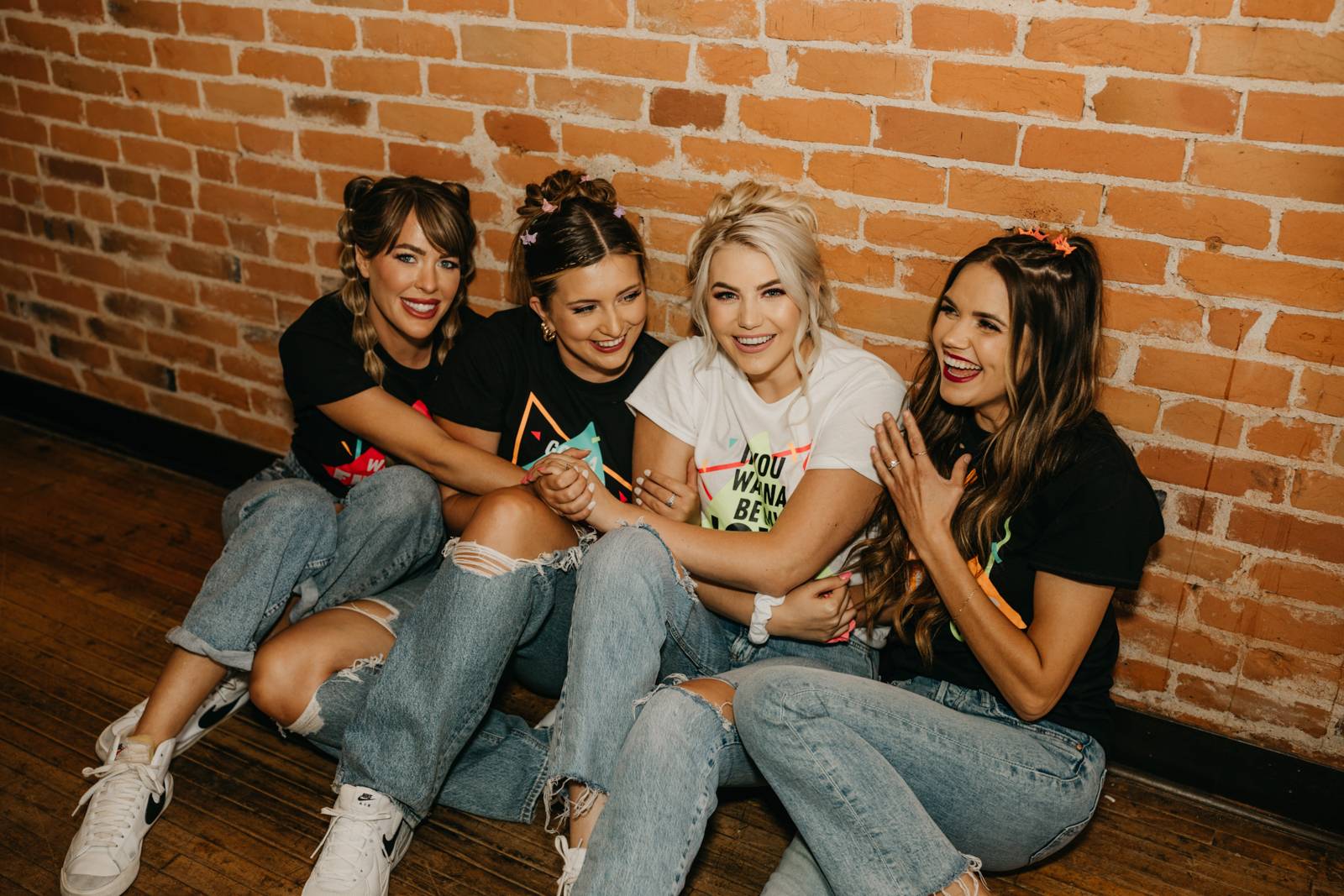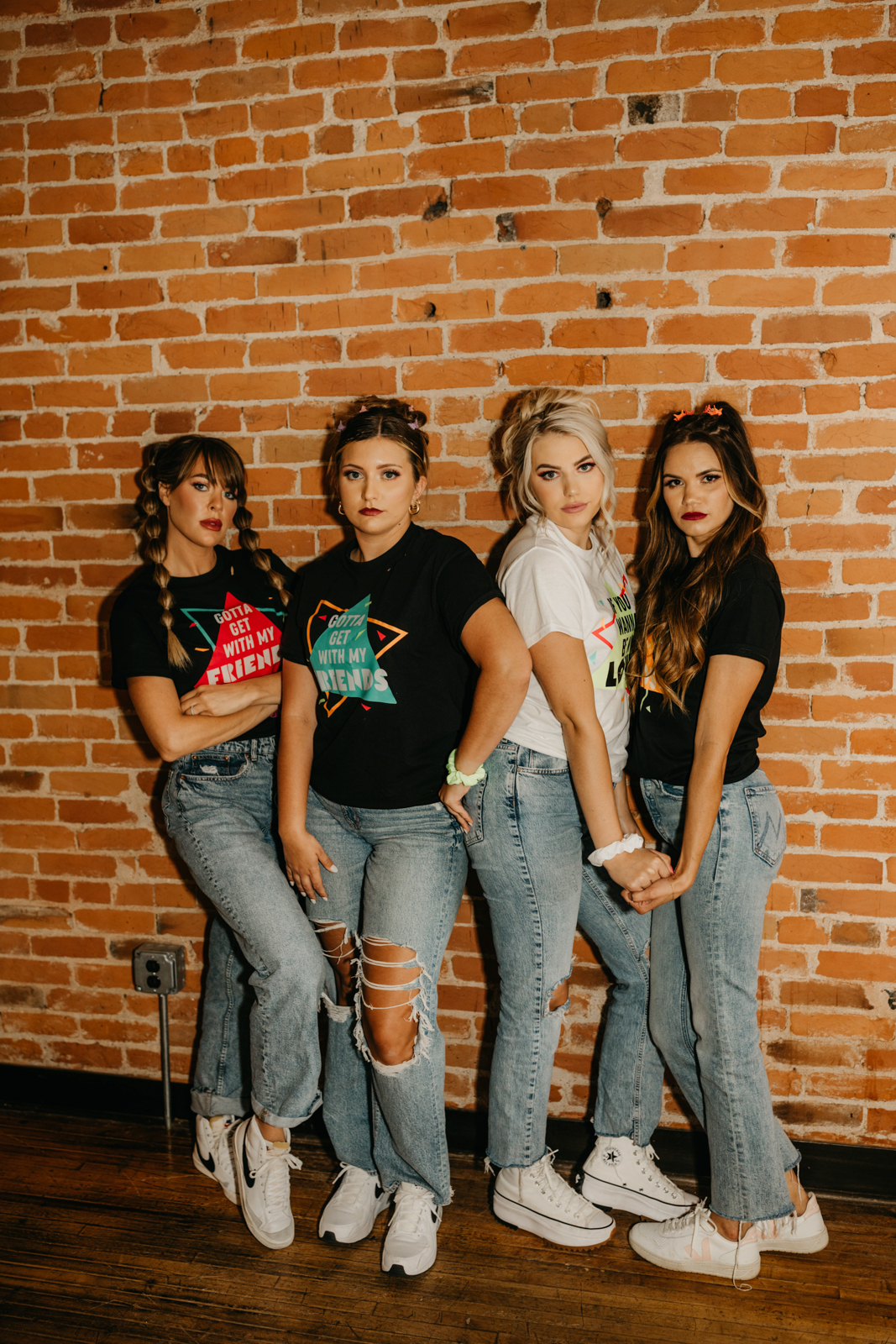 Connect with each of the talented participating wedding professionals by clicking on their names below. Happy wedding planning from the WedPlan team!