Dearest gentle reader, we invite you into a wedding design inspired by the enchanting universe of Bridgerton, where timeless romance and modern elegance collide. If you fancy an air of regal romance and sophistication on your special day, prepare to be swept off your feet.
A team of talented La Crosse, Wisconsin, area wedding vendors combined their talents at The Greenhouse at Bittersweet to create romantic and refined nuptials that we think Queen Charlotte herself would call, "Flawless, my dear."
With coordination, design, planning, rentals, and stationery by Orange Door Weddings, featuring Savannah Steiger Photography, Hoffland Films, Meringue Bakery & Cafe, Charlotte's Bridal & Formal Wear, Hair Dressed by Kristyn, Studio A Artistry, 4 Sisters Events, Nuage Designs, BBJ La Tavola, and Whimsical Design & Decor, make haste to enjoy every opulent and enchanting detail below!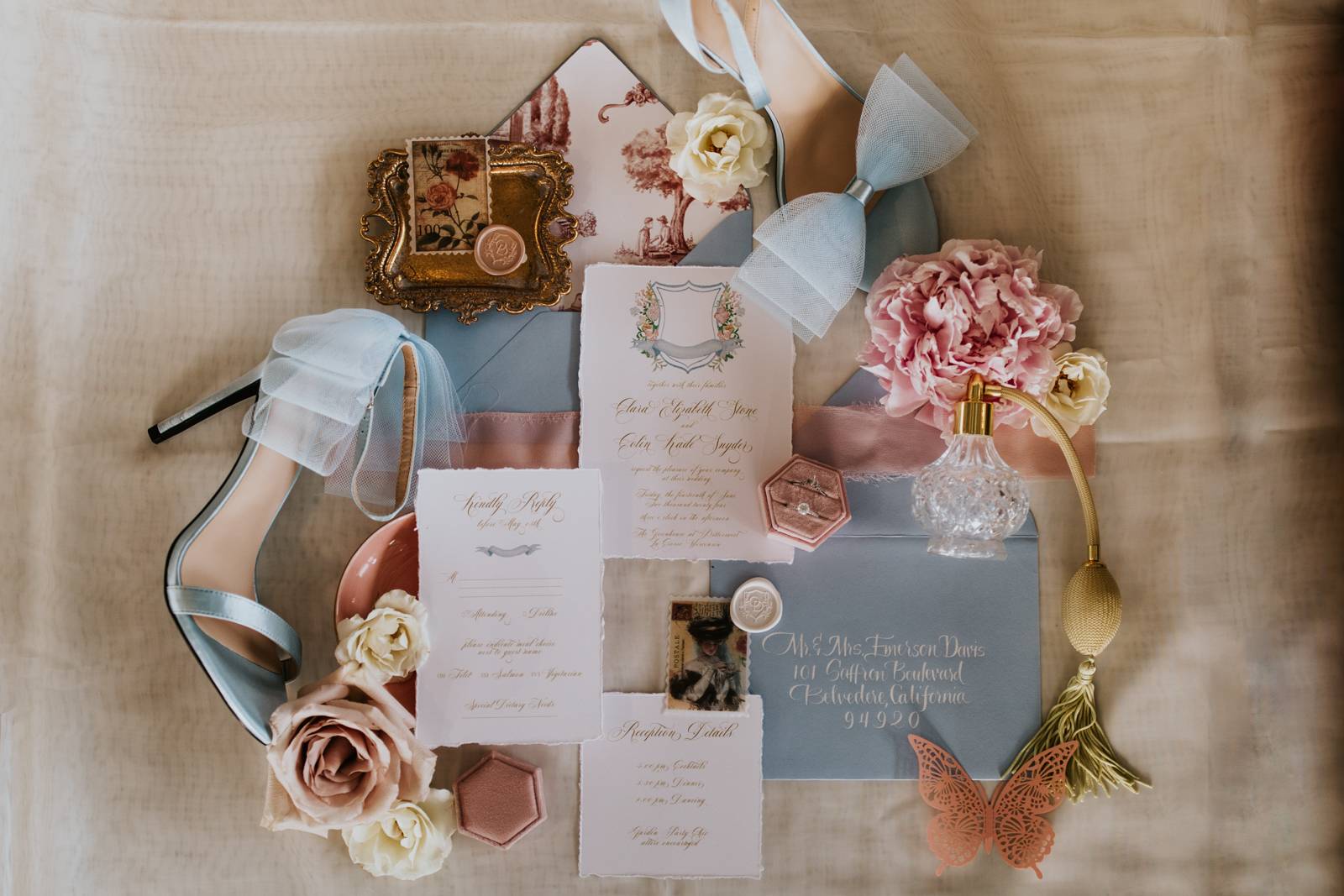 Orange Door Weddings showcased their expertise by seamlessly coordinating, designing, and planning this Bridgerton-inspired affair. Their mastery of detail was evident in every aspect of the day, from their carefully chosen rental selections to the elegant invitation suite and stationery that hinted at an era gone by. They ensured that all elements came together flawlessly, bringing to life the Regencycore vision with a modern twist.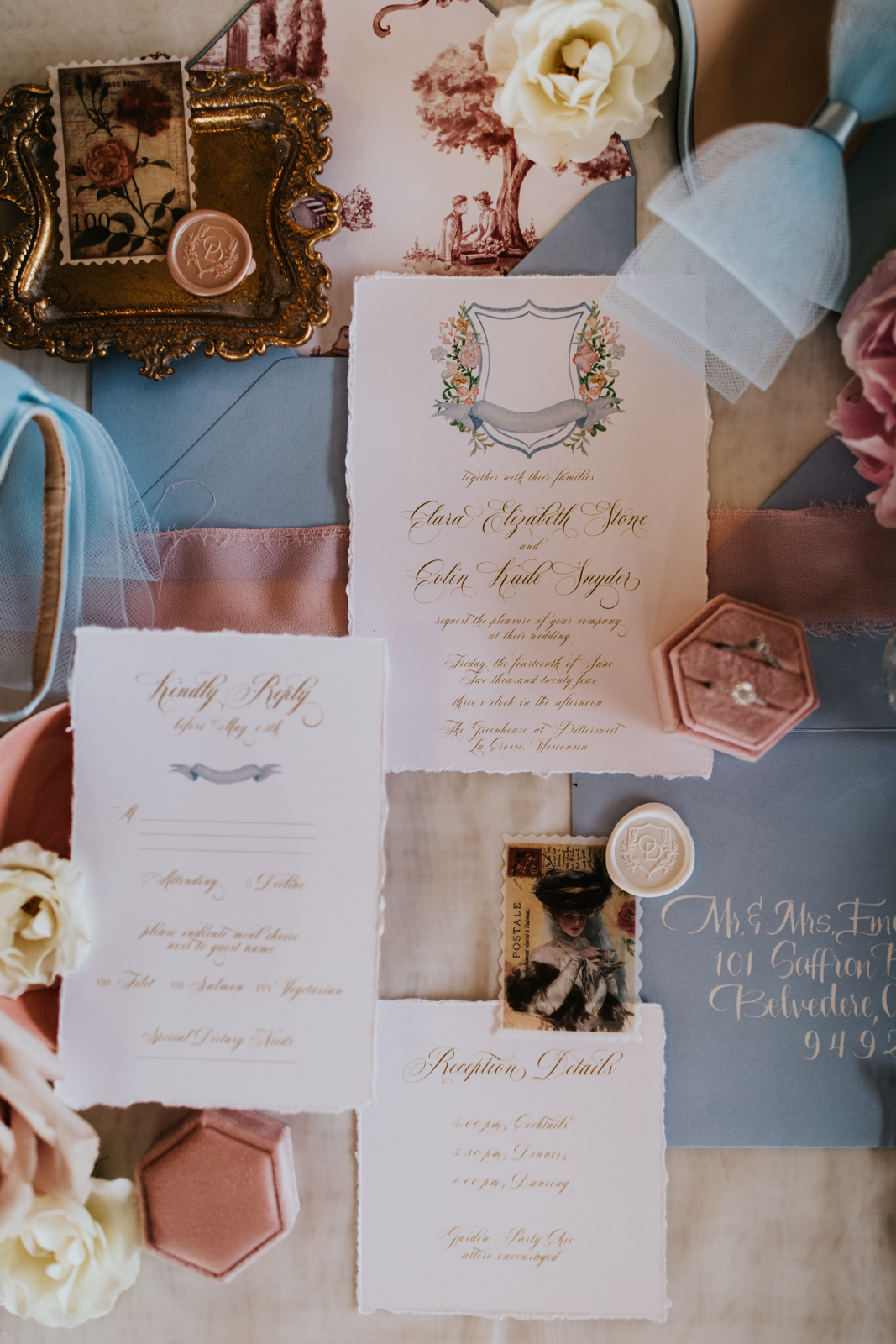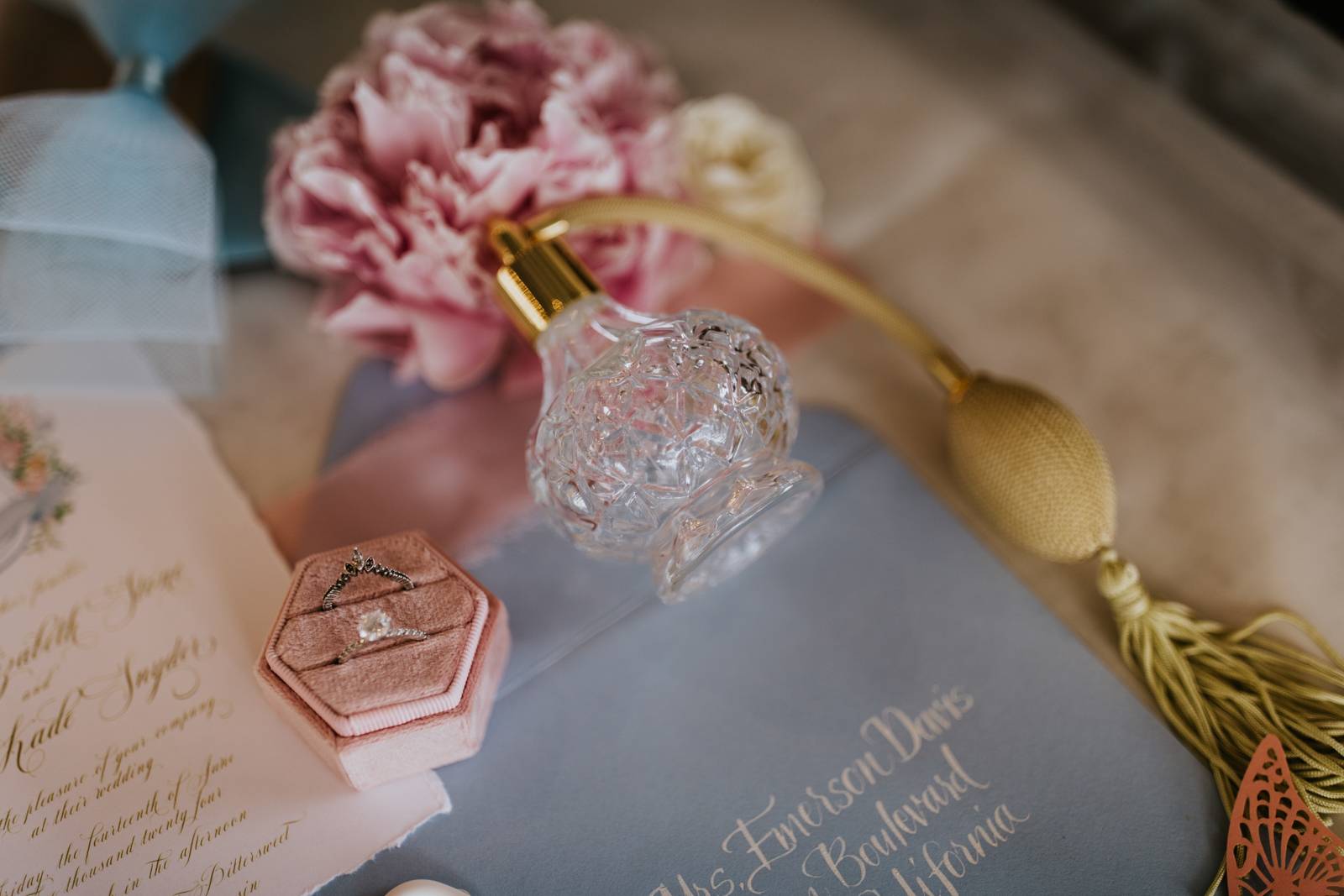 What better backdrop than The Greenhouse at Bittersweet for an elegant, floral-filled celebration? The historic property offers a bright, blank canvas space and grounds with stunning views and a tranquil atmosphere.
Bittersweet Flower Market works exclusively with the gorgeous venue to provide their floral expertise. Lush greenery and artfully arranged fragrant blooms in pink, blue, and white hues enveloped the space, creating a swoon-worthy scene.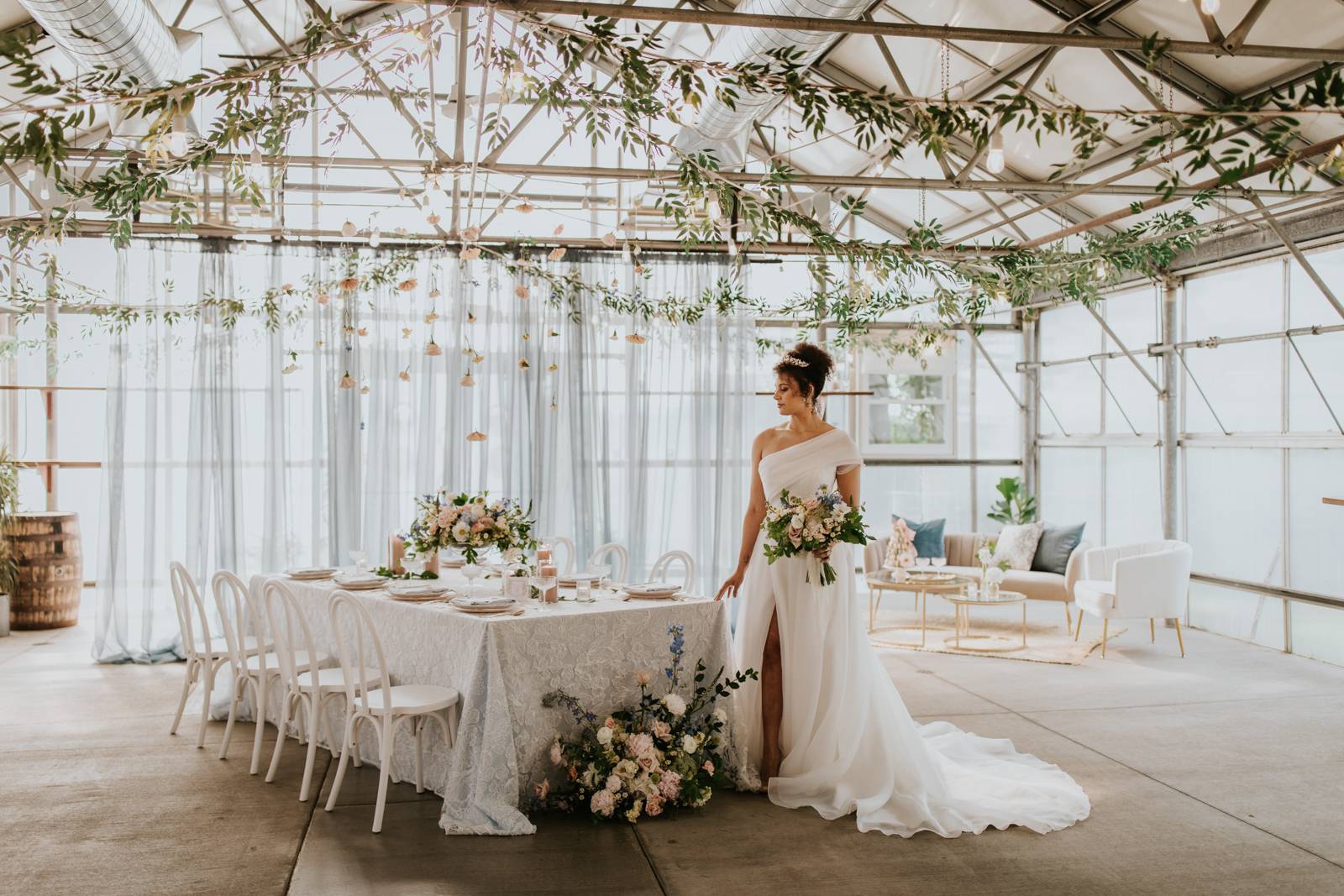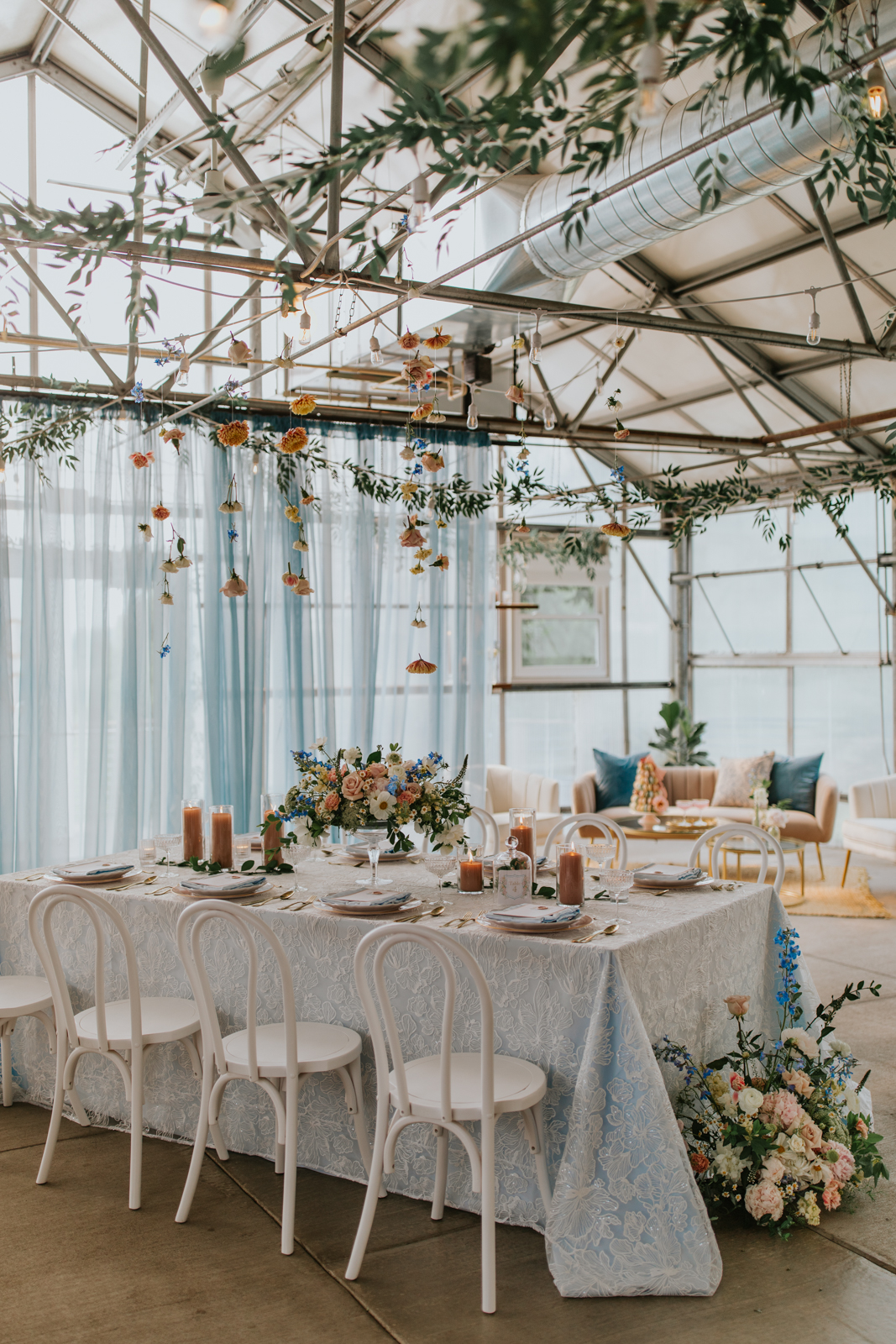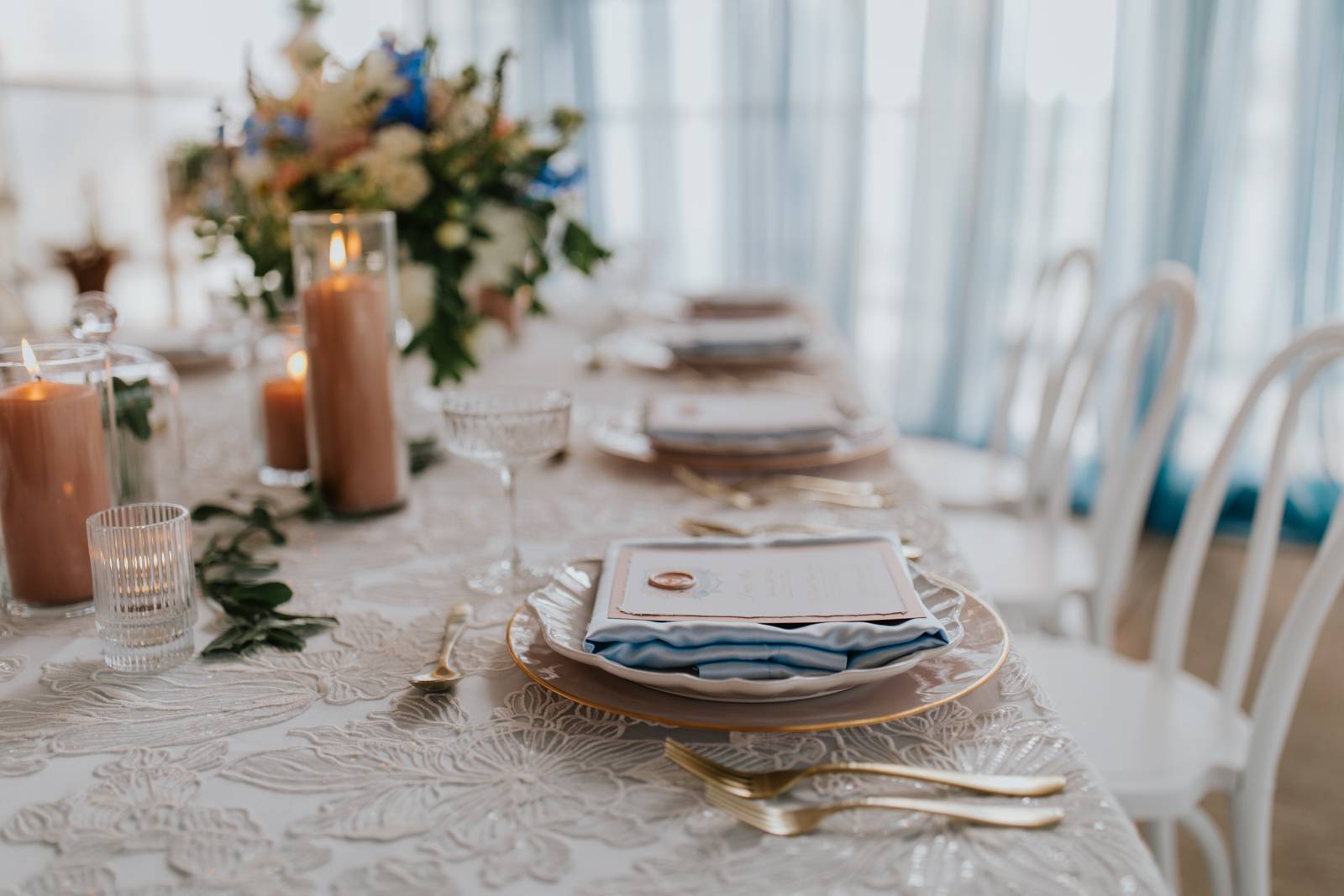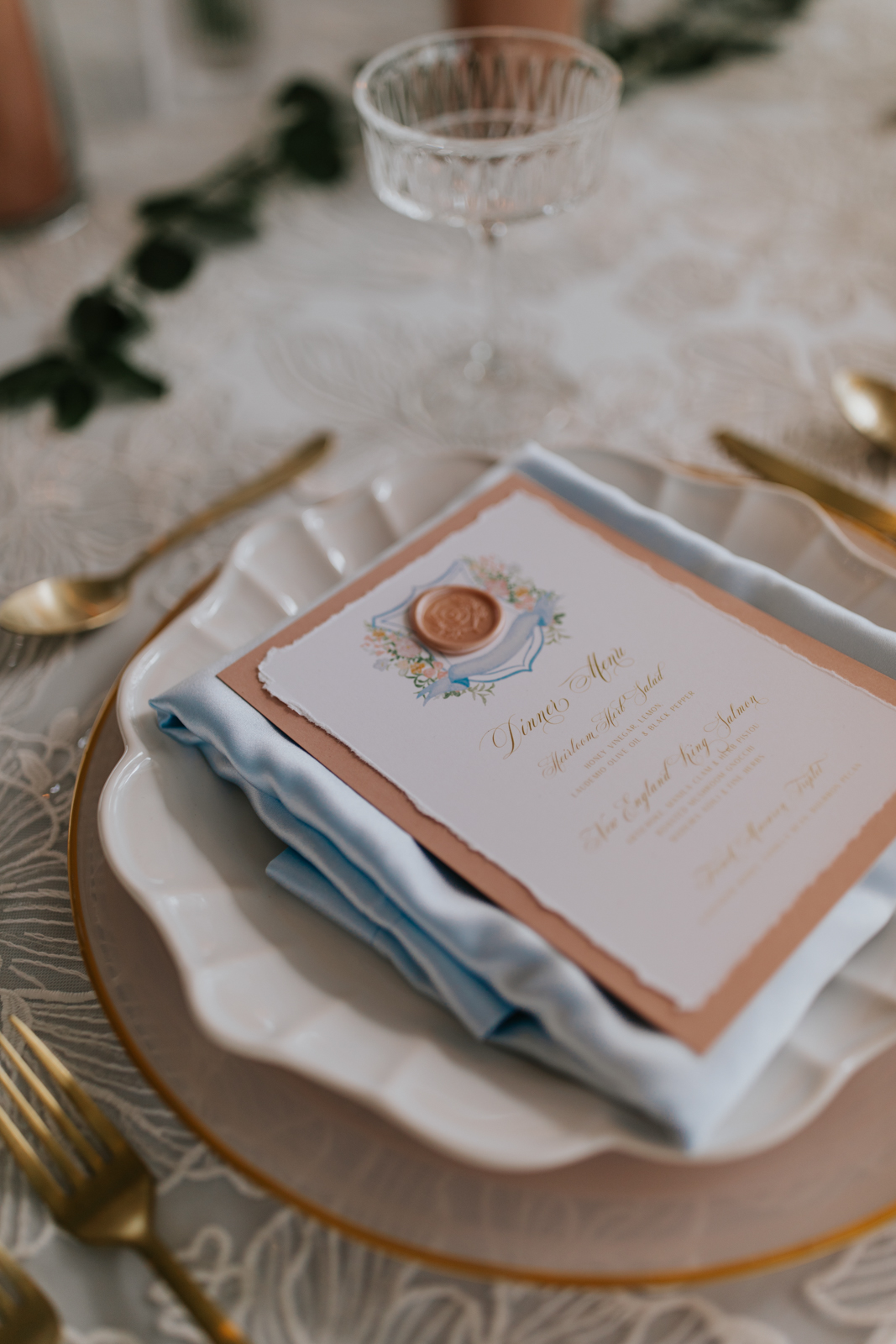 A meticulously curated tablescape in the spirit of Regencycore elegance, features brushed gold flatware from 4 Sisters Events, opulent gold-rimmed chargers from BBJ La Tavola, and linens by Nuage Designs that add a touch of enchantment to the display. Their delicate satin napkins and sparkling White Floralia overlay layered atop their Powder Blue Satin underlay exquisitely lay an ethereal-feeling foundation for a table design that marries the grace of the Regency era style with sophisticated modern touches.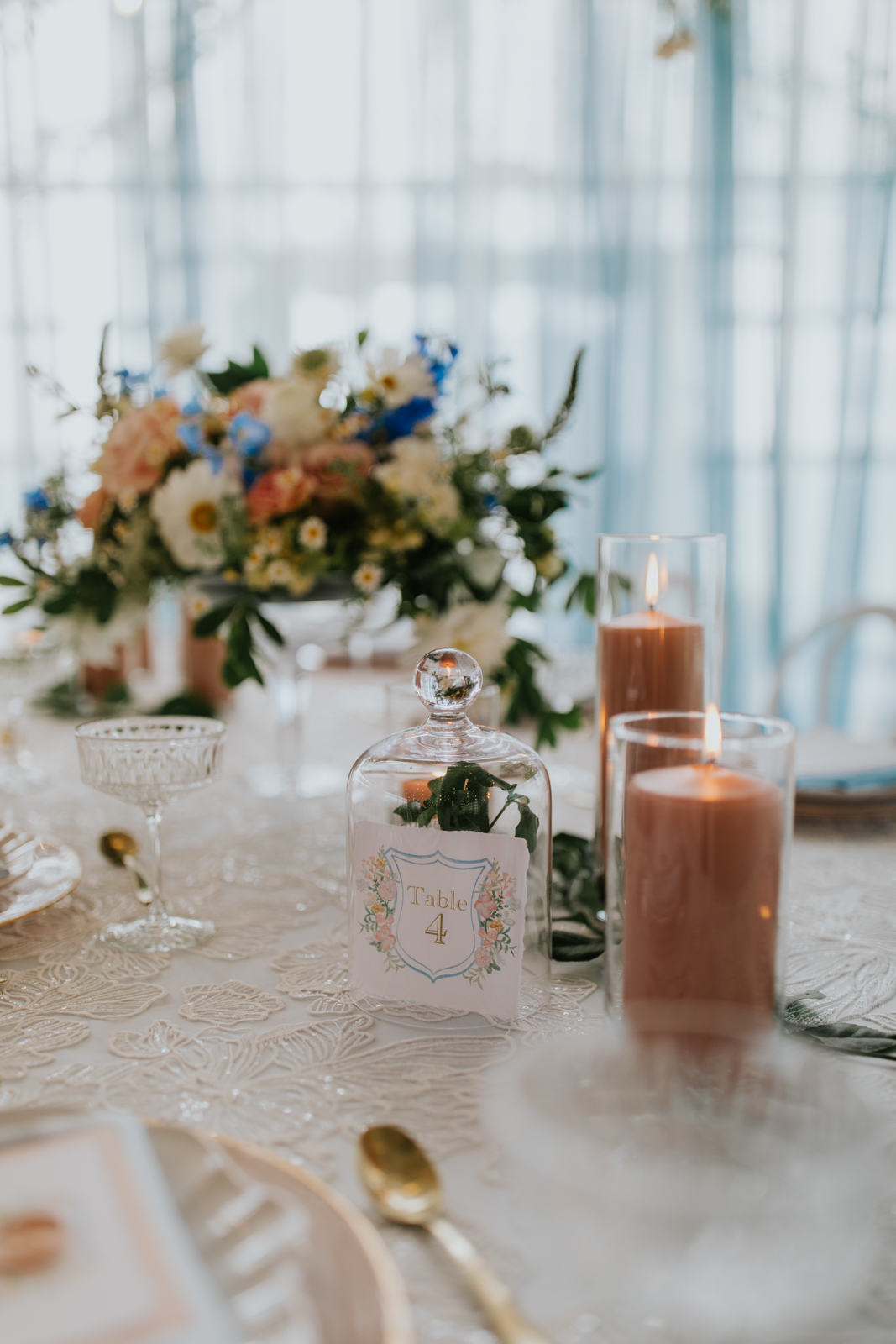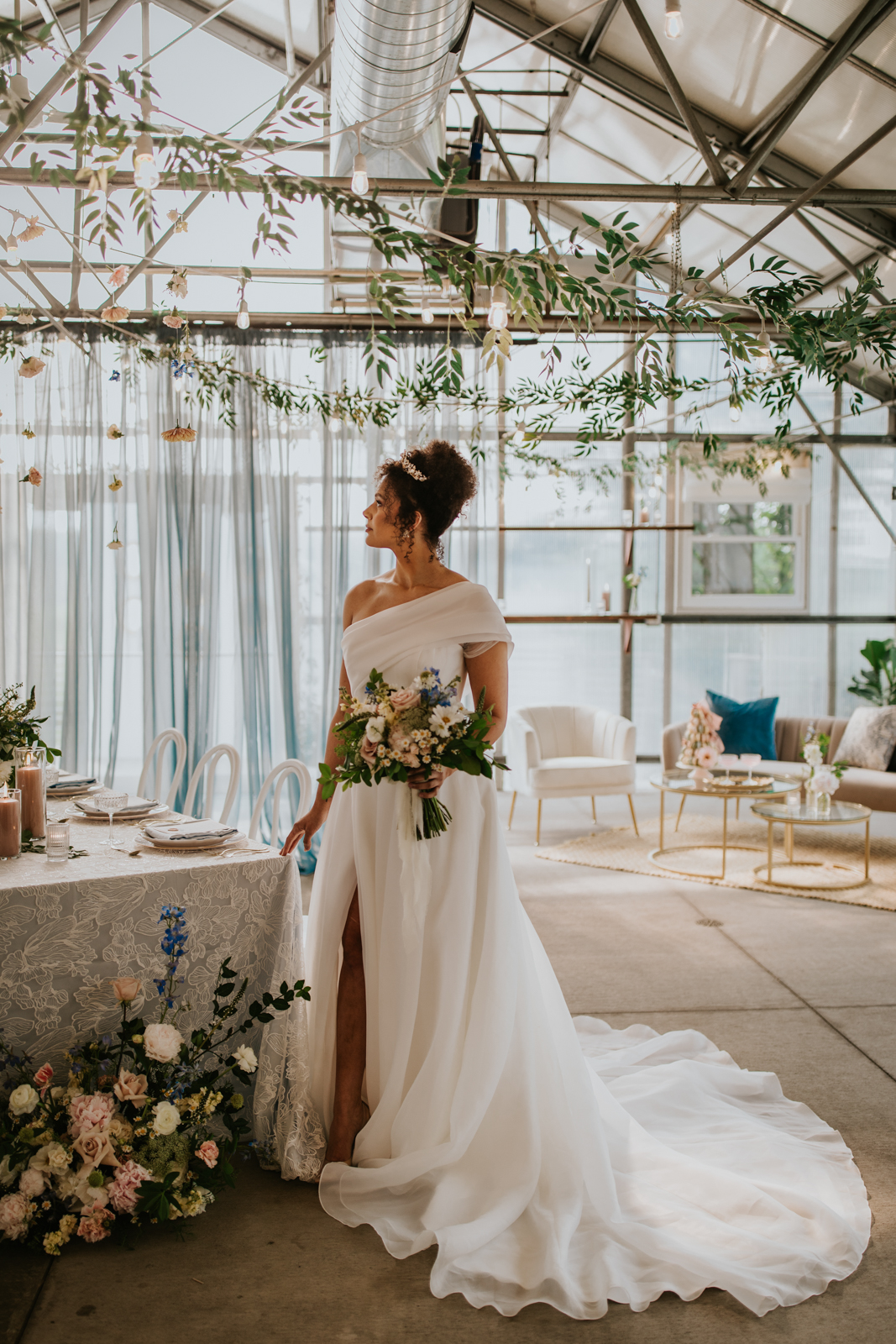 Charlotte's Bridal & Formal Wear chose a captivating modern twist on the Bridgerton aesthetic. With a keen eye for blending contemporary fashion with timeless elegance, they seamlessly bridged the gap between eras. Their expert team hand-selected gowns that perfectly balanced tradition and modern flair.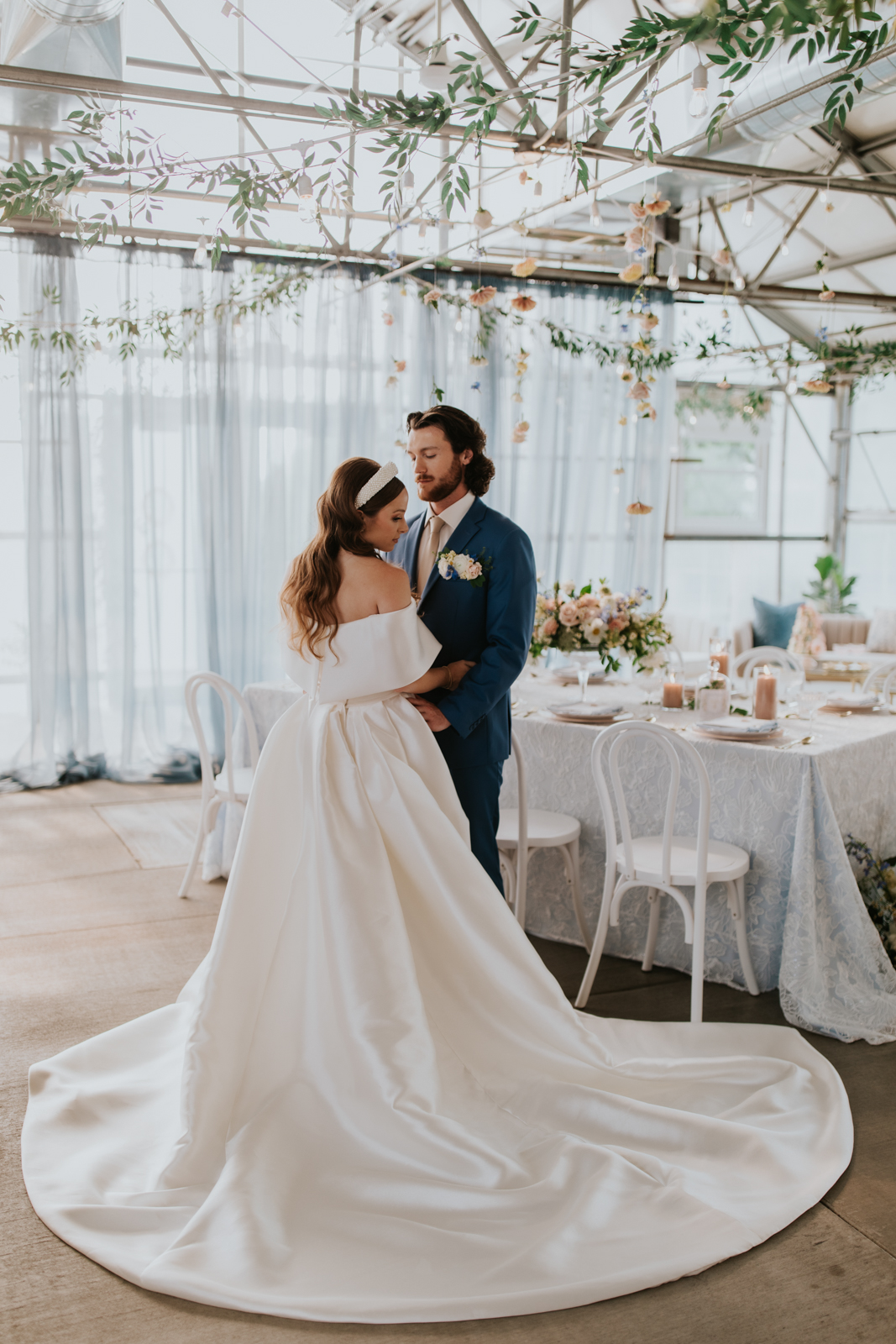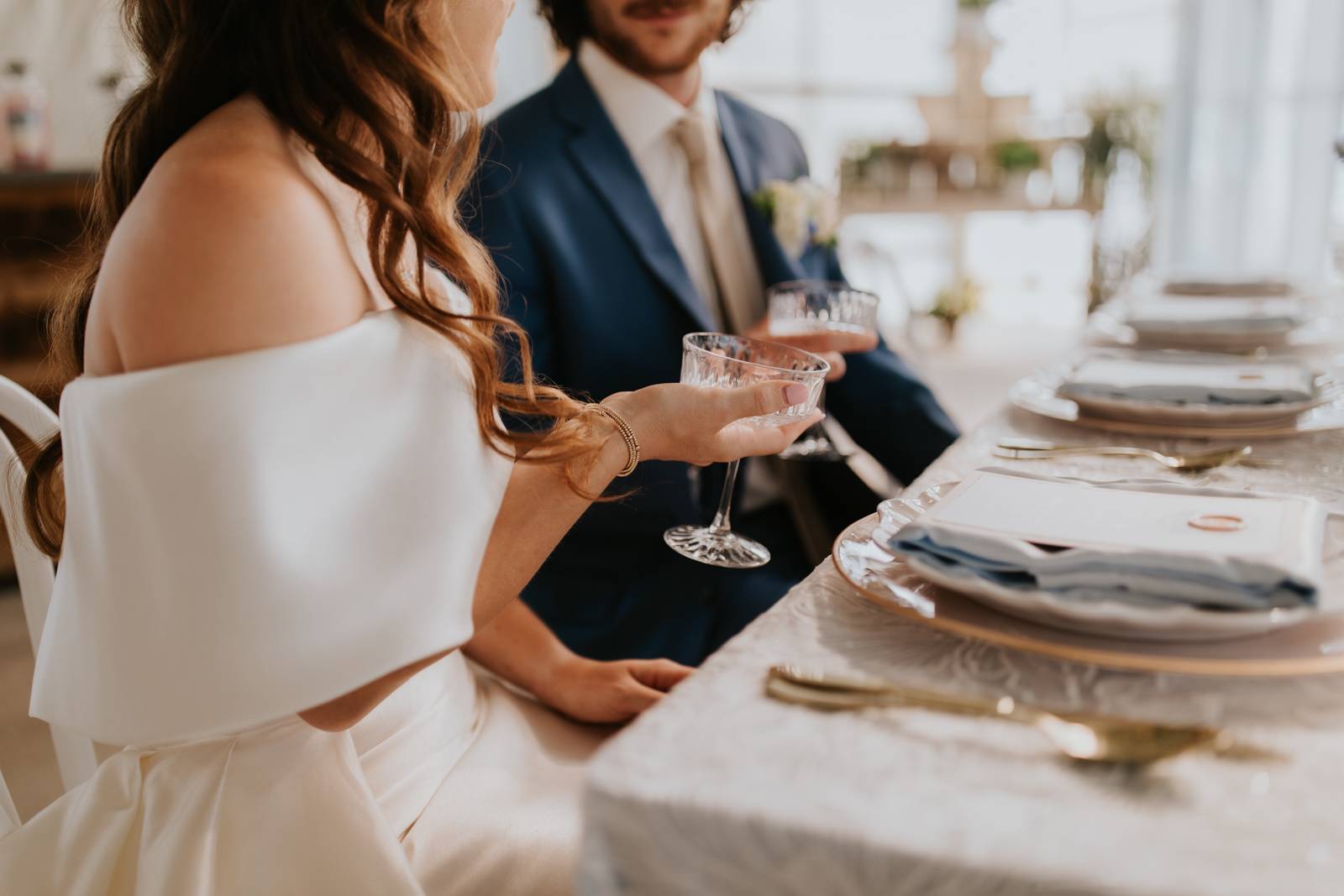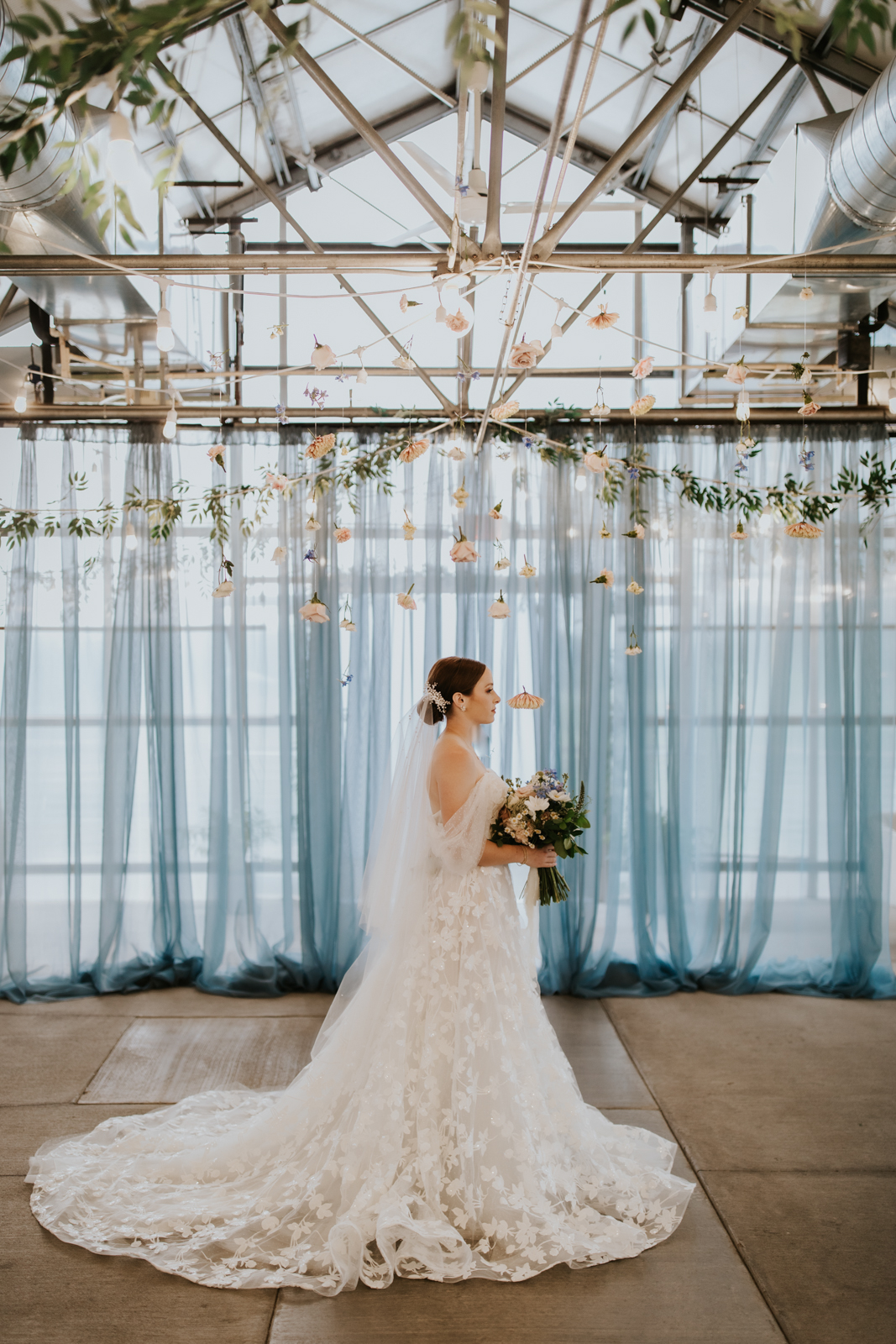 Savannah Steiger Photography brought her moody and dramatic style to capture the Bridgerton-inspired magic with a keen eye for detail and a talent for freezing moments in time. She not only documented the day, she breathed life into the elegance and romance that characterized the entire event.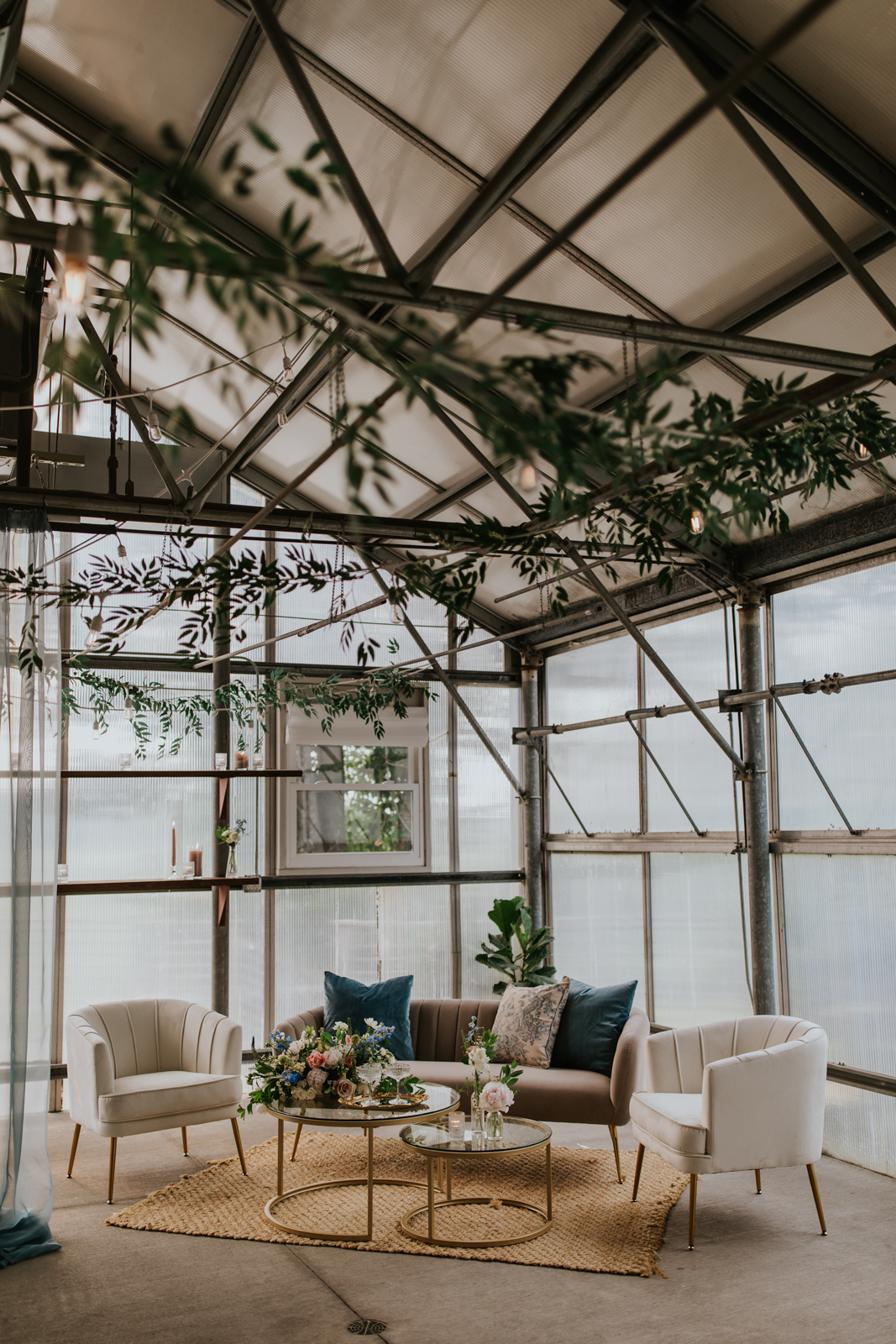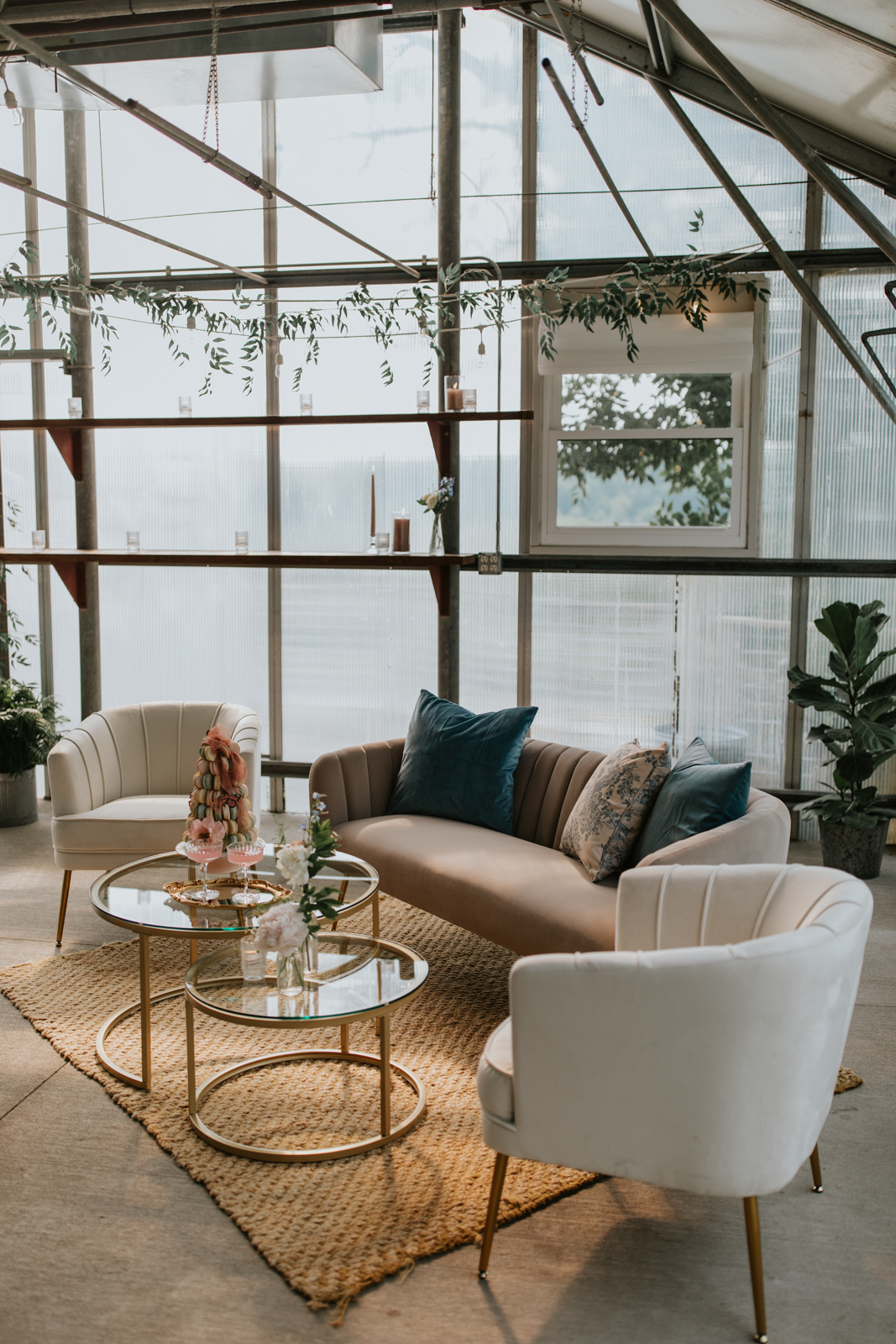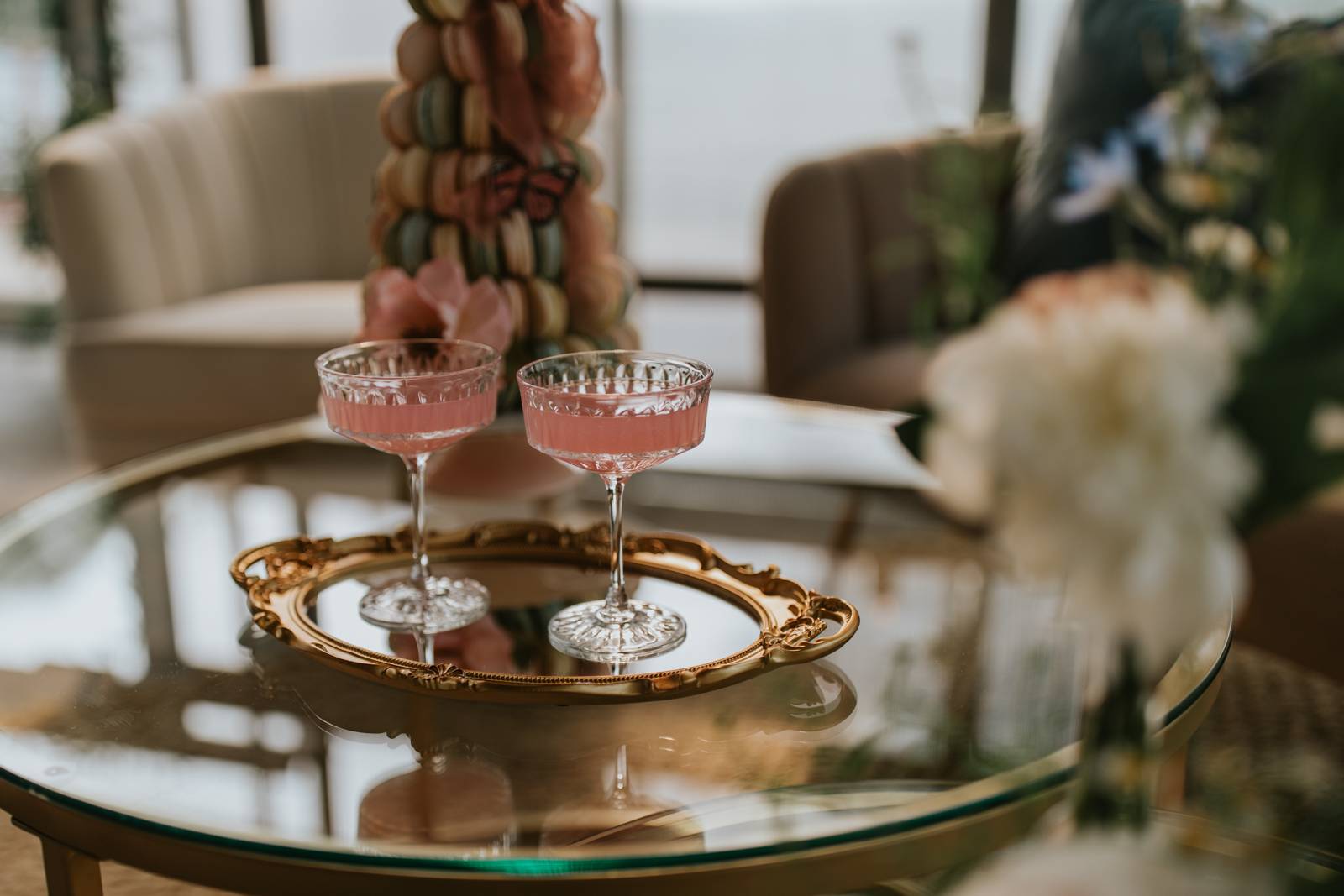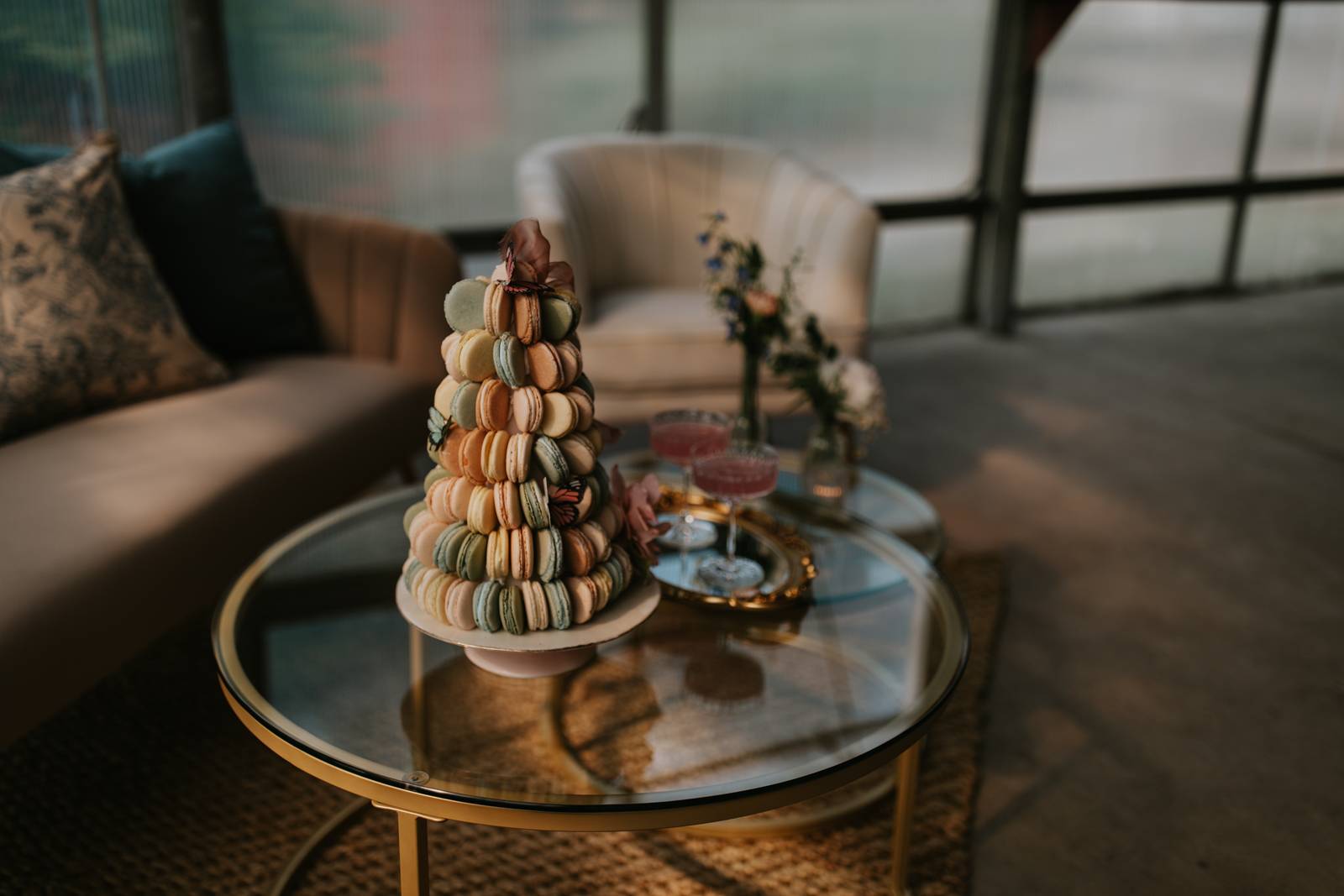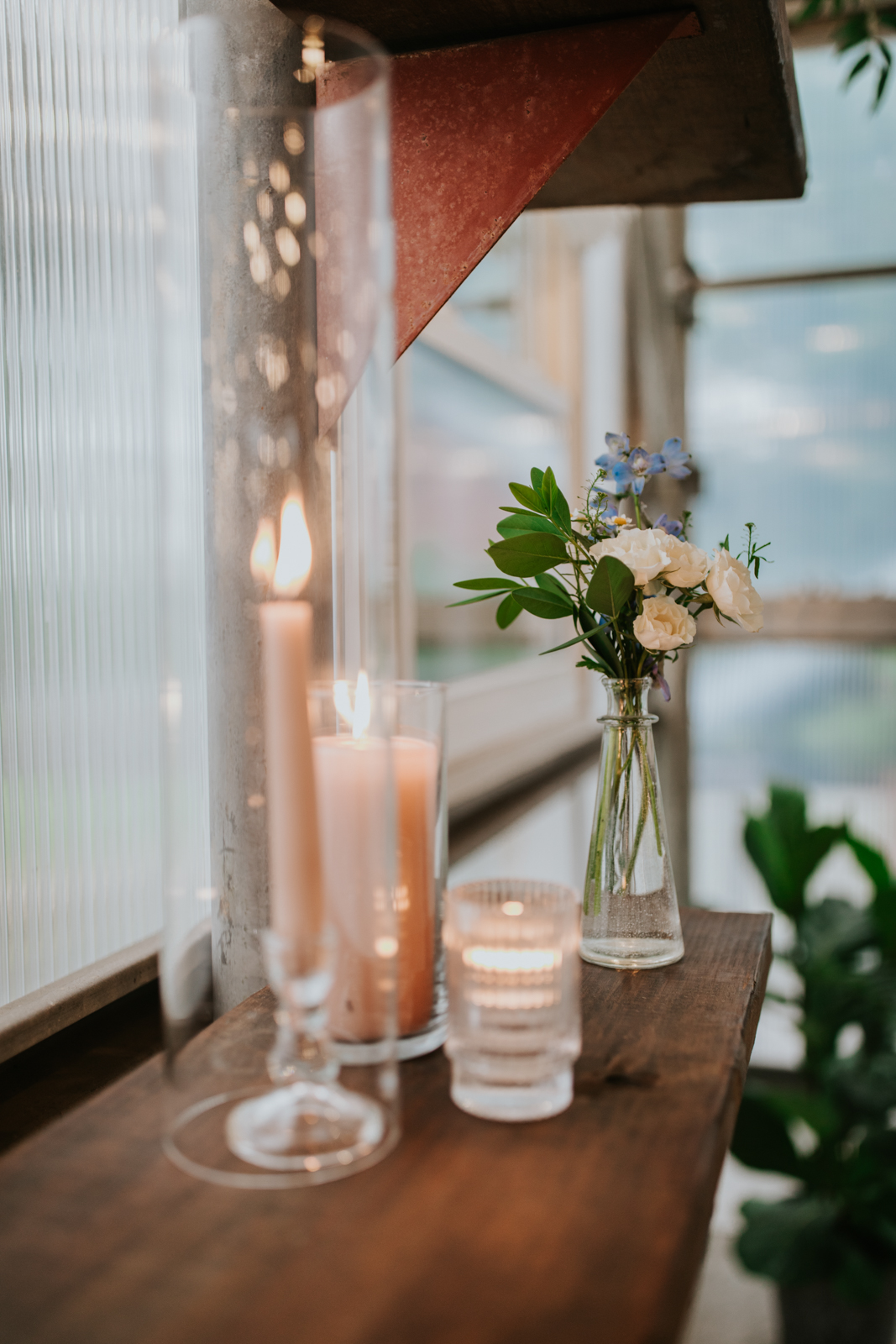 To pair vintage charm with modern readability, a showstopping escort card wall from Orange Door Weddings featured skillful lettering by Whimsical Design & Decor. Their thoughtful choice of fonts paid homage to the mirrors' classic appeal while ensuring clear and simple navigation for guests.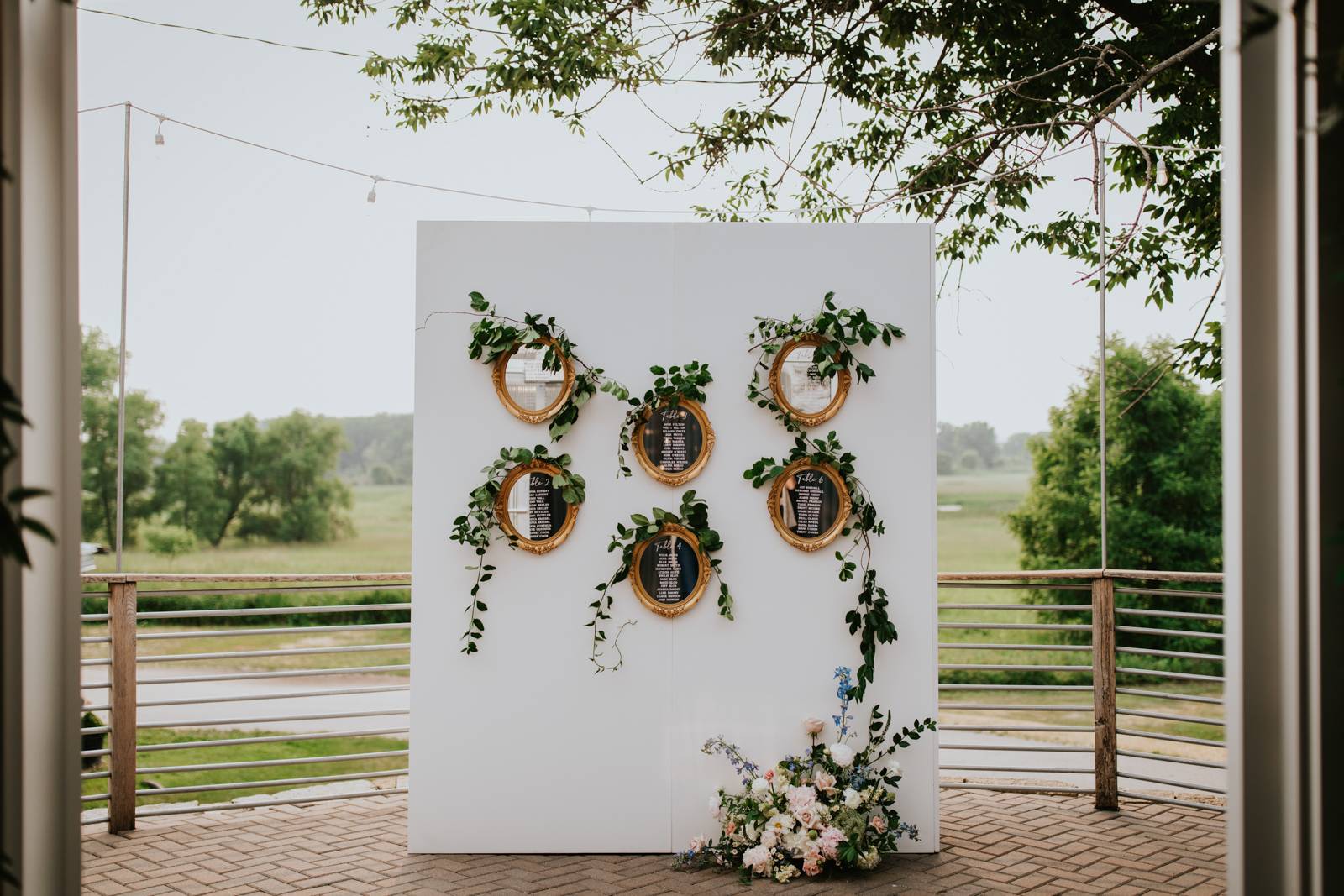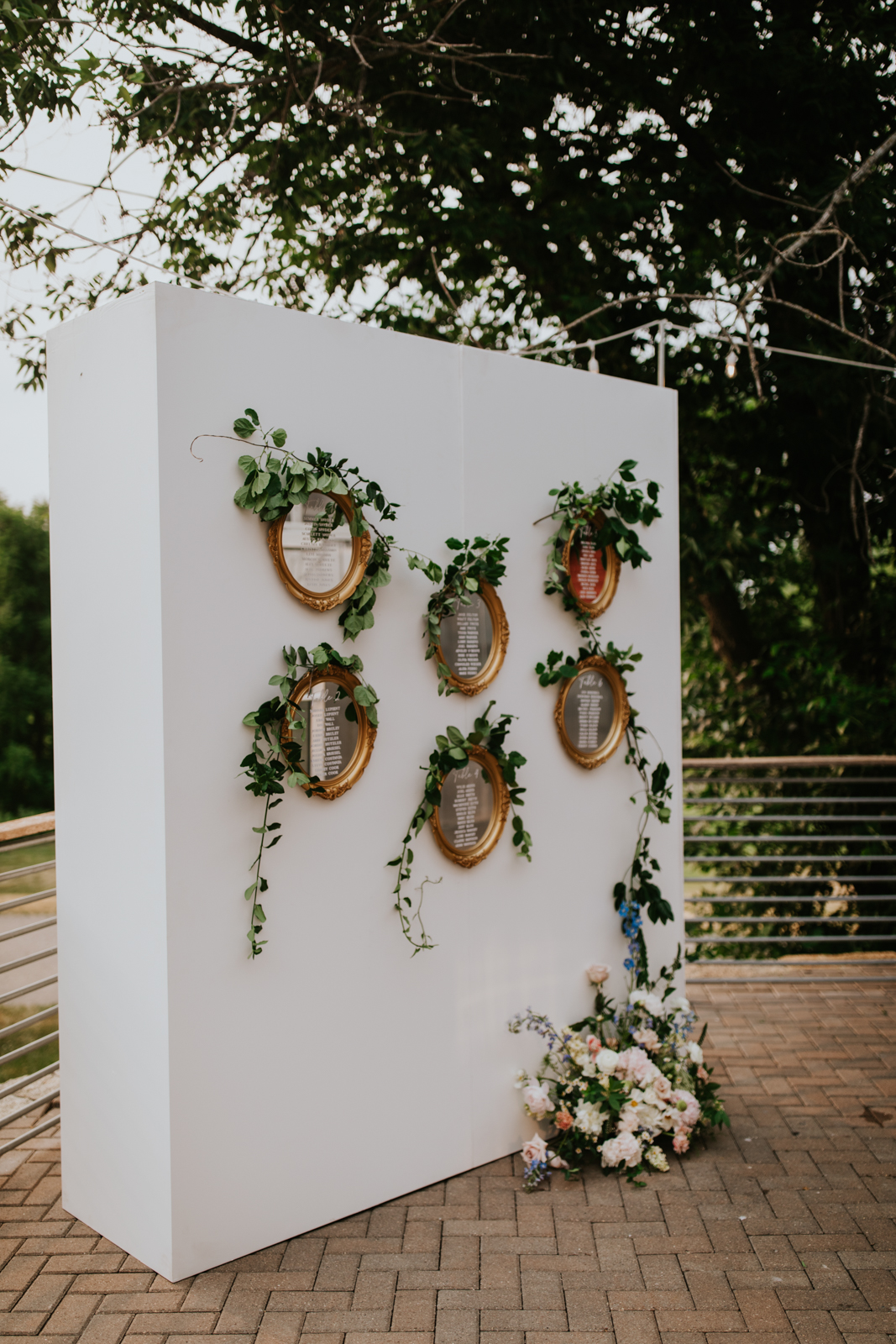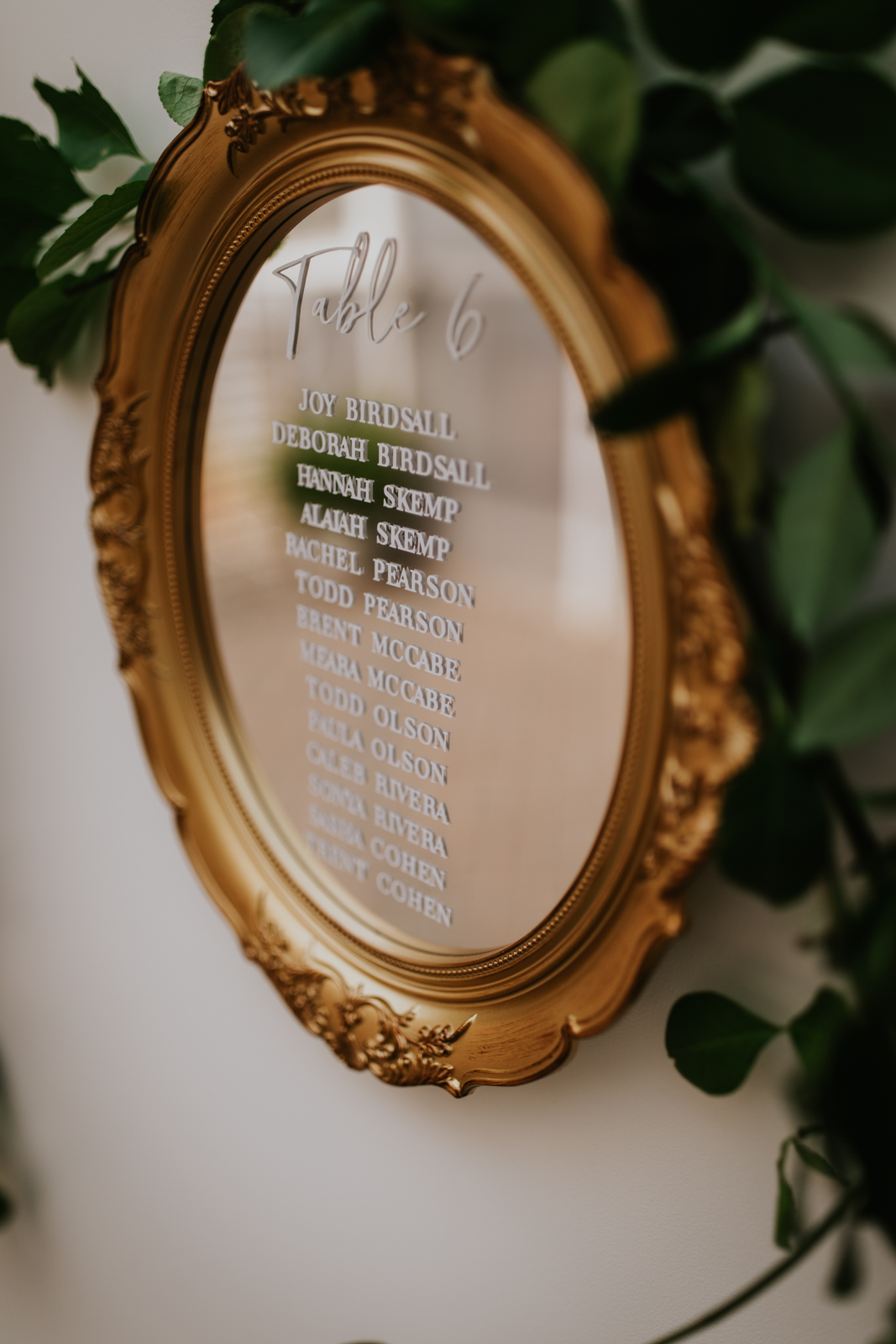 A masterful, elegant blue cake from Meringue Bakery & Cafe was a focal point for the day! The imagery was reminiscent of the intricate patterns and details of the Bridgerton era, and could have leaped straight off the pages of one of the novels!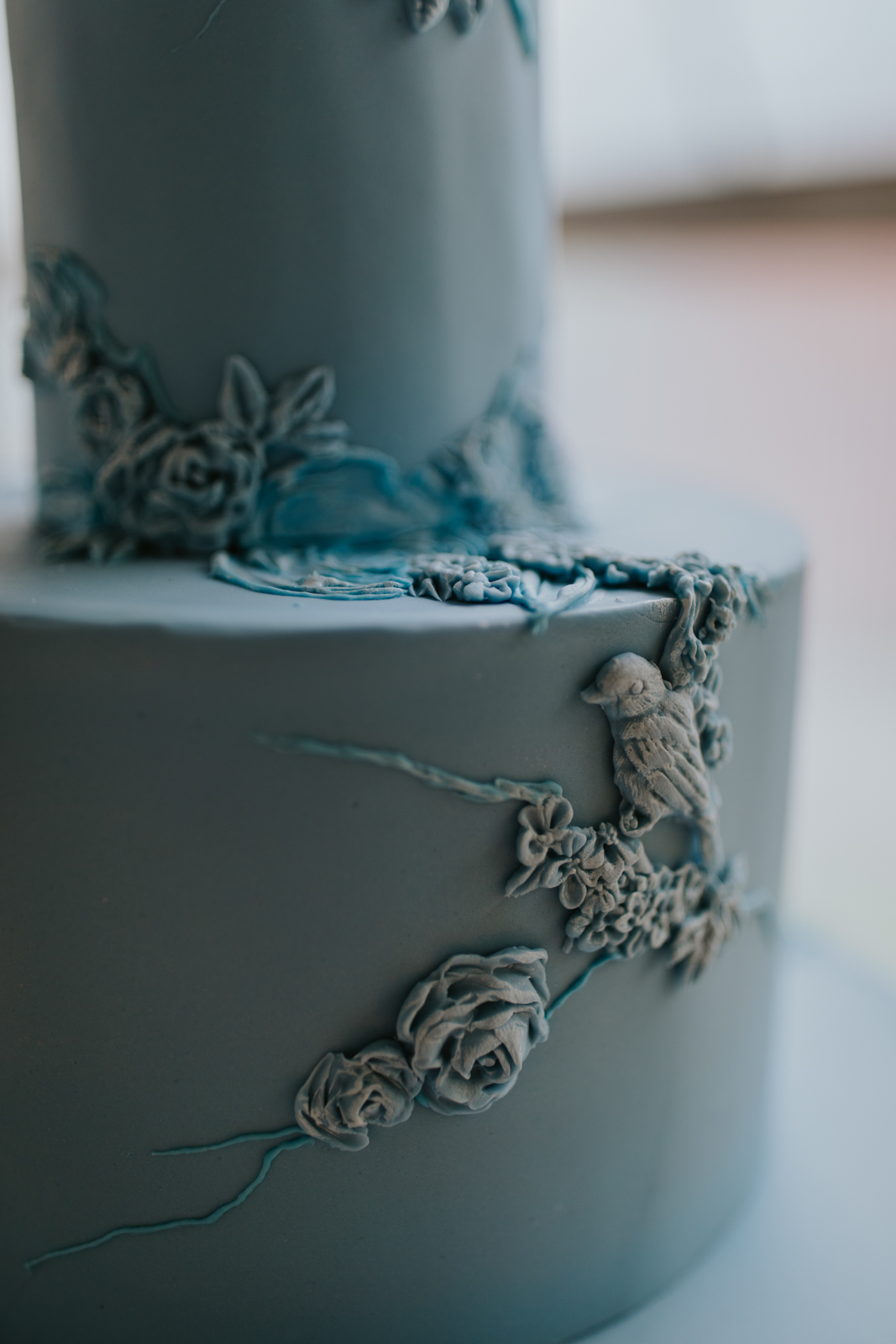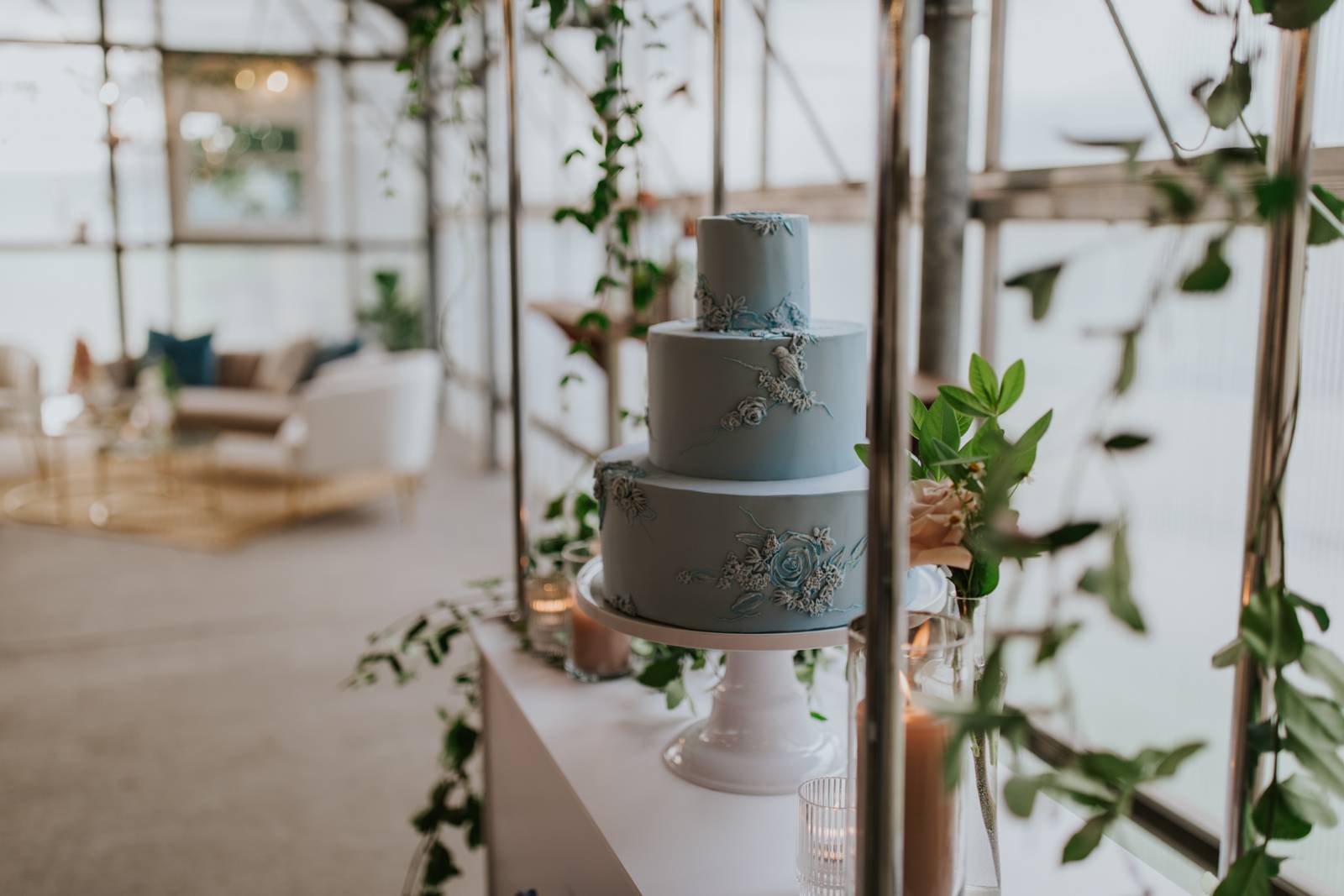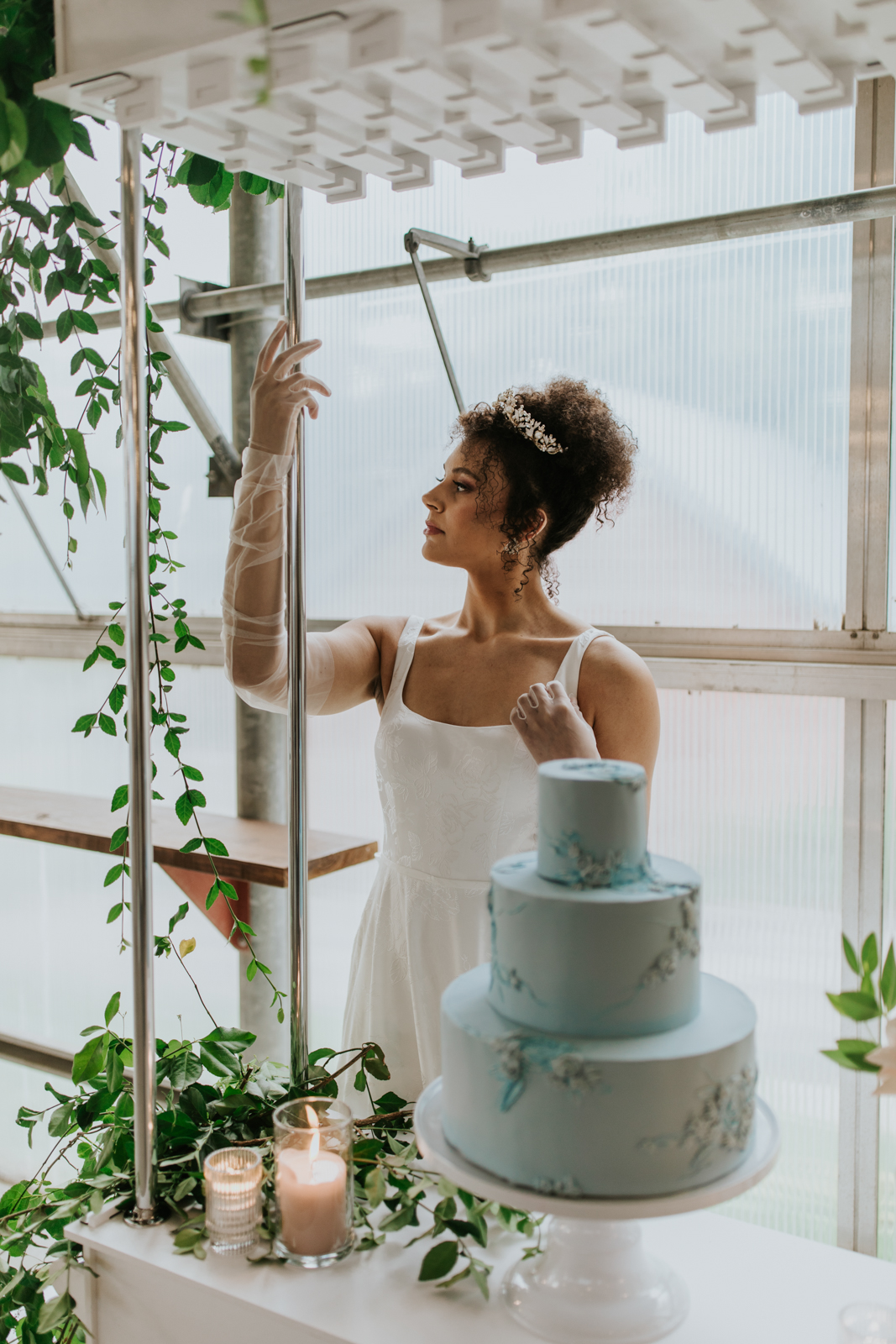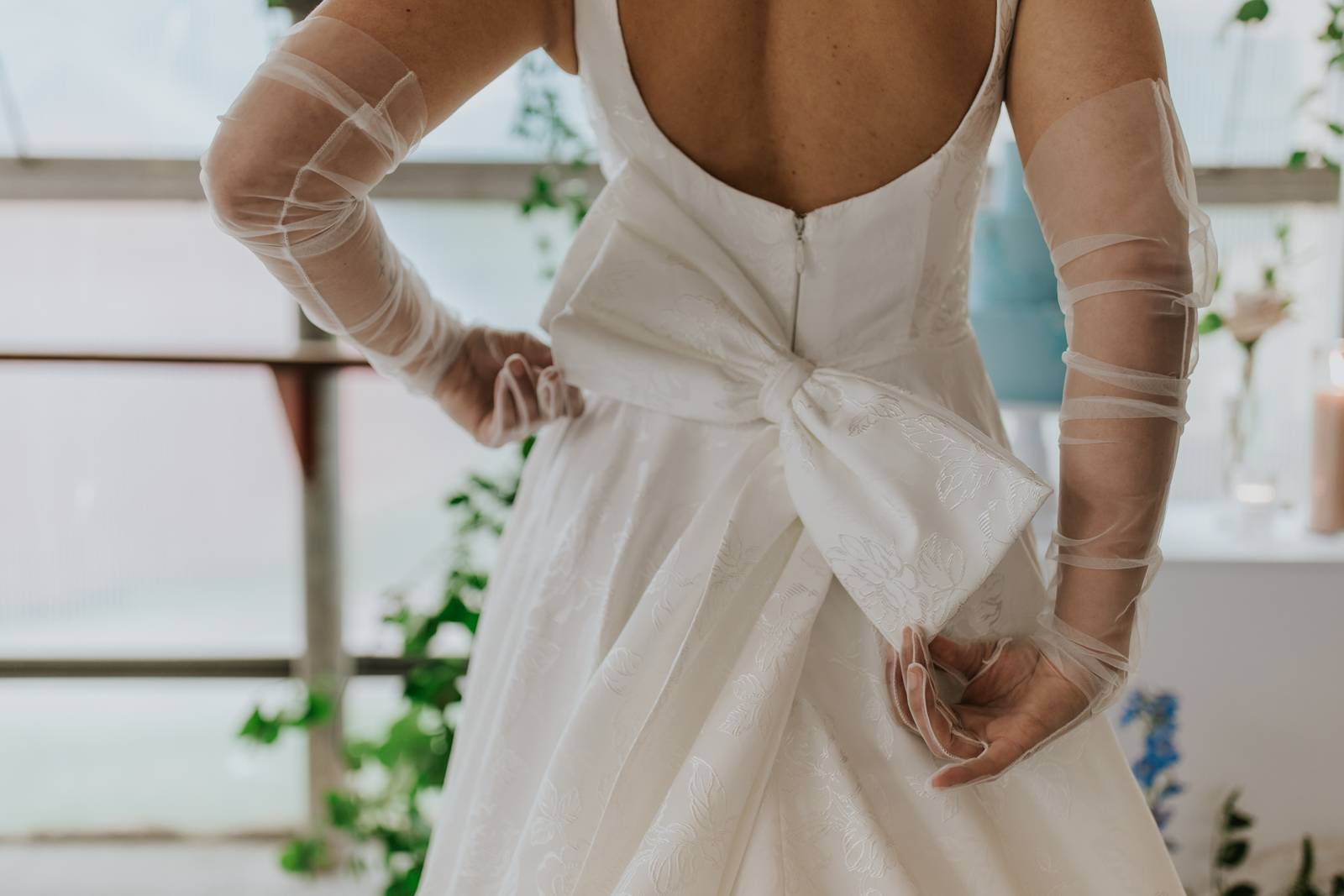 Hair Dressed by Kristyn skillfully created effortlessly tousled updos and soft waves that complemented the whimsical feel of the celebration. Studio A Artistry balanced bold and natural with elegant makeup that enhanced each bride's unique features. Together, these beauty experts harmonized tradition and modernity.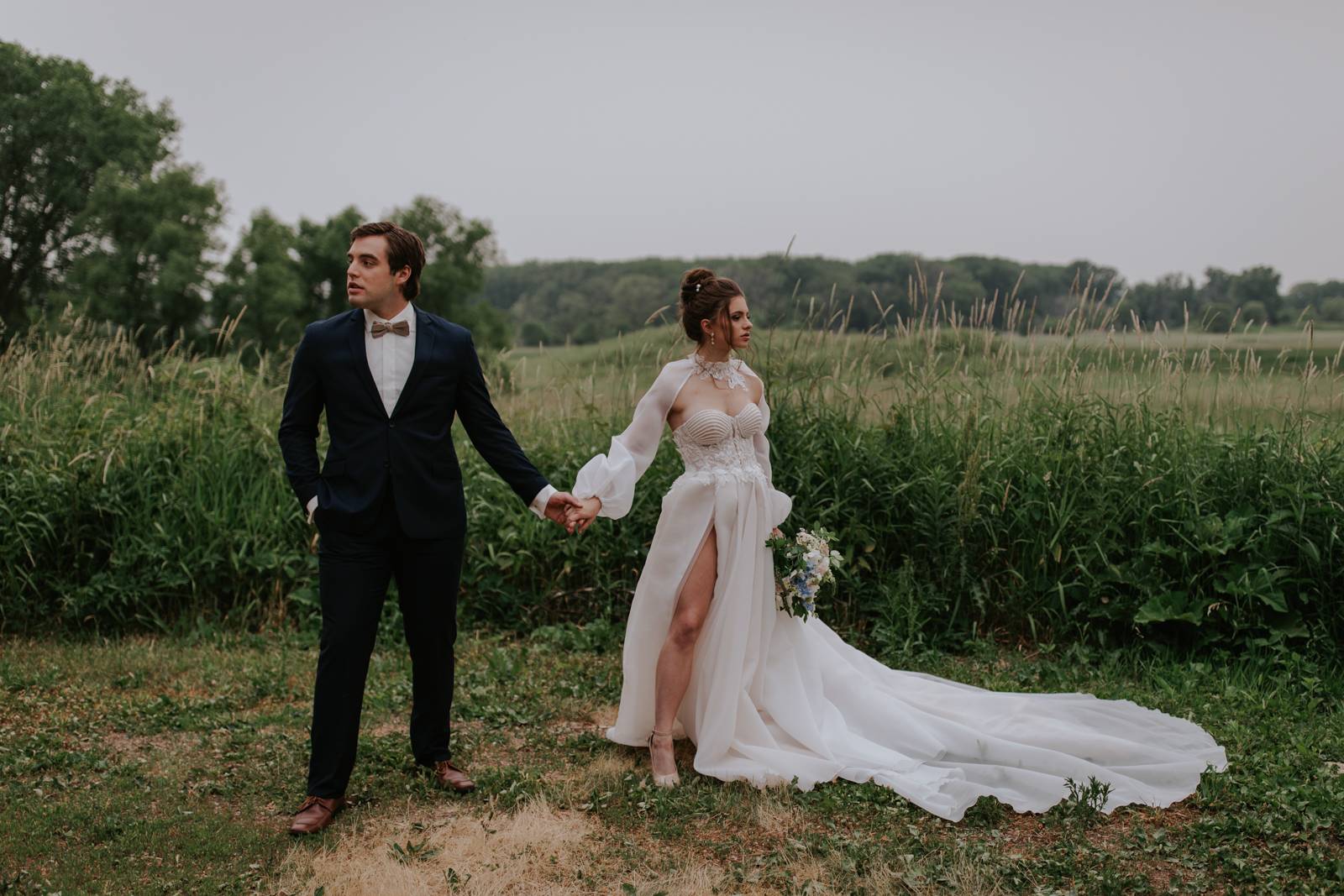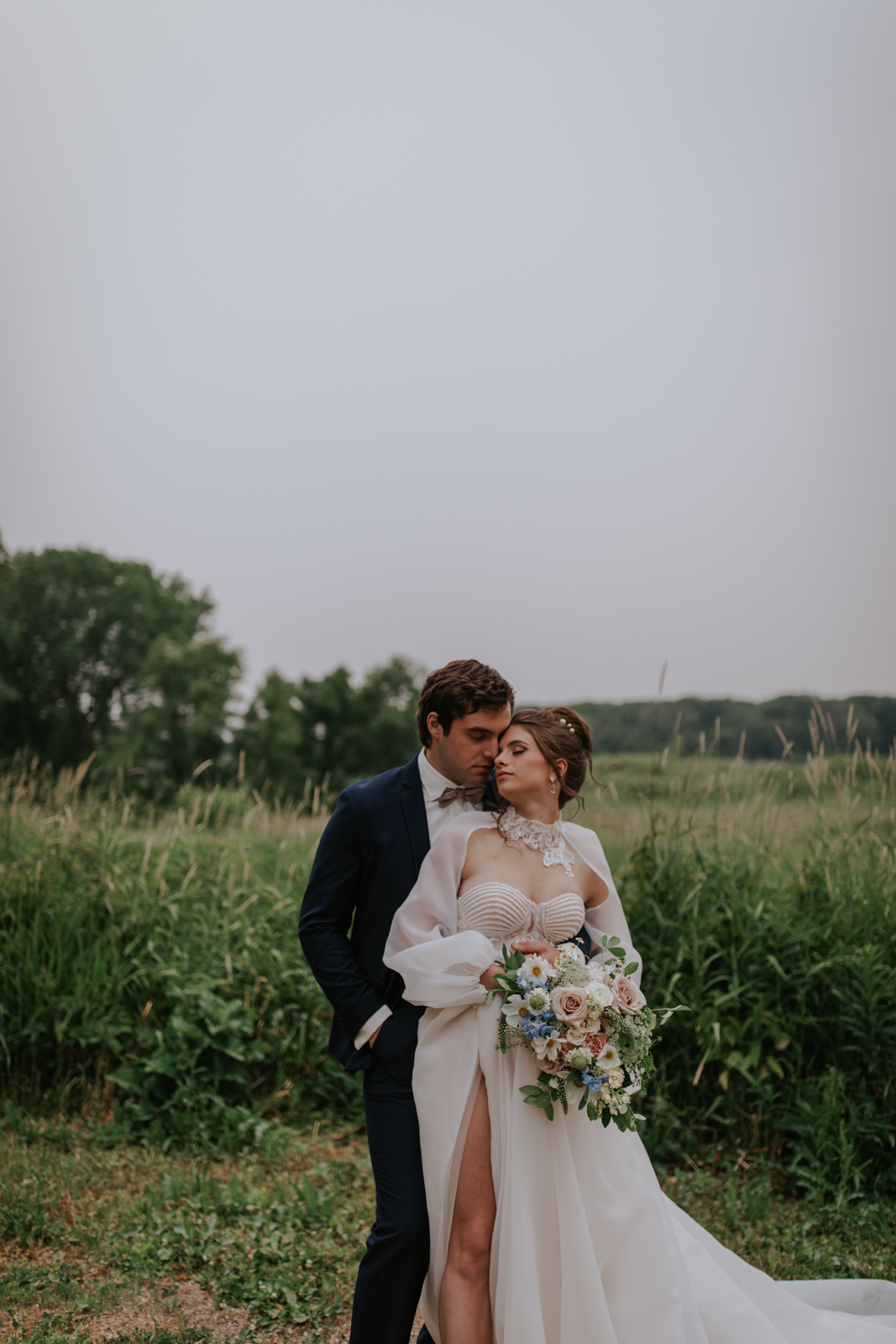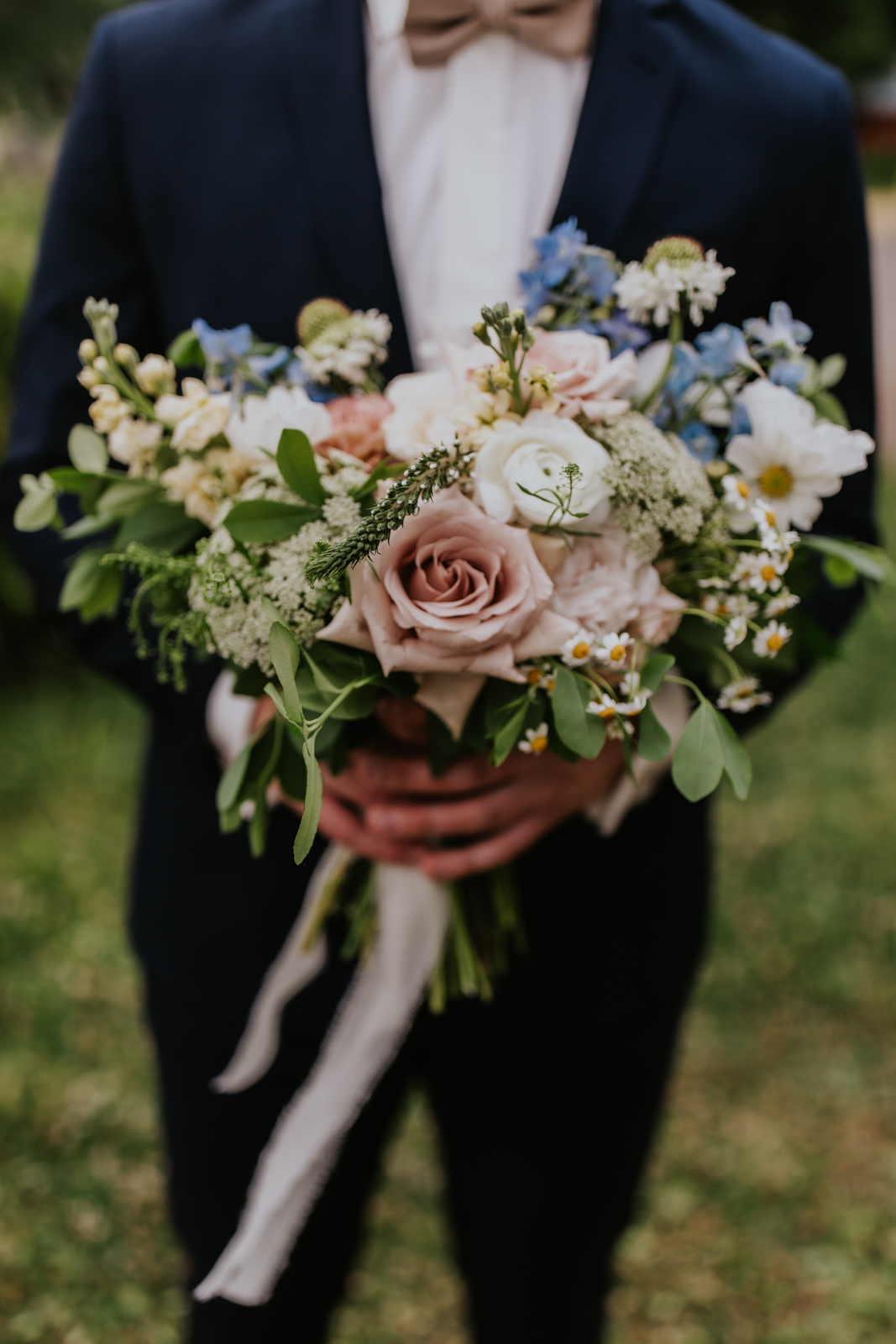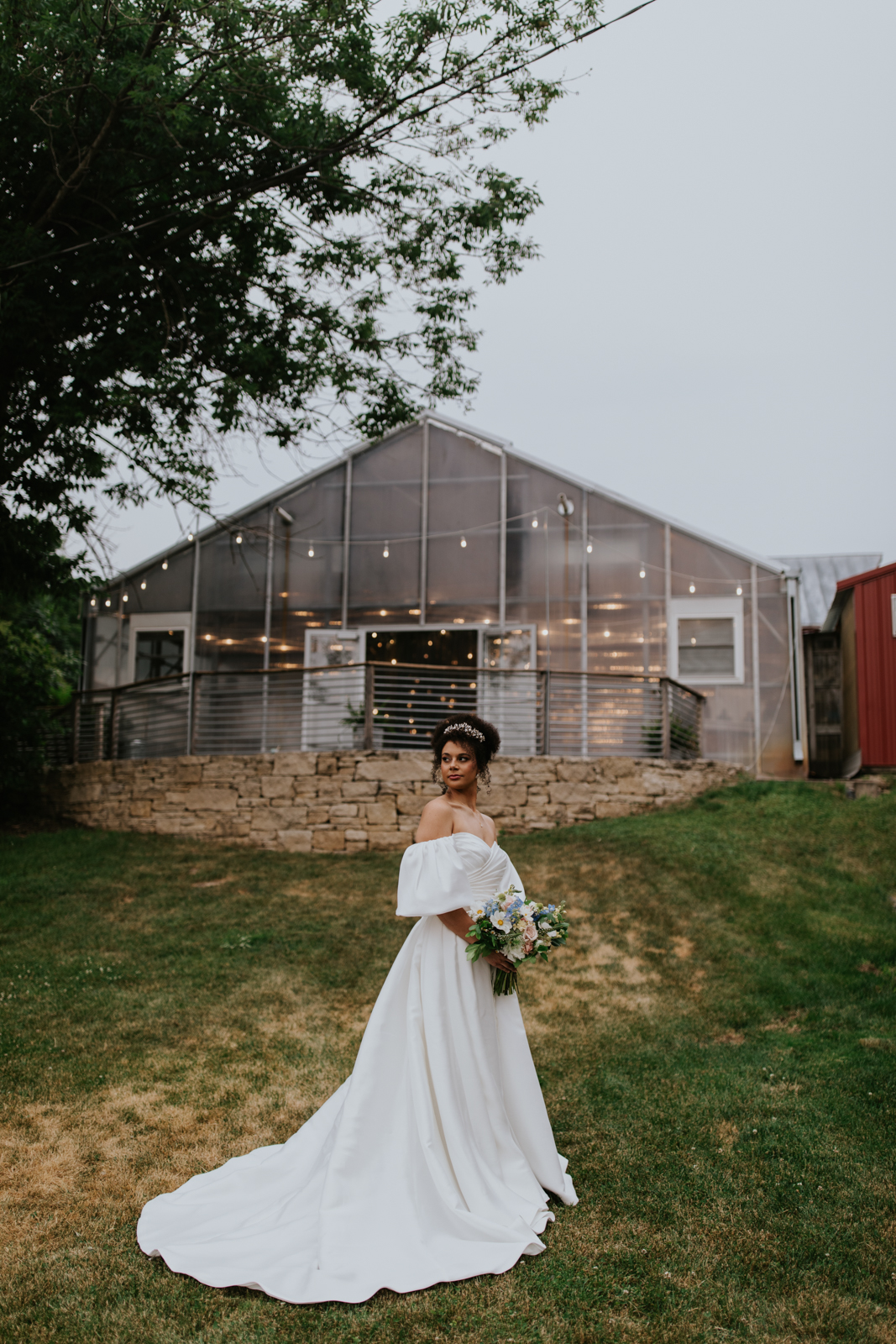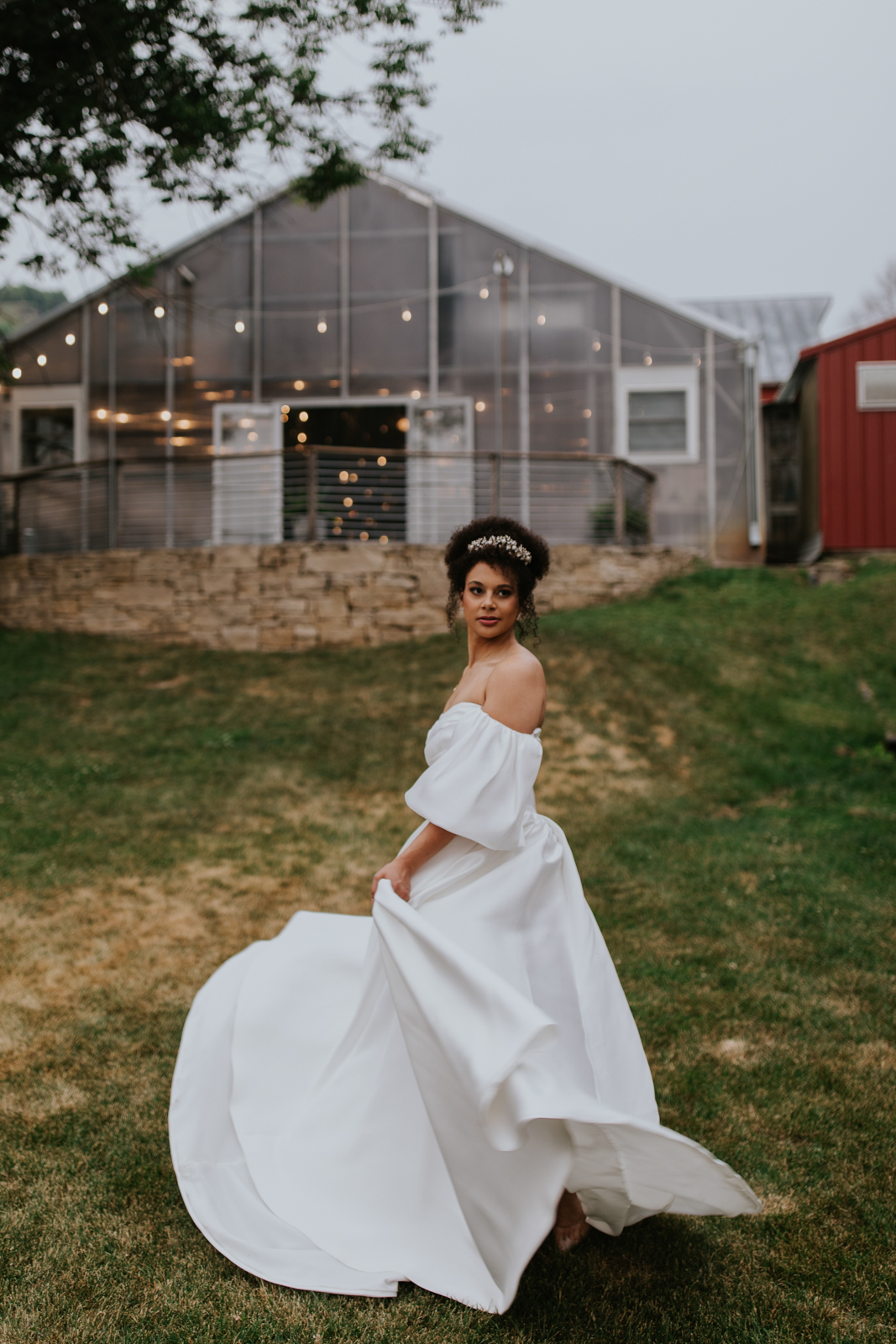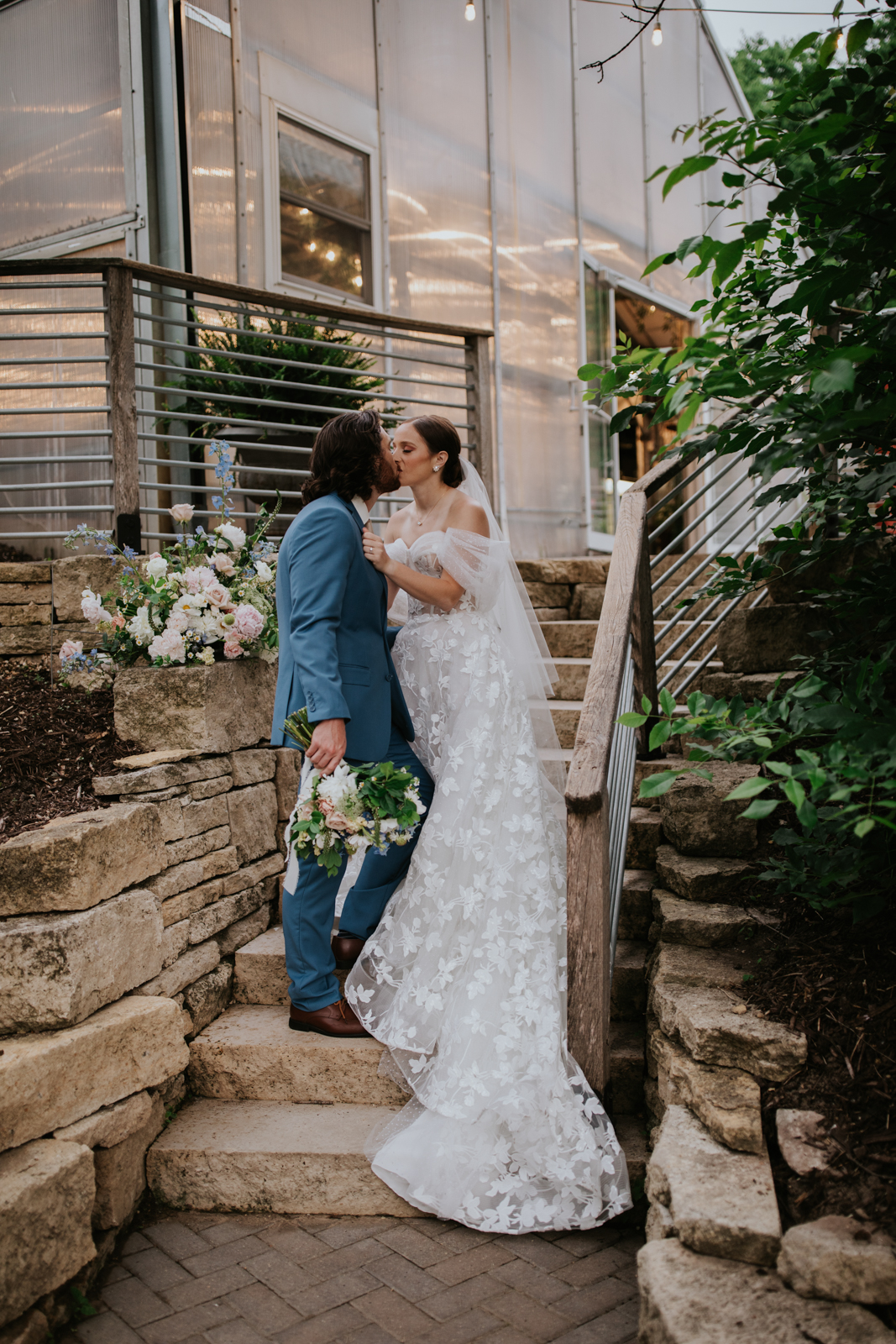 Connect with each of the talented participating wedding professionals by clicking on their names below. Happy wedding planning from the WedPlan team!